The 21st century's reinvention revolution
January 14 2013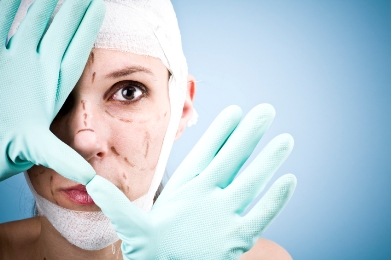 In the 21st century we can be thinner.
We can have whiter teeth, more hair, and younger looking skin. If we read the right books and download the right motivational mp3s we can grasp the brass ring and move into the corner office. We can move from rags to riches and - following three, five or six important steps - we can turn our lives around from unemployed and embittered to property magnate and guru.
In the 21st century, reinvention is de rigueur and the makeover is mantra.
It is a phenomenon explored in sometimes excruciating but thought-provoking depth in Reinvention, the latest book from UniSA's world-renowned social scientist and Director of its Hawke Research Institute, Professor Anthony Elliott.
Prof Elliott explores reinvention in its most public and private incarnations from extreme plastic surgery and weight loss television to company restructure and rebranded cities – all the while unravelling the limitless culture of reinvention and its consequences for society now and into the future.
"In Australia alone, the revolution that is reinvention will see us spend to the tune of $1.7 billion in 2013 on personal reinvention regimes – ranging across weight loss programs and gym memberships to cosmetic surgical procedures," Prof Elliott says.
"But while the profit churn can be seen as a core driver of the reinvention market, at a deeper, personal level people have embraced reinvention as culture," he says.
"There are a range of social forces at play – an environment of instant change, the radical intensification of the speed of change and the purveyance of short term thinking.
"When you consider the advent of globalisation, off shoring, rapid changes in technology and communications technology and the prevalence of multiple careers, it is clear we are seeing a huge shift from the culture of previous generations."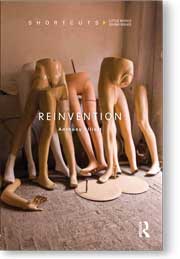 In the book Prof Elliott takes the reader from the personal and professional so that we see how this revolution is expressing itself in our body image, our sense of health and well being and our relationships and our notions of work and work practices and corporate culture – right through to the monolithic reinventions of cities.
Prof Elliot cites examples such as the European destination city of leisure, Gran Scala, located in the Spanish desert, a €17 billion entertainment project due to comprise 32 casinos, 232 restaurants, 70 hotels, five theme parks, a race track and a bullring. Similarly he says Singapore's Marina Bay Sands, which opened in 2010, is the world's most expensive casino resort, boasting a 2561 room hotel, a 1,300,000 ft.² convention centre, a mega-mall, a museum, two floating Crystal Pavilions and an ice skating rink.
"At it's most positive and exciting, this new cultural framework makes just about anything possible," he says.
"It gives individuals and organisations an opportunity to turn a fresh page, to start from scratch and an unprecedented freedom to live life differently. If you have time and money there are literally no limits to reinvention.
"But there is a dark side. It seems the most pernicious danger lies in the disruptive emotional consequences of all of this capacity for transformation.
"People can find themselves feeling inadequate and disposable. The pervasiveness of the culture is intense so that it is not only upper middle class westerners seeking transformation but also the poor and disenfranchised, some of whom borrow heavily to meet their aspiration to take part in the culture of reinvention.
"This striving can be their undoing but has a more general potential to leave people feeling discarded resulting in a range of consequences from neurosis and depression, through to greater tragedies such as suicide."
Published by Routledge, this absorbing book takes a close look at some of the most bizarre excesses of our times and analyses them in the broader context of 21st century culture. It is an important volume for social commentators, students of sociology, writers and those who are simply keen observers of our society.
About the Author
Anthony Elliott is Director of the Hawke Research Institute, where he is Research Professor of Sociology, at the University of South Australia. He is the author of some 30 books, published in over a dozen languages.
Michèle Nardelli office: 08 8302 0966 mobile: 0418 823 673 email: michele.nardelli@unisa.edu.au