Shaping child protection in the 21st Century
November 08 2013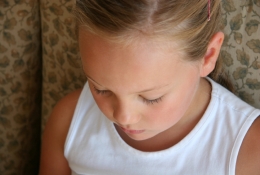 A broader definition and understanding of what constitutes child abuse and a greater focus on tackling the risk factors that can lead to abuse, are key themes driving changes in the field of child protection, believes Australian Centre for Child Protection Director, Professor Fiona Arney.
These themes are the subject of Professor Arney and Emeritus Professor Dorothy Scott's book: Working with Vulnerable Families, A Partnership Approach which will receive its second edition launch at the 13th Australasian Conference on Child Abuse and Neglect, on November 13.
The conference will also see a total of 19 presentations being made by experts from University of South Australia's Australian Centre for Child Protection, on subjects ranging from parental impact on child emotional regulation, to interventions for children prenatally exposed to alcohol.
Prof Arney says the four day conference in Melbourne, which starts this Sunday, is an opportunity for the centre to promote awareness of the prevention of harm to children across the fields of policy, practice and research, as well as outlining what steps can be taken when maltreatment occurs.
"There has always been a desire to prevent harm to children but it's not always been known what can be done to prevent harm," says Prof Arney.
"This is where the knowledge base is expanding and it is the focus of our work as a centre to add to that knowledge through research, creating practical solutions for practitioners to tackle abuse and neglect at the earliest stages.
"In some jurisdictions services are being funded more in the prevention stage but we still have such a long way to go to allow practitioners to focus on prevention and early intervention."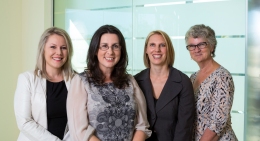 The focus on prevention and a broadening definition of what constitutes abuse underlines many of
the eight new chapters in Working with Vulnerable Families, A Partnership Approach.
"Child abuse and neglect is not just about high profile or obvious examples of maltreatment that automatically require children to be placed into care," says Prof Arney.
"The breadth of the work of the centre recognises that what faces the Child Protection System is much broader than that.
"It is, for example, about children's exposure to potentially risky situations through being made homeless, to the mental trauma of witnessing violence in the home, to the legacies of intergenerational trauma and histories of Aboriginal and Torres Strait Islander children being removed from their own families.
"Strengthening the ability of families and communities to look after their own children and using practitioner support to help children be safe and to flourish within those environments is really what defines protection in the 21st century."
Prof Arney, who has just chaired a panel on: "Child Protection in the coming decades" at a Family Relationship Services Australia Conference in Canberra, adds that collaboration and support can trigger lasting change and turn the tide on the growing number of children placed in out-of-home care, which has more than doubled in Australia, since 2001*.
"The themes from the panel were about developing a system which has children at the heart of it – which is focused on promoting positive development, and recognises that parents and families want support from other parents and families, and want services to work together to help them reach the aspirations for their children," says Prof Arney.
"This is also about providing a system of care and support around children through their families, communities and social networks rather than letting children slip through the gaps."
*(Australian Institute of Health and Welfare: Children in out of home care: 18,241 in 2001 to 37, 648 in 2011).
The 13th Australasian Conference on Child Abuse and Neglect will run from November 10 to 13 in Melbourne next week. To view the program of events for next week's conference, go to: https://www.etouches.com/ehome/accan2013/program/?&
Contact
Fiona Arney office (08) 8302 2918 email fiona.arney@unisa.edu.au
Will Venn office (08) 8302 2986 email will.venn@unisa.edu.au