Outstanding teachers honoured
September 19 2014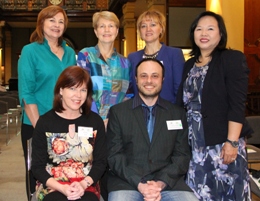 Seven of UniSA's top teachers have been recognised nationally with Citations for Outstanding Contributions to Student Learning.
The University has received three citations – for two individual teachers and one for a teaching group – which were today presented as part of the Australian Awards for University Teaching, administered by the Federal Government's Office for Learning and Teaching.
UniSA's awardees are: immunology lecturer Dr Maurizio Costabile; radiation therapy stream coordinator and lecturer Eileen Giles; and an across-university team comprising Dr Patricia Kelly, Diana Collett, Dr Elena Sitnikova, Elizabeth Smith and Siaw Mei Sim.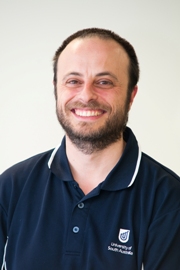 Dr Costabile, from the School of Pharmacy and Medical Sciences, was recognised for his 'sustained commitment to educating undergraduate immunology students through supportive, engaging and innovative teaching approaches that facilitate learning'.
Dr Costabile says immunology is a science which is often challenging to undergraduate students.
"I've used mind maps, analogies and extensive online material to engage student learning about the role of the immune system in health and disease," he says.
Eileen Giles, from the School of Health Sciences, has been awarded for 'leading the creation of authentic resources and sustained use of simulation in supporting and enhancing clinical skill development for radiation therapy students'.
In addition to embedding a suite of innovative resources and strategies to bring clinical training into the classroom, she was instrumental in securing the Virtual Environment Radiotherapy Training (VERT) technology for the University's City East campus. The state-of-the-art virtual reality training facility allows student radiation therapists to obtain skills and understanding in contemporary treatment of cancer patients.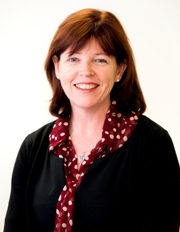 "I aim to offer my students a dynamic classroom experience, by engaging them in a variety of authentic clinical tasks in a simulated environment," she says.
"Students want to see the relevance of what they are learning and how their training prepares them for their future careers as radiation therapists."
The team citation recognises the development of inclusive teamwork in engineering and ICT courses to improve students' collaboration skills and global competencies.
Dr Patricia Kelly, from the Division of Information Technology, Engineering and the Environment, says that since 2011, the transdisciplinary group of course coordinators, an academic advisor, a student counsellor and tutors have been working in what is regarded as a 'pretty tough space' to embed inclusive teamwork in Engineering and ICT courses.
"Our embedded approach has improved not only teamwork and communication skills, but also intercultural skills and global competencies," she says.

UniSA's Provost and Chief Academic Officer Professor Allan Evans thanked the winners for their contribution to teaching excellence at the University.
"The OLT Citations are prestigious awards," Prof Evans says.
"This is a great acknowledgement of UniSA's commitment to quality teaching and I congratulate our staff members of their success."
The awards were presented at a ceremony held at the Mortlock chamber of the State Library of South Australia this afternoon.
Media contact: Kelly Stone office (08) 8302 0963 mobile 0417 861 832 email Kelly.stone@unisa.edu.au