New scholarships to boost UniSA's international standing
November 25 2014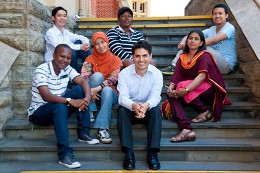 The largest privately funded scholarship for international students ever afforded to the University of South Australia will see more than 100 students benefit from $500,000 funding, to be allocated across a four year period to 2018.
The funding will assist future international students to study at UniSA and will be provided by the International Student Entrepreneurship Capital company, established by businessman Raymond Wang.
Funding amounts will be divided into 100 undergraduate scholarships, 10 Masters scholarships and five entrepreneurial prizes valued at $10,000 each, to be distributed by UniSA's Foundation and Advancement Services.
The international Masters and international undergraduate scholarships are designed to attract international students from Hong Kong, Singapore, Malaysia and China to study at UniSA, while the entrepreneurial prizes – to be made available to UniSA international students and alumni, will assist recipients to set up new, innovative businesses in South Australia, with links to the Chinese market.
Raymond Wang said the scholarships are aimed at encouraging international students to study in South Australia and remain in SA upon completion of their studies.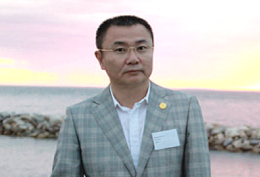 "Most Chinese families want a better life for their children. I am a migrant myself so understand the life of an international student moving to Adelaide and the challenges they face," Wang says.
"The scholarship will support students so they can focus on their study and build a career or business here."
UniSA Vice Chancellor Professor David Lloyd said that the scholarship funding will strengthen UniSA's growing international profile.
"We have set ourselves the goal of being a globally visible university with global reach and leverage, because our success as an institution, renowned for cutting-edge teaching and research, is dependent on strong international collaboration," Prof Lloyd says.
"As we expand our educational footprint across the Asia-Pacific, we welcome the incredible opportunities that these scholarships will bring in helping international students to study and live in South Australia.
"These scholarships will help to build the international environment of UniSA and that is an environment that will benefit our whole student population, as they progress into a world where global connections and partnerships are increasingly relevant."
Media contact: Will Venn office (08) 8302 0096 email will.venn@unisa.edu.au
or Kelly Stone office (08) 8302 0963 mobile 0417 861 832 email Kelly.stone@unisa.edu.au
Applications will open in early 2015. Any enquiries about applying for a scholarship should be emailed to foundation.officer@unisa.edu.au or phone (08) 8302 7634.