NHMRC funds boost UniSA health precinct research
October 28 2013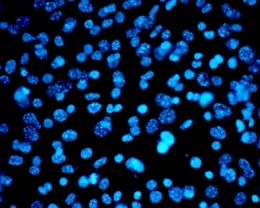 National Health and Medical Research Council (NHMRC) funding for seven key health research projects, early career and career development fellowships, along with partnership projects, will underpin UniSA health research in the new West End health precinct.
Almost $6.5 million has been awarded by the NHMRC to support a range of projects focusing on research into cancer, epilepsy, lymphedema, membrane proteins, blood cells, the role of neural crest cells in congenital malformations such as cleft palate, understanding and treating chronic pain, skin cancer, the origins of heart disease, medicine safety and Indigenous Australians experience of cancer and cancer treatment.
Congratulating the successful applicants in this year's funding round, University of South Australia Vice Chancellor Professor David Lloyd said the NHMRC announcements reflected UniSA's growing presence in the health research space in the State.
He says it is particularly pleasing to note the success of research from the Centre for Cancer Biology, which will be part of UniSA's new health precinct.
"As the new health precinct takes shape, we will see an important concentration of UniSA health researchers working on some of the nation's key health challenges – cancer, heart disease, pain management, Indigenous and population health – located in a thriving West End precinct," Professor Lloyd says.
"UniSA's health research footprint is expanding, with some of our brightest young researchers working together with some of the most experienced research leaders, to build knowledge and develop a reputation for excellence in health research."
"With a clear goal to make an important contribution to improving human health in a global context, we expect that growth to continue."
A full list of all successful grants is available online http://www.nhmrc.gov.au/grants/outcomes-funding-rounds.
Media contact: Michèle Nardelli office: 08 8302 0966 mobile: 0418 823 673 email: Michele.nardelli@unisa.edu.au