NHMRC Fellowships boost research leadership at UniSA
November 09 2015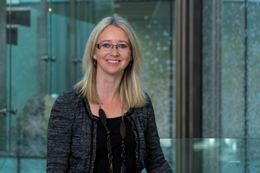 The University of South Australia has received a boost to research leadership and will strengthen its research capacity, having been awarded five Research Fellowships and two Early Career Fellowships from the National Health and Medical Research Council (NHMRC).
UniSA Deputy Vice Chancellor: Research and Innovation, Professor Tanya Monro says the five senior Research Fellowships will support leading health and medical researchers in full-time research, while the two Early Career Fellowships will foster career development at the postdoctoral level.
"At UniSA we're committed to encouraging strong research leaders who model high standards of research performance, inspire others and lead them to success," Prof Monro says.
"I congratulate our NHMRC Research Fellowship and Early Career Fellowship winners who are working to benefit the health of the country and in turn contribute to Australia's prosperity."
NHMRC Research Fellowships have been awarded to:
Professor Allison Cowin, Research Professor with UniSA's Future Industries Institute, who is investigating new approaches for improving wound repair. Her program of research brings together cell biologists, biomaterial scientists and nanotechnology experts as well as wound practitioners and clinicians to develop new therapeutic approaches for healing wounds.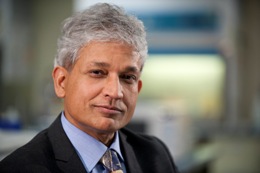 Professor Sharad Kumar, Co-Director of the Centre for Cancer Biology, who has contributed many significant discoveries with broad implications in biomedicine. His research explores the underlying mechanisms of disease and aims to define therapeutic targets by studying the functions and regulations of specific biological pathways.
Associate Professor Leanne Dibbens, Head of the Epilepsy Genetics Research Group in the Sansom Institute for Health Research, who is at the forefront of identifying the genetic causes of epilepsy. The identification of the gene pathways and underlying biology in epilepsy will reveal new targets for the future development of improved treatments for patients with epilepsy.
Professor Libby Roughead, Director of the Quality Use of Medicines and Pharmacy Research Centre, who is using big data to improve medication use and safety. Her research will assess data driven methods to monitor the safety of medicines post market.
Professor Michael Roberts, Research Chair: Therapeutics and Pharmaceutical Science, who leads the Therapeutics Research Centre with hubs based at both the University of Queensland and UniSA. His work focuses on improving therapeutic and toxicological outcomes with his Research Fellowship underpinning a program on the safety and efficacy of medicines toxins and nanosystems.
NHMRC Early Career Fellowships have been awarded to:
Dr Ashleigh Smith, from the School of Health Sciences, who is investigating exercise prescription for brain health in older adults at risk of dementia. Working with aged care providers and peak bodies, her research will enable the development of targeted and sustainable exercise programs to improve the health of older adults with mild cognitive impairment, who are at risk of developing dementia.
Dr Anna Cifuentes-Rius, from the Future Industries Institute, who is developing next generation therapies for the most common form of brain cancer, Glioblastoma multiforme (GBM). She has developed a novel porous silicon nanocarrier platform with tuneable shape that can efficiently deliver chemotherapy drugs to cancer cells.
Media contact: Kelly Stone office 8302 0963 mobile 0417 861 832 email Kelly.stone@unisa.edu.au