Million dollar gift from Australia's pioneer of abstract art
October 23 2013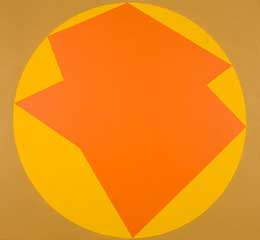 University of South Australia Vice Chancellor, Professor David Lloyd has thanked Australian artist Sydney Ball for what he describes as one of the most generous and significant donations of art in Australia.
The artist, who celebrates his 80th birthday next week, has given a collection of his works worth one million dollars to the University's Samstag Museum of Art.
"We will honour the collection and ensure it is accessible to students into the future," Prof Lloyd says.
"A special exhibition of his work will be mounted at the Mawson Lakes campus library in December as just the first, of what I hope will be many opportunities, to showcase this gift," Professor Lloyd says.
"I know the Director of the Samstag Museum, Erica Green, already has great plans to place some of the Ball works at the heart of an exhibition of abstract art that the museum is planning for 2015.
"To be given this marvellous collection of more than 30 works by such an esteemed artist is a wonderful act of generosity, a great honour for the University of South Australia, and a great example of Australian philanthropy," Professor Lloyd says.
Director of the Samstag Museum, Erica Green says the substantial group of works, which spans the artist's extensive career, makes an important contribution the University's cultural capital.
"Sydney Ball is regarded as one of the true trailblazers of abstract painting in Australia," Green says.
"During a prestigious career spanning more than 50 years, Ball has created a vast body of work largely concerned with colour, form, and compositional structure, remaining true to abstraction throughout his career."
The prestigious gift to the University, made through the Cultural Gifts Program comprises key bodies of work from throughout Ball's career including works from the 'modular series' of the late 1960s, the important 'stain series' of the 1970s right through to the 'structures' series of recent times.
Sydney Ball was born in Adelaide, studied here and was a lecturer at the South Australian School of Art, now part of the University of South Australia, but also forged a formidable career and reputation as a painter of significance nationally and internationally through studying, working and exhibiting in New York in the late 1950s at the height of the abstract painting movement.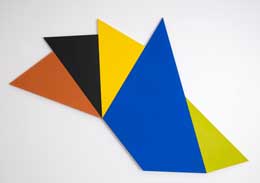 Ball has painted and exhibited consistently over several decades with his works held in major art museums nationally and overseas.
In 2009 the Samstag Museum hosted the survey exhibition Sydney Ball: The colour paintings and earlier this year Ball was awarded an Honorary Doctorate by the University of South Australia for services to abstract painting.
"As Director of the Samstag I am delighted to receive so many remarkable works into our permanent collection," Green says.
"The gift greatly enhances the University of South Australia Art Collection holdings and presents exciting opportunities for prominent display and ongoing research and study."
&nbsp Further information: Erica Green, Director, Samstag Museum of Art office: 08 8302 0872 mobile 0438 821 239
Media contact: Michèle Nardelli office: 08 8302 0966 mobile: 0418 823 673 email: Michele.nardelli@unisa.edu.au