Memorandum seals UniSA research collaboration with Trinity College
October 16 2013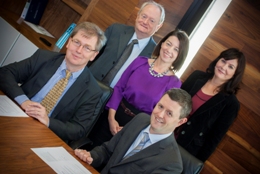 The University of South Australia (UniSA) and Trinity College Dublin (TCD) have signed a memorandum of understanding to deliver closer collaboration on humanities research.
The MOU brings together two key research areas from the institutions - UniSA's Hawke Research Institute and TCD's Long Room Hub Arts and Humanities Research Institute - both leaders in the field of humanities, history and sociology research.
University of South Australia Vice Chancellor Professor David Lloyd says he is delighted to have signed this significant MOU with his former institution, Trinity College Dublin.
"The MOU will deliver exciting new research collaborations across the hemispheres," Prof Lloyd says.
"There are some strong synergies, not only in what our researchers are exploring at each institution, but also in our outlook and our drive to take on some of the big cultural and sociological issues that fuel change and innovation, and challenge global communities and society.
"The MOU will support powerful research partnerships."

The memorandum outlines an intention for an exchange of staff and research students between the institutions and the development of joint research, education and training projects, and joint publications and symposia.
Director of the University of South Australia's Hawke Research Institute, Professor Anthony Elliott, who was a visiting Professor at Trinity in July this year, says the MOU is a major development.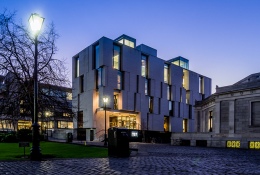 During this visit, Prof Elliott completed research on his forthcoming book Identity troubles, to be published by Routledge late in 2014.
"Trinity College Dublin's Long Room Hub is quickly emerging as a European leader in the Humanities," Prof Elliott says.
"And with the Hawke as Australia's largest institute in the social sciences, the stage is now set for tremendous new European-Australasian research initiatives in the humanities and social sciences."
Prof Elliott says the MOU will support development of the Hawke Research Institute's new biennial theme 'Identity Transformations' which connects with identity research initiatives at the Hub, as well as developing new collaborative ventures.
Media contact: Michèle Nardelli office: 08 8302 0966 mobile: 0418 823 673 email: Michele.nardelli@unisa.edu.au