It's all about choice -<br>UniSA launches new expert Institute in choice behaviour and modelling
January 28 2014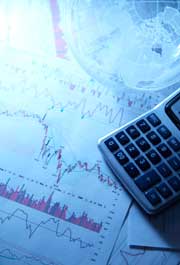 The University of South Australia is set to launch a new research institute focusing on decision-making and choice behaviour that will bring together the highest concentration of academic expertise in choice behaviour research globally.
The new Institute for Choice will be Sydney-based and have an academic staff and affiliates comprising experts from Australia and overseas.
UniSA Vice Chancellor Professor David Lloyd says the new venture, which will have its own Sydney shop front, represents the modern collaborative research face of UniSA.
"When it comes to research we are increasingly solutions-focussed and to take that approach we can't afford to be bound by geography," Prof Lloyd says.
"The new Institute is based in Sydney because it is a key centre in the Asia-Pacific and is already a strong focus for business in the region. What the Institute can offer those businesses is access to leading academic and applied research relevant to consumer choice and consumer behaviours."
The new Institute for Choice will partner with UniSA's globally respected Ehrenberg Bass Institute for Marketing Science and other related research teams at UniSA to deliver unique understandings of markets, buyer and consumer choice behaviour.
In addition, the team will continue its longstanding academic and applied focus on choice behaviours related to social, environmental, health and other societally relevant issues.
Founder of the Institute and Research Professor, Jordan Louviere says choice modelling is a sophisticated and complex business science that blends marketing, economics, mathematics, engineering, sociology and psychology.
"It is a powerful tool for understanding and analysing why people behave the way they do, not only why they shop for certain products or brands of products, but other important decisions such as why they choose to educate their children in a certain way, why they take care of some aspects of their health but not others.
"For managers and leaders of modern companies the methodology also provides a multidisciplinary view on how decision making occurs and underpins analysis, for example, of new product development and provision of social services."
The new Institute will comprise leading academics based in Sydney and be part of the UniSA Business School.
Pro Vice Chancellor of UniSA's Business School, Professor Marie Wilson said that the new Institute would strengthen the School's connections with major Australian and international companies.
"The new venture builds on our recognised strengths in marketing science research and applied economics and policy, and will enable both richer research and an expansion of our executive education support to major corporations and industries."
Media contact: Michèle Nardelli office: 08 8302 0966 mobile: 0418 823 673 email: Michele.nardelli@unisa.edu.au