Adelaide Planetarium celebrates that "one small step" 50 years ago
July 15 2019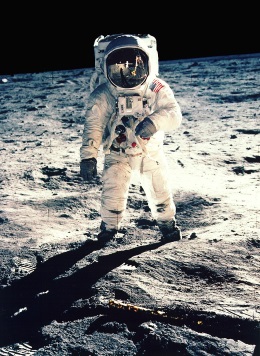 The Adelaide Planetarium at the University of South Australia will commemorate the 50th anniversary of the Apollo Moon landing this month with a re-creation of the historic event.
Visitors will be able to experience the moon landing first-hand through immersive visualisations in the dome of the Adelaide Planetarium and take a virtual tour of the location where the Apollo 11 lunar module landed.
The Apollo 11 mission was the first crewed mission to land on the Moon on 20 July 1969, making American astronaut, Neil Armstrong, the first man to walk on the Moon.
Adelaide Planetarium spokesperson, Martin Lewicki, hopes the event will encourage people of all ages to come together and celebrate one of the most momentous events in modern history.
"The first moon landing changed the world as we know it: it signified the reach of humanity past the borders of our Earth," Lewicki says.
Located 30 minutes north of the city at UniSA's Mawson Lakes campus, the Adelaide Planetarium houses its own Zeiss Jena star projector in the 45-seater dome-shaped room featuring an eight-metre artificial night sky projection. As one of the few planetariums in the world still operated manually, the Adelaide Planetarium is often used for specialised presentations and flexible teaching purposes.
"Our Planetarium facilities are something we're very proud of and we're thrilled to be able to share this historic experience with the wider Adelaide community," Lewicki says.
Visitors will be able to attend multiple viewing sessions offered across the weekend:
Saturday 20 July 11am and 3pm
Sunday 21 July 11am, 1pm, and 3pm
Bookings are essential as seats are limited. Tickets for the sessions are $10. Visitors to the Adelaide Planetarium can book online at www.unisa.edu.au/planetarium.
Media contact: Martin Lewicki office +61 8 8302 3027 mobile: +61 413 494 366
email: adelaide.planetarium@unisa.edu.au