UniSA welcomes a powerhouse in space partnership
December 12 2018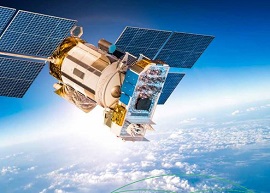 The Federal Government's announcement that the Australian Space Agency will be based in Adelaide is outstanding news for the state and its university sector, according to UniSA's Deputy Vice Chancellor: Research, Professor Tanya Monro.
Professor Monro says the decision will strengthen South Australia's long and proud history in space technology and further the state's expertise and international collaborations associated with space education, business and innovation.
"We are hopeful that this announcement will also strengthen our bid for one of the largest Cooperative Research Centres in Australian history to develop smart satellites, a $200 million bid being led by UniSA and engaging almost 70 partners.
"Not everyone would realise just how much space-related research and expertise is based here and the strong relationships we have with industries engaged in the development of leading-edge space industry technologies, including satellite systems and their applications.
"At UniSA we have been working in space science dating back to the 1990s with the Institute of Telecommunications Research, our role in the launch of FedSat in 2002 and our longstanding partnership with the International Space University, which holds its summer education program at UniSA every year.
"And in the past few years we have been instrumental in supporting the development of high potential start-ups like UniSA spinout company Myriota, which is developing small satellite technologies for the coming global transformation that the Internet of Things will deliver.
"This great news about the Australian Space Agency can only strengthen those connections, bring stronger investment to South Australia and draw research talent to the state."
UniSA Vice Chancellor David Lloyd says UniSA has built a strong reputation in space-related education and research in the past 20 years, particularly in the fields of satellite engineering, operations and applications.
"In July, we also announced a new program in partnership with the State Government to support start-ups and entrepreneurs to enter the growing space industry market. With Adelaide now taking centre stage as home of Australia's new Space Agency, this program will – without doubt – encourage huge interest in the years ahead."
Professor Lloyd says with UniSA leading the national bid to establish a CRC in smart satellite technologies, the University is well placed to take a leading role in the space sector in Australia.
"Since 2004 we have been running the Southern Hemisphere Space Studies program in collaboration with the International Space University, which has gone from strength to strength. And in 2017 we teamed up with the University of Adelaide to develop one of 50 CubeSats as part of the global QB50 initiative, one of four Australian satellites to be built over 15 years.
"Australia's space industry is estimated to be worth about 0.8 per cent of the global space market. With Adelaide in the box seat, the state – and UniSA – will play a significant role in boosting this revenue stream to around 1.8 per cent on current projections," Professor Lloyd says.
……………………………………………………………………………………………………………
Media contact: Candy Gibson office (08) 8302 0961 mobile:0434 605 142
email: candy.gibson@unisa.edu.au
…………………………………………………………………………………………………………………………