Expert partnership paves the way for vital new medications
December 21 2018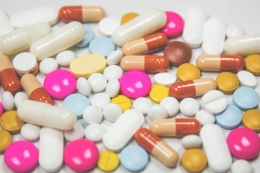 It is perhaps one of those best kept science secrets, but researchers at the University of South Australia's Pharmacometric Research Group are playing a vital role in ensuring lifesaving new drug treatments get into the market, both here and in countries such as the US.
Just this month, Mayne Pharma won US Food and Drug Administration (FDA) approval for Tolsura™, a new patented capsule formulation of itraconazole, which is an antifungal drug treatment for intractable and systemic fungal infections in adult patients with life-threatening conditions such as cancer and AIDS.
And much of the detailed modelling of the drug was done right here at UniSA.
Pharmacometrics is the science of quantitative pharmacology, using mathematical models to integrate drug, disease and trial information to aid regulatory decision-making, guide drug development and efficient clinical drug use.
UniSA Pharmacometrics Research Group leader, Associate Professor David Foster says the science of pharmacometrics is increasingly central to smart drug development.
"What we can provide is an approach that integrates pharmacological, biological and clinical trial data, using sophisticated computational approaches so that medicine's or treatments can be thoroughly understood.
"It also means that when questions are posed by drug regulatory authorities they can be answered with deep levels of accuracy, ultimately supporting both the safety and efficacy of new medications."
Mayne Pharma International Pty Ltd won US Food and Drug Administration approval for a new application of Tolsura™ to treat fungal infections such as blastomycosis and histoplasmosis which impact the lungs and pulmonary system, especially in adults whose immune system is compromised by other conditions or treatments.
Providing evidence that Tolsura™ could offer an improved and safe treatment option for people with these kinds of infections was vital in getting the drug approved.
Mayne Pharma's Vice President of Scientific Affairs, Dr Stuart Mudge says working together with research staff at UniSA and with other science collaborators on the project has been invaluable.
"Drug Regulators increasingly expect pharmacometric analysis to be included within applications to market new drugs, including new formulations of existing drugs like Tolsura™, Dr Mudge says.
"Data generated in the collaboration with the UniSA Pharmacometrics Research Group contributed significantly to the successful regulatory and clinical strategy behind commercialisation of Tolsura™ in Australia, Europe, and the USA."
Media contact: Michèle Nardelli mobile 0418 823 673