Penfolds' Chief Winemaker Peter Gago awarded UniSA Honorary Doctorate
September 20 2018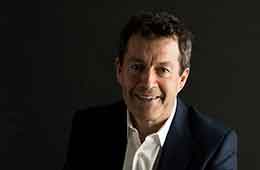 When it comes to the greats of Australian wine, Penfolds Grange stands above all others. Today, the acclaimed winemaker behind this iconic wine – Peter Gago AC – will be recognised for his commitment and service to the international wine industry when he is awarded an Honorary Doctorate from the University of South Australia.
As Chief Winemaker of Penfolds Winery, Gago is custodian of a rich winemaking tradition that goes back more than 170 years. Joining Penfolds in 1989 he initially crafted sparkling wines before moving to reds as Penfolds Red Wine Oenologist.
His natural affinity for winemaking saw him rise to become the fourth ever Chief Winemaker for Penfolds in 2002, following renowned predecessors Max Schubert, Don Ditter and John Duval.
Now at the helm of Penfolds undeniable success, Gago oversees the entire Penfolds collection while also acting as their palate, team leader, brand ambassador, educator and spokesman. Uniquely he has ensured the quality and style of the iconic Penfolds brands while also successfully introducing new additions to the Penfolds family.
No stranger to awards, Gago was the first Australian wine industry figure to receive the Companion of the Order of Australia, for his 'eminent service to the wine industry' at the 2017 Queen's Birthday honours in Australia. Recipient of multiple winemaker of the year awards, he was also named the inaugural South Australia Great Wine Capitals Global Ambassador in 2017.
University of South Australia Vice Chancellor Professor David Lloyd says the Honorary Doctorate acknowledges Gago's enduring commitment and significant contribution to Australian winemaking.
"Across a career spanning nearly 30 years, Peter Gago has demonstrated a true passion for the art of winemaking," Prof Lloyd says.
"His dedication, creativity, ingenuity have seen him drive the profile and status of Australian fine wines to new heights, working tirelessly to position Adelaide and South Australia as one of the leading wine regions in the world.
"Peter epitomises success; he knows his business, he innovates, he values his people and takes pride in his team, and he delivers – every time ­– and we are extremely proud to honour him today."
Peter Gago will receive his honorary doctorate on September 20 at 10.30 am at Pridham Hall, City West campus.
More than 1700 students, including 53 PhDs will graduate from UniSA on September 19 and 20.
Media: Annabel Mansfield office (08) 8302 0351 | mobile: 0417 717 504
email: Annabel.Mansfield@unisa.edu.au