UniSA best in the world for brand management research
April 10 2018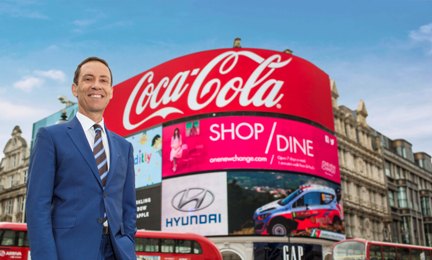 A global study of the impact of business research has ranked the University of South Australia #1 in the world for brand management, with the findings published in the Australian Financial Review BOSS Magazine this week.
Determined by the League of Scholars, the analysis reviewed the academic impact, output, and influence of more than 100,000 business researchers worldwide, finding UniSA to be global leader for brand management research.
The study reinforces what many of the world's marketers already know. Brands like PepsiCo, ESPN, Kellogg's, Westpac, Mars, and Carlsberg sponsor the research at UniSA's Ehrenberg-Bass Institute for Marketing Science.
Professor Byron Sharp, Director of the Ehrenberg-Bass Institute, says the #1 ranking shows that the world can look to South Australia for world-class research.
"It proves that in today's global marketplace you don't need to be based in London or New York—the Institute is a South Australian success story with a truly global impact," Prof Sharp says.
Considered the home of 'evidence-based marketing' the Ehrenberg-Bass Institute's long-running research programs attract most of the research income won by marketing academics in Australia.
"It's because we are unique—the breadth of insights and the focus on scientific laws isn't available elsewhere," Prof Sharp says.
"Companies are tiring of consultants and gurus—they want serious evidence, presented in formats they are used to, with recommendations and insights that can really grow their brands."
Fortunately, for UniSA marketing students, this state-of-the art knowledge is also part of the curriculum.
"Our students learn that marketing is a creative discipline, but that this creativity works best when you also have empirical knowledge about how buyers actually buy and how to manage brands for the future," Prof Sharp says.
"UniSA marketing students are taught by the world's top researchers.
"Science has transformed every discipline it has touched," Prof Sharp says.
"It's hardly surprising that it's doing the same in marketing."
The global rankings are available online.
…………………………………………………………………………………………………………………………
Contact for interview: Professor Byron Sharp | M: 0419 819 427 | E: Byron.Sharp@unisa.edu.au

Media: Annabel Mansfield office (08) 8302 0351 | M: 0417 717 504 E: Annabel.Mansfield@unisa.edu.au