Space students to focus on the potential of the satellite revolution
January 06 2017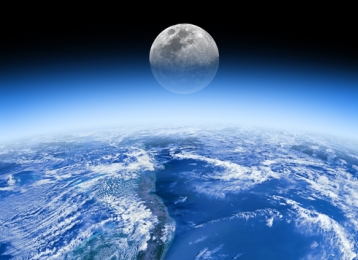 With more than 3000 satellites operating in Earth's orbit today and an increasing capacity to build smaller and cheaper satellites to carry sophisticated payloads, one of the great prospects for the space industry globally, is the development of more accessible and affordable satellite-mediated technologies.
For the 43 participants from 12 nations in the International Space University's (ISU) 2017 Southern Hemisphere Space Studies Program (SH-SSP) at UniSA, the implications of the satellite revolution – for technology, business, industry, law, and indeed for space itself – will be the central focus of their capstone team project this year.
The SH-SSP is open to students from around the world - professionals needing more knowledge of and contacts in the international space sector; graduate researchers from all fields who want to gain broader knowledge of international space activities and the disciplines involved; and undergraduates who have completed the first two years of their studies and want to complement their studies with a broad understanding of space science, industries and policy.
The five-week program kicks off on January 9 with a special welcome ceremony for international students and staff and features experiential learning and research projects, including a stratospheric balloon experiment, launching payloads developed by the students at two locations in McLaren Vale and Mt Barker.
The program also includes special events with international astronauts and space research, communications, and policy leaders from around the world.
Program Co-Director, UniSA's Associate Professor Graziella Caprarelli, says the program has gone from strength to strength and is providing an amazing opportunity for students globally. Among the participants this year are students from Trinidad and Tobago, Colombia, Nigeria and the Philippines.
Prof Caprarelli says one of the great things about the satellite revolution is that countries that have been excluded from the significant benefits and services of a space economy, because of the high sector costs, will increasingly be able to develop their own payloads and support their own satellites.
"Small satellite technology is becoming increasingly more sophisticated and operational, and what were once seen as merely test projects, can operate as fully functional carriers of complex payloads," she says.
"This is making space accessible to virtually all countries," she says.
"But with the positives also come challenges and we will see management issues arise in the constellation of small satellites soon to be orbiting the earth – so the students at SH-SSP will be also considering the regulatory changes and policy issues that need to come into play as the small scale satellite technologies evolve.
"The SH-SSP gives participants access to leaders of the most significant satellite development projects such as the Australian-led Inspire-2 CubeSat and the QB50 project (a network of 50 cube-sats).
"The students will be able to explore the highest level of innovation involved in the development of satellites and systems of satellites but also look at how we manage the territory of space, so that it is safe, fair, and run with good governance."
Prof Caprarelli says the program will bring into debate and question issues that are relevant to all students, but that Australian students will be especially interested to see how well-placed Australia is to play a leading role in an industry now worth more than $203 billion annually.
The full SH-SSP is available here
The student welcome ceremony for this year's program will be held on January 9 at City West campus in the Allan Scott Auditorium from 6 pm.
UniSA media contact: Michèle Nardelli mobile: 0418 823 673 email: michele.nardelli@unisa.edu.au