UCL Engineering makes itself at home at Mawson Lakes campus
December 06 2017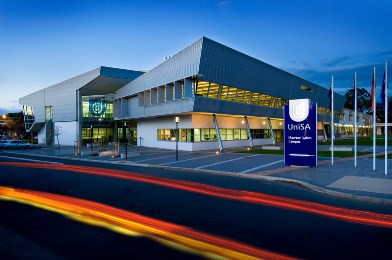 After two years of strong partnership, the enterprising collaboration between the University of South Australia (UniSA) and University College London Engineering (UCL) is about to get a little closer when a new home base is opened at Mawson Lakes campus for UCL engineering staff.
The new space will be opened at Mawson Lakes campus on Thursday December 7 at 2.30 pm.
Established in 2015, the partnership between the University and UCL's Faculty of Engineering is a successful collaboration that has underpinned and internationalised research in a range of high potential future industries.
UniSA's Future Industries Institute Director, Professor Emily Hilder, says co-location at the Mawson Lakes campus offers improved opportunities for research collaboration, to develop external partnerships that advance and fast-track new industries.
"We are delighted with the continued strength of this partnership and the move to have UCL staff on campus will generate a more cohesive exchange between our two institutions," Prof Hilder says.
"This means we have a breadth of expertise at our fingertips; bolstering our mission to transform the industries of today and seed the industries of tomorrow."
Prof Hilder says FII's research expertise in minerals and materials science, nanotechnology and biomaterials alongside UCL's world-leading strengths in naval architecture and maritime engineering represent a powerhouse of relevant expertise for the state, as it boosts engagement in defence research, sustainable energy production and biomedical research.
"The evolving partnership will see FII and UCL Engineering deliver dual-continental postgraduate programs and support strong female researchers with the introduction of the Santos Fellowships," Prof Hilder says.
"This partnership provides opportunities for enhanced research expertise, fellowships and joint academic appointments, an industry-focused PhD program, joint curriculum development; student and staff exchange programs and public engagement," Professor Hilder explains.
"It also means we can offer innovative education options for postgraduate students such as the dual-continental Master of Science in Global Management of Natural Resources, which sees students study at UCL in London and UniSA in Adelaide.
"It is a unique program that prepares future leaders in the management of the natural resources value chain across the globe."
Other joint UCL-UniSA programs commencing in 2018 include a Master of Science Sustainable Energy Systems and a Master of Data Science.
UniSA Vice Chancellor, Professor David Lloyd, believes the partnership demonstrates UniSA's and UCL's commitment to South Australia and to the advancement of engineering excellence globally.
"This partnership is firmly focused on growing the intellectual capital of the State, firing up the new ideas, discoveries, and refinements that will not only deliver for the SA economy, but translate into global opportunities," Professor Lloyd says.
"We are working to build the next phase of the partnership, which will see the transfer of knowledge and entrepreneurial skill to benefit research and industry.
"With the help of this partnership and Santos, the fellowships based at FII support more female researchers to engage in solutions-driven innovation across key industries.
"These fellowships are a part of UniSA's commitment to the national Science in Australia Gender Equity project and are available for a period of five years.
"Altogether, the UniSA/UCL partnership is driving the development, not only of future industries, but also of invaluable careers in science."
News editors please note: The event will be attended by University College London, President and Provost, Professor Michael Arthur and leading educators from UCL.
Media contact: Michèle Nardelli mobile 0418 823 673 email michele.nardelli@unisa.edu.au