UniSA's "Restoration Woman" adds fresh insight into the past
May 02 2016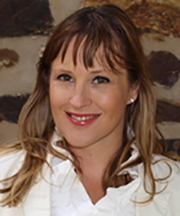 It's been described as a tale of "passion, scandal and big ideas", a book that "fearlessly carves a fresh path between history and fiction" and an act of "respectful restoration" in which history and fiction intertwine to give fresh insight into Australia's forgotten decade – the 1840s.
Whatever the genre, award winning historian Kiera Lindsey's debut book: The Convict's Daughter: The Scandal that Shocked a Colony takes real life events out of the author's ancestral past and paints them with an emotional intensity and historical vivacity to bring mid-19th century Sydney to life.
Dr Lindsey, who lectures in Australian history at the University of South Australia, has written a historical biography of an Australian woman who eloped with the wayward son of the Attorney-General in Sydney in 1848, only to end up in the witness box of Sydney's Supreme Court, being forced by her father to give evidence against the man she hoped to marry.
The fact that the woman was Dr Lindsey's great, great, great aunt, Mary Ann Gill and that she only learnt about this chapter of her family's past when her mother showed her a faded newspaper clipping relating the courtroom scene, adds a "Who Do You Think You Are" element to a story which Dr Lindsey will share when she is interviewed by ABC's Sonya Feldhoff, at the Bradley Forum on Tuesday night.
The event, presented by The Bob Hawke Prime Ministerial Centre and the Hawke Research Institute, is part of the InConversation Series and is supported by South Australia's History Festival, About Time.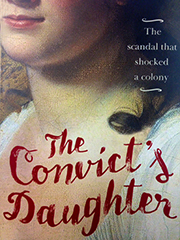 Dr Lindsey says she wrote The Convict's Daughter to share her enthusiasm for this neglected period of history, and, using the analogy of ABC's Restoration Man, explains how she drew extensively from historical sources to develop the story.
Where historical documentation of this period is lacking, Dr Lindsey used speculation and "informed imagination" to portray the historical contexts and emotional complexities of this very human saga.
Dr Lindsey says the book is a counter to the fact that women are so frequently "overlooked and underreported" in history.
"There are so many fascinating women in Australia's past," Dr Lindsey says.
"Their stories are likely to be lost forever if we only rely upon historical documents. These stories are our stories and they deserve to be shared but we need to be 'creative' if we are going to bring them to life."
"The Convict's Daughter uses creative historical techniques to recount the scandalous antics of a defiant colonial lass whose story also offers a new way of tracing Australia's own transformation in the nineteenth century."
The Convict's Daughter is now available in major bookstores and can also be purchased online at Booktopia and Amazon and Allen & Unwin.
Contact for interviews
Dr Kiera Lindsey office (08) 830 20839 email Kiera.Lindsey@unisa.edu.au
Media Contact
Will Venn office (08) 8302 0096 mobile 0401 366 054 email will.venn@unisa.edu.au