Marketer from Mars to join UniSA
November 02 2016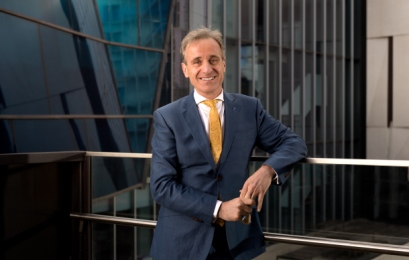 Former Global Chief Marketing Officer for Mars Incorporated, one of the world's largest confectionary and food manufacturers with annual sales of US$33 billion, has joined the University of South Australia Business School as an Industry Professor at the Ehrenberg-Bass Institute.
Known as a champion of both creativity and science, and advertising that emotionally resonates with consumers, Australian-born Professor Bruce McColl is an award winning CMO with an enduring career at the head of Mars marketing, in an industry notorious for rapid turnover.
Prof McColl will bring global industry experience into the classroom, as well as advising post-graduate research students.
He has been a Corporate Sponsor and Advisory Board member of UniSA's Ehrenberg-Bass Institute and, taking research spearheaded at the Institute, he established the Mars Marketing Science Laboratory to underpin growth and bring evidence-based marketing to Mars Inc.
He left Mars this year after 10 years in the top job and with the coveted 'Advertiser of the Year', Cannes Lion Awards for Creativity, and Marketer of the Year, International Food and Beverage (FAB) Awards in both 2015 and 2016, under the Mars marketing belt.
Director of the Ehrenberg-Bass Institute and author of the top selling publication How Brands Grow, Prof Byron Sharp, says the insights Prof McColl brings will be invaluable for students and industry partners.
"The kind of experience Bruce has is unique, he's seen great changes in the industry, and is a leader in the application of scientific knowledge to marketing practice," Prof Sharp says.
"Corporate sponsors of the Ehrenberg-Bass Institute as well as students will benefit from his experience in marrying creativity and science."
Pro Vice Chancellor Business and Law, Prof Marie Wilson says Prof McColl's appointment as Industry Professor at UniSA is another clear example of the University's strong focus on providing education and research that is deeply connected to industry best practice.
"Bruce has had a stellar career in marketing at the highest international level," Prof Wilson says.
"His engagement with our staff and students ensures that we can offer commercial, leading edge perspectives in our teaching and research."
Media contact: Michèle Nardelli mobile: +61 418 823 673 email: michele.nardelli@unisa.edu.au