You can't count on local laws to save the planet
October 19 2012
Leading law academic from the University of Alabama, Professor William Andreen, is casting doubt on notions that environmental protection is best managed at a local or state level.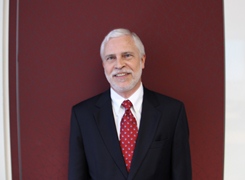 Prof Andreen is visiting the University of South Australia Law School this week to present a lunchtime seminar that challenges the idea that environmental regulation should be taken away from federal governments.
The address will be held on October 19 at City West campus in the Law Building room LB1-30 from 12 noon.
With a background in teaching and researching law globally, Prof Andreen holds a JD degree from Columbia University School of Law and was editor of the Columbia Journal of Transnational Law and a Harlan Fiske Stone Scholar, before moving into practice.
He says while recent scholarship, based on achievements made prior to 1970s Federal interventions in the United States, has argued that environmental regulations should be taken out of the hands of federal regulators, his work focussing on water pollution show the argument lacks credibility.
"From the US experience, we can show that moves to wind back federal control around pollution legislation could have serious adverse environmental impacts," Prof Andreen says.
Prof Andreen will present new findings concerning air pollution regulation to demonstrate that empirical and historical records again cast serious doubt on the premise that local and state laws are more effective than federal legislation.
About William Andreen
Professor Andreen graduated with a BA in 1975 from the College of Wooster, where he was a member of Phi Beta Kappa and was awarded the college's prize in history. He holds a J.D. degree from Columbia University School of Law (1977).
At Columbia, Professor Andreen was the Special Projects Editor of the Columbia Journal of Transnational Law and a Harlan Fiske Stone Scholar. After two years of litigation practice with the Atlanta law firm of Haas, Holland, Levison & Gibert, he was appointed Assistant Regional Counsel.
Professor Andreen joined the University of Alabama law faculty where he presently serves as the Edgar L. Clarkson Professor of Law and Director of the Joint Summer School Project with the Australian National University (ANU). During the Summer of 2008, Professor Andreen was a Visiting Professor at Lewis & Clark Law School; during the Fall of 2005, he was a Fulbright Senior Scholar and a Visiting Fellow at the ANU's National Europe Centre; during the Spring of 2005, he was a Visiting Professor at Washington and Lee University School of Law; and during the Spring of 1991, he was a Visiting Fellow in the Law Faculty at the ANU.
He has also served in a number of other capacities: Legal Advisor, National Environment Management Council of Tanzania (1994-1996); Research Associate, Law Faculty, Mekelle University, Ethiopia (2001; 2003; 2004); past Chair, Environmental Law Section, American Association of Law Schools; Scholar, Center for Progressive Regulation; Environmental Law Commission, World Conservation Union (IUCN); past President and currently Of Counsel, Alabama Rivers Alliance; and Co-Chair, Enforcement and Administrative Penalties Stakeholder Committee, Alabama Environmental Management Commission.
Professor Andreen teaches Environmental Law, International Environmental Law, and Administrative Law and publishes widely in the area of water pollution law and water management.
Michèle Nardelli office: 08 8302 0966 mobile: 0418 823 673 email: michele.nardelli@unisa.edu.au