Upcoming events in Bangladesh
January 14 - 15 January 2019
Location
Bangladesh

Further Information
Find out about studying at the University of South Australia and living in Adelaide.
View upcoming events
Come and meet a University of South Australia representative.
If you would like information on studying any one of the large range of prestigious degrees at the University of South Australia, please take the time to come and speak with a university representative.
A representative will be available to speak with you about making a new application or to discuss your options if you already have an offer from the University.
This invitation is also open to your family members, friends and colleagues who would like to know more about our programs and courses.
You will also be able to find out more information on our facilities and services for international students, as well as the affordable student lifestyle of Adelaide.
Representatives
Manu Singal - International Recruitment Officer
Upcoming Events
Dhaka
Date
Time
Event

Monday, 14 January

12:00pm - 2:00pm

IDP Agent Visit
Hamid Tower 4th Floor, Level 5,
Gulshan Circle 2, Dhaka 1212, Bangladesh
+61 466 864 944

Monday, 14 January

3:00pm - 5:00pm

PFEC Global
SIMA Blossom (5th Floor) Plot 390 (Old),
03 (New) (Besided RAPA Plaza Road-27
(Old) 16 (New, 1209, Bangladesh
+61 466 864 944

Tuesday, 15 January

9:30am - 11:30am

Global Reach Agent Visit
54 Kemal Ataturk Ave, Dhaka 1213, Bangladesh
+61 466 864 944

Tuesday, 15 January

12:00am - 2:00pm

Shaheda Higher Education Consultancy
House 37 1213, Rd No 27, Dhaka, Bangladesh
+61 466 864 944
Hear what our students have to say about us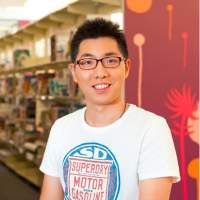 Jack Li - China
Bachelor of Arts (Communication and Media Management)
International Student Ambassador
"I always feel comfortable in lectures, tutorials and workshops and the majority of lecturers, tutors, students and university staff are very friendly, experienced, patient and open-minded to international students like me. As an indicator of the quality of teaching staff I am pretty sure I would give the University of South Australia a 9 out of 10."
Follow the links below to visit our UniSA International Blog and hear from more of our Student Ambassadors or see more posts from Jack to hear about his experience studying with us.
Visit the UniSA International Blog
For more information:
Ms Sheetal Sharma
UniSA International
Toll Free: 1800 181 858
T: +(613) 9627 4854
F: +(618) 8302 9121