Professor Narasimman Swaminathan
&nbsp PRESENTING:
Teaching Evidence Based Practice for Entry Level Graduates - Strategies, Challenges and Impact
Training the entry-level graduates in Evidence Based Practice skills is mandatory to create healthy society. Various methods of EBP trainings are explored globally. The objectives of this lecture is to share the best practices used in imparting EBP skills to the entry level physiotherapy graduates of India and Malaysia. This will also discuss the impact of the training approach and the challenges faced during the implementation of the training programme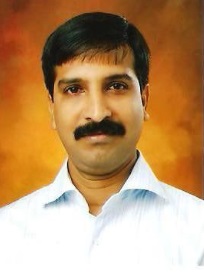 Narasimman Swaminathan is Dean and Professor of Faculty of Health and Life Sciences, INTI International University, Malaysia since 2014. Prior to this appointment, Narasimman worked at various capacities with Father Muller Medical College, Mangalore, India since 2003. He has completed his entry-level physiotherapy graduation 1999 and Post-graduation in Cardio Pulmonary Physiotherapy in 2003. He also completed his two years fellowship in Advanced Medical Education and Research (FAIMER) in the year 2012. As an active academician, he has completed a project, which analyzed the entry-level physiotherapy curriculum of various universities of India, and prepared a blue print for a uniform physiotherapy curriculum, funded by the Rajiv Gandhi University of Health Science, Karnataka, India. He teaches research methods and evidence-based practice to the entry level and postgraduate health sciences programme and concentrating on implementing the evidence in developing countries. He has completed funded projects related to lifestyle disorders and physical activities. He has several publications in peer reviewed journal and won Laureate Research Publication award in the year 2017. He conducted several workshops on evidence based physiotherapy practice across the country. He won several awards and recognition including Indian association of Physiotherapists Prestigious CP Nair oration.