Mr Ken Stewart & Ms Gill Hall
&nbsp PRESENTING:
Evidence into Clinical Practice – A System Wide View of Falls and Fragility Fracture Prevention Outcomes for Older New Zealanders.
Mr Ken Stewart and Ms Gill Hall presented together.
New Zealand's health system is facing increasing demand for acute treatment and long-term rehabilitation services as a result of an ageing population. Falls are the most common and costly cause of injury in people over 65 years old and are a significant contributing factor to health service demand. The challenge is 99% of older person's falls occur in the community setting where a targeted population focus is required.
The underlying problem is complex as falls in an older age group reflect frailty.
An integrated health system approach to implementation of evidence informed guidelines for falls prevention in older people has been implemented in one of New Zealands largest health regions. As a result of this allied health intervention there have been significant reductions in hospital admissions for falls and hip fractures contributing to 9000 people over 75 remaining well and independant at home.
New Zealand is taking a national approach that builds on these impressive results. The initiative is supported by a national outcomes and best practice framework including key enablers such as the hip fracture registry, guidelines and service stanadards.
The presentation outlineed the results from local implementation of evidence based falls prevention and some of the key features of the national approach and early outcomes from this initiative.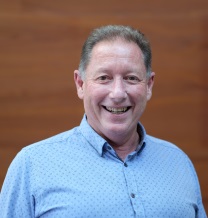 Ken Stewart is based in Canterbury and has an academic background in epidemiology, neural science, clinical psychology and physiotherapy. For many years he has taught in post graduate programmes in Occupational Medicine, General Practice and Physiotherapy. He works professionally as a musculoskeletal physiotherapist in primary care and is clinical lead for Falls Prevention & Fracture Liaison services for the Canterbury health system. Canterbury has achieved a 30% reduction in hip fractures and a 16% reduction in hospital admissions for falls since the programme began in 2012. He is also on the NZ Health Quality & Safety Commission Expert Advisory Group for falls & fracture prevention and the South Island regional network lead. He has a leadership role for the Canterbury health system and holds numerous clinical governance positions across the Canterbury health system including Deputy Chair of the Alliance Leadership Team. Ken is currently clinical advisor to ACC and leading the outcomes work for a cross-agency nationwide initiative to prevent falls and fragility fractures for older New Zealanders.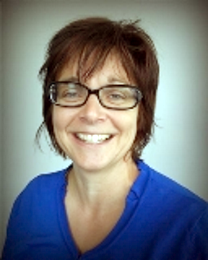 Gill Hall is the Manager Rehabilitation at ACC. Gill has spent 28 years working in the health sector in both the UK and NZ. Prior to joining Accident Compensation Corporation (ACC) in 2001 she worked at the University of Otago as a clinical teaching fellow in the School of Physiotherapy, and before that at the University of Birmingham NHS Trust in the UK. She's held various roles related to clinical physiotherapy, research and rehabilitation practice. She has held a number of roles within ACC including in research and in operations. This current role is to lead ACC's contribution to a national programme improving services for older people – falls and fracture prevention and rehabilitation.