Professor Karen Grimmer
&nbsp PRESENTING:
Integrated Clinical Practice Guidelines: Stroke Rehabilitation
Don't recreate the wheel: put the available evidence to better use
This special lecture presentation focuses on applying context for evidence-based practice for clinical practice guideline development and implementation. This presentation directly discusses Professor Grimmer's work in South Africa in the development of World Health Organisation Stroke Guidelines.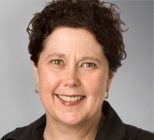 Karen Grimmer was the director of the International Centre for Allied Health Evidence for over 20 years. Her tireless work has led to iCAHE being a regular provider of secondary evidence and evidence-informed policy advice to government organizations and universities in Australia, Hong Kong, the Philippines, South Africa and New Zealand. Her work in promoting the allied health profession internationally has seen Karen recognised as Professor Extraordinaire (adjunct professor) at Stellenbosch University, Cape Town, South Africa, honorary professor at University of Santo Tomas, Manila and adjunct faculty at Nova Southeast University, Florida. She regularly consults to the Hong Kong Hospital Authority on allied health evidence and quality practice. She worked with the University of South Australia for 22 years as an academic, and as a physiotherapist for 15 years prior. Over this time she has authored and co- authored 311 papers averaging over 14 peer reviewed papers a year. Karen was the first physiotherapist in Australia to earn a PhD in epidemiology and biostatistics (Menzies Institute, Tasmania).