Summer 2019
From the Directors
Greetings,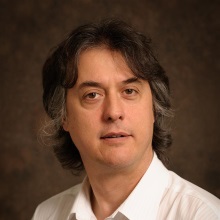 The past year has (like it has for many) been another busy period here at iCAHE! Whilst there has been significant turbulence within the university sector since our last publication, iCAHE has, as always, managed to ride these internal waves and continue to deliver high quality teaching and research outputs as it has for the past 20 years. Personally, I'd like to thank the iCAHE staff for their amazing efforts over the past 12 months and in the same breath I am delighted to announce that I will now be sharing the iCAHE Directorship with the very capable Dr. Kobie Boshoff and Dr. Helen Banwell. iCAHE has always sought to represent the diverse church that is Allied Health, both locally and internationally, and to reflect iCAHE's collaborative ethos, it made sense that the next step for iCAHE was to further tap into the expertise within the university and I am very excited to see where Kobie (Occupational Therapy) and Helen's experience (Podiatry) will take iCAHE. We felt it was important that any group that represents Allied Health should reflect this in its management structure.
iCAHE continues to work hard at generating meaningful research with a focus on evidence implementation and I am confident that under the new team of directors, iCAHE will only continue to grow as a leader in this area.
Regards,
Associate Professor Steve Milanese (Associate Director of iCAHE)
Dear iCAHE members and other interested readers,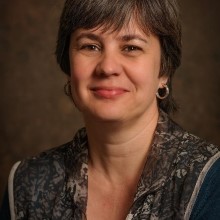 In December 2017, I took on the role of Associate Director of iCAHE and after already having had the benefit of attending a few team meetings, I am eager to get into 2019. I am a researcher with a focus on early childhood intervention and I am currently a senior lecturer in occupational therapy at UniSA. My teaching and research expertise is in the areas of child development, early intervention and disability and I am regularly involved in industry funded research. My funded reviews and research projects have informed policy and decision making and resulted in significant changes and growth in allied health positions in South Australia. I have numerous publications and have served as Chair of the Ethics Committee at UniSA, as a board member of services, as deputy chair of the Occupational Therapy Association (South Australian branch) and currently serve on the National Accreditation Panel for Occupational Therapy Programs in Australia. Within my teaching and research responsibilities, I also supervise honours and PhD students. I have a history in qualitative research and metasyntheses, however that is not at the exclusion of other methodologies. In 2012, I was fortunate enough to be acknowledged with an Innovative Service Delivery Award by the Occupational Therapy Association (South Australian branch) for my work in early intervention and in 2017 I was awarded a UniSA Chancellor's Award for Community Engagement.
I am grateful for the opportunity to come on board as Associate Director of iCAHE and I look forward to working with you throughout 2019.
Regards,
Dr. Kobie Boshoff (Associate Director of iCAHE)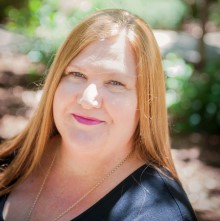 The appointment of Associate Director of iCAHE is a new and exciting chapter in my research career here at UniSA. Whilst I've been teaching since 1999, my research career only kicked off following the completion of my Ph.D in 2016. My research interests have become reasonably varied over the past few years (some might even say scattered…), as while I still work primarily within the podiatric landscape (mainly around foot orthoses and children/adults with flat feet) I've also found a niche in developing assessment tools to direct best practice and have branched out into academic supports for students (including the use of 3D foot models for teaching, the introduction of peer assisted study sessions in high-risk of failing courses and reviewing the knowledge retention loss occurring over the end of year break). It has been the experiences I've had developing these interests into projects that has led me to take on this role within iCAHE. My (scale and) focus is to improve the experience of newbie or emerging researchers, particularly those that are not associated with larger research concentrations or centres and may be feeling a sense of isolation. It's tough to combine teaching and research or focus on research alone, particularly in today's changing landscape. iCAHE has the potential to bring together those who are working alone, or in small groups, and offer them mentoring and guidance. My goal is to see the iCAHE space become a hub for people who are testing the research waters, extending themselves or mentoring the next generation of researchers, with the emphasis being on support, encouragement and the development of research leaders.
Regards,
Dr. Helen Banwell (Associate Director of iCAHE)
International Impact
Teaching and Training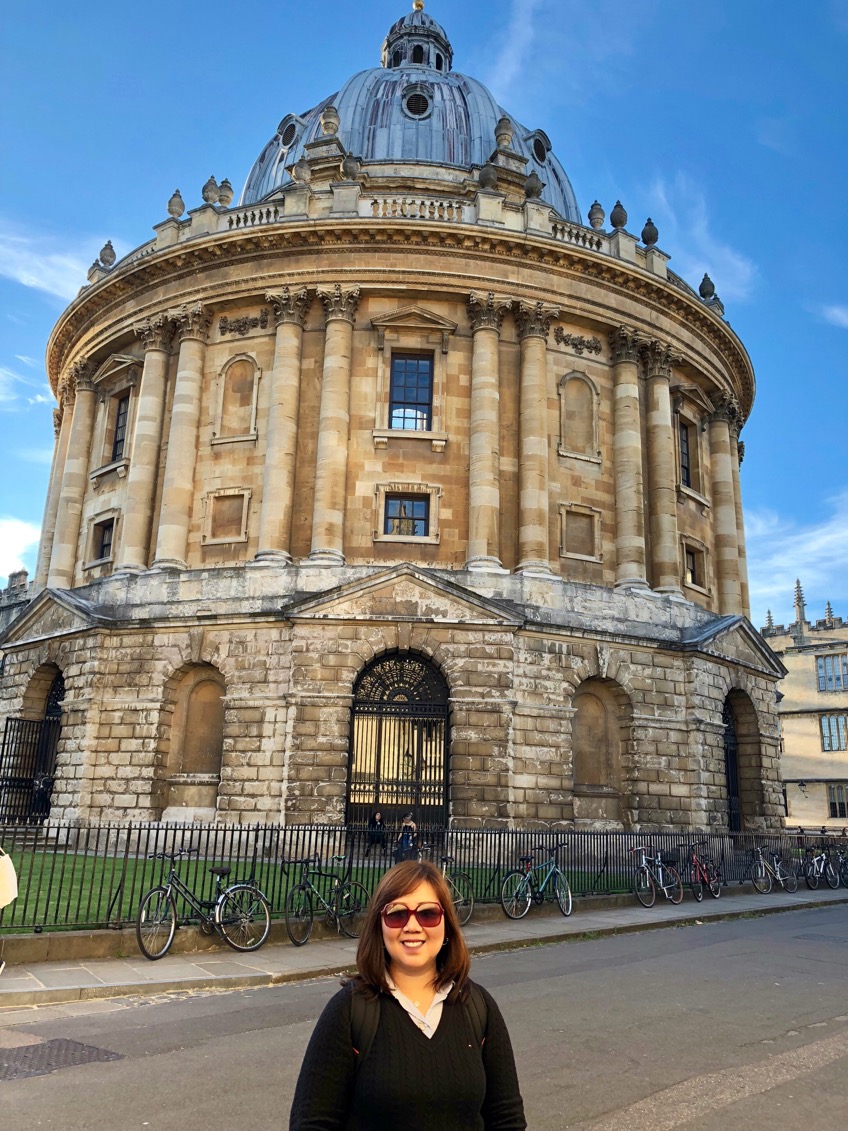 Janine Dizon conducts workshop and presents at Guidelines International Network (GIN) Conference 2018
iCAHE Research Fellow Janine Dizon was a awarded a workshop grant by the Guidelines International Network (GIN) group to conduct a one-day pre-conference workshop at the GIN Conference this year, in Manchester, United Kingdom. Janine conducted a workshop entitled 'It's Time to Face and Breakdown the Barriers! A Course on Barrier Identification and Barrier Solution to Address Guideline Implementation Challenges' at the GIN Conference last September 11, 2018. The workshop focused on assessing local context barriers and developing relevant and practical solutions to implement best practice clinical guidelines. Presentations from iCAHE collaborators from South Africa (Professors Karen Grimmer, Quinette Louw and Charles Wiysonge) and Cameroon (Dr Patrick Okwen) were also delivered during the workshop.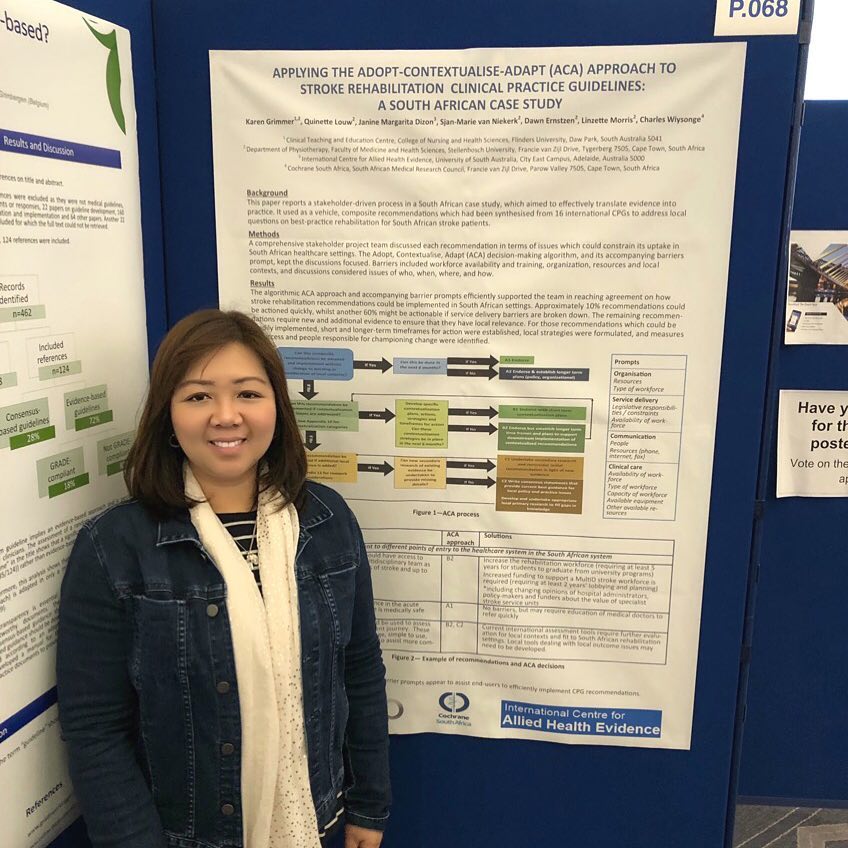 Janine conducted a poster presentation about her work on alternative guideline development methods (Adopt-Contextualise-Adapt) and the decision-making process in applying evidence into practice. This ACA decision making process is an efficient guide in identifying tailored strategies to implement guidelines with the consideration of context and planning with policy makers. The GIN Lower Middle-Income Country (LMIC) group has decided to use this process and thus plans have been identified for capacity building in this area amongst the members of the group.
iCAHE takes part in a pre-conference workshop on Health Economics for the Engineering and Physical Sciences in Medicine (EPSM) 2018 Conference in Adelaide, Australia
A workshop on Health Economics for medical physicists and biomedical engineers was held last October 28, 2018 at the Royal Adelaide Hospital. The workshop was organised by Professor Eva Bezak (Director Translational Oncology Research, UniSA) as a pre-conference workshop for the Engineering and Physical Sciences in Medicine Conference, held in Adelaide, Australia. Presentations were given by iCAHE Research Fellow Dr Janine Dizon (Evidence Based Healthcare: what is the value of care?), Health Economist Dr Camille Schubert (Introduction to Health Economics), Associate Professor of Health Economics Billingsley Kaambwa (Eliciting Consumers Preferences Using Stated Preference Methods) and Professor of Health Economics Jon Karnon (Comparing hospital performance with respect to costs, outcomes, and processes of care: administrative vs. clinical data). Participants reported that they enjoyed the workshop and found it very useful in their practice.
South Korea – July 2018
Associate Professor Steve Milanese and Mark Jones were invited by the Korean Academy of Maitland Orthopaedic Manipulative Physical Therapy (KAMOMPT), to present the an advanced clinical course in South Korea in July. This was a 7-day professional development course tailored to the needs of a select group of South Korean professors from several different Universities. Mr. Mark Jones was asked to develop a course tailored to this group.
Mark and Steve also presented Keynote papers at the 2018 3rd International KAMPMPT conference that immediately followed the professional development course.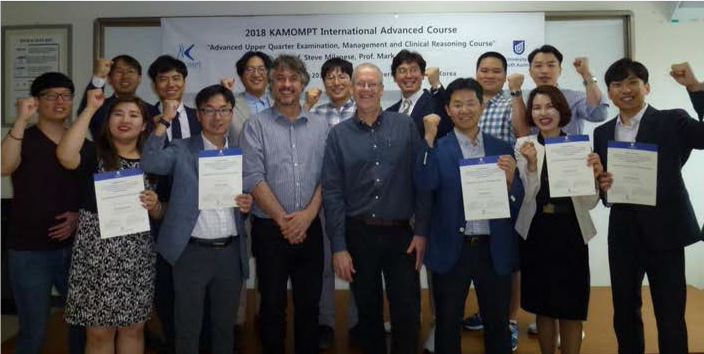 Qatar – August, 2018
Steve Milanese was invited by the Indian Physiotherapy Forum Qatar (IPFQ) to present at the World Physiotherapy Day conference in Qatar. IPFQ is a professional body of physiotherapists from India living and working in Qatar, and is affiliated to the Embassy of India, Qatar. This invitation reflected iCAHE's strong relationship with Indian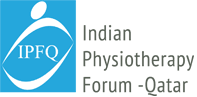 physiotherapists, both in India and abroad. Steve presented a one day post-conference workshop titled "Adjunct Therapies for Manual Therapy" and covered the increasing evidence for the use of electrophysical agents as an adjunct to manual therapy approaches. During the conference Steve gave a keynote talk on the biopsychosocial approach to manual therapy.
Japan – November 2018

Steve Milanese was invited by the Tokyo University of Technology (TUT) to present a series of lectures and a two-day workshop in Tokyo. He presented two lectures to undergraduate students at TUT on topics "The history of manual therapy" and "Adjunct therapies for manual therapy". The two-day workshop presented the Maitland approach to manual therapy for the peripheral joints and included 30 local physiotherapists and academics.
iCAHE Website
We recently updated the iCAHE webpage and it has shown great effect. Our webpage views have increased by an average of 400 views per week from the end of 2017, meaning we now have over 1700 webpage views per week. What is particularly great to see is the number of webpage views that we get from other countries. Whilst Australia is our chief source of viewers it only makes up just over half of our views with 13.9% from UK, nearly 8% from USA and 17.6% from a range of other countries.
Membership
New Affiliate Membership Criteria
Following on from the change to the membership criteria at the start of this year which allowed all UniSA staff to be full members we have now developed an Affiliate membership program for non-UniSA staff. Affiliate members will have access to a dedicated learn-on-line site, which is not publicly available, where they can access EBP resources (including teaching material, updates, podcasts and interesting articles), discussion boards and collaborate with other affiliate members in evidence generation and implementation. The aim of this program is to provide Allied Health clinicians and researchers with resources and support through linking with like-minded people and breaking down some of the barriers we come across. Affiliate members will be invited to join and will come from our international partners and local SA Health contacts. Full members (UniSA staff iCAHE members) will also get access to this dedicated learn-on-line site to allow them to access the material as well as open opportunities to collaborate with Allied Health clinicians both locally and internationally.
International Relationships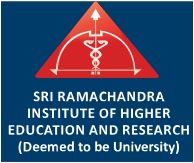 Sri Ramchandra Institute of Higher Education and Research (Deemed University) – Recently iCAHE formalized a Memorandum of Understanding (MOU) between Sri Ramchandra Institute of Higher Education and Research (Deemed University) and UniSA. This will facilitate collaboration between the two organizations and will hopefully be the first step in an ongoing relationship. Recently Professor Narasimman Swaminathan, Professor – Physiotherapy and Vice Principal of the Faculty of Allied Health Sciences from Sri Ramchandra Institute of Higher Education and Research attended UniSA for a week and met with Program Directors from all allied health disciplines and discussed exciting student exchange/research opportunities.

Tokyo University of Technology - iCAHE has also formalized a MOU between Tokyo University of Technology and UniSA. This MOU was facilitated through Professor Takashi and Koya Mine, two UniSA Alumni and iCAHE adjuncts, and will lead to exciting collaboration opportunities between iCAHE and TUT. Plans are underway for Japanese Physiotherapy undergraduate students from TUT to visit UniSA for an observational visit in 2019.
Conferences Attended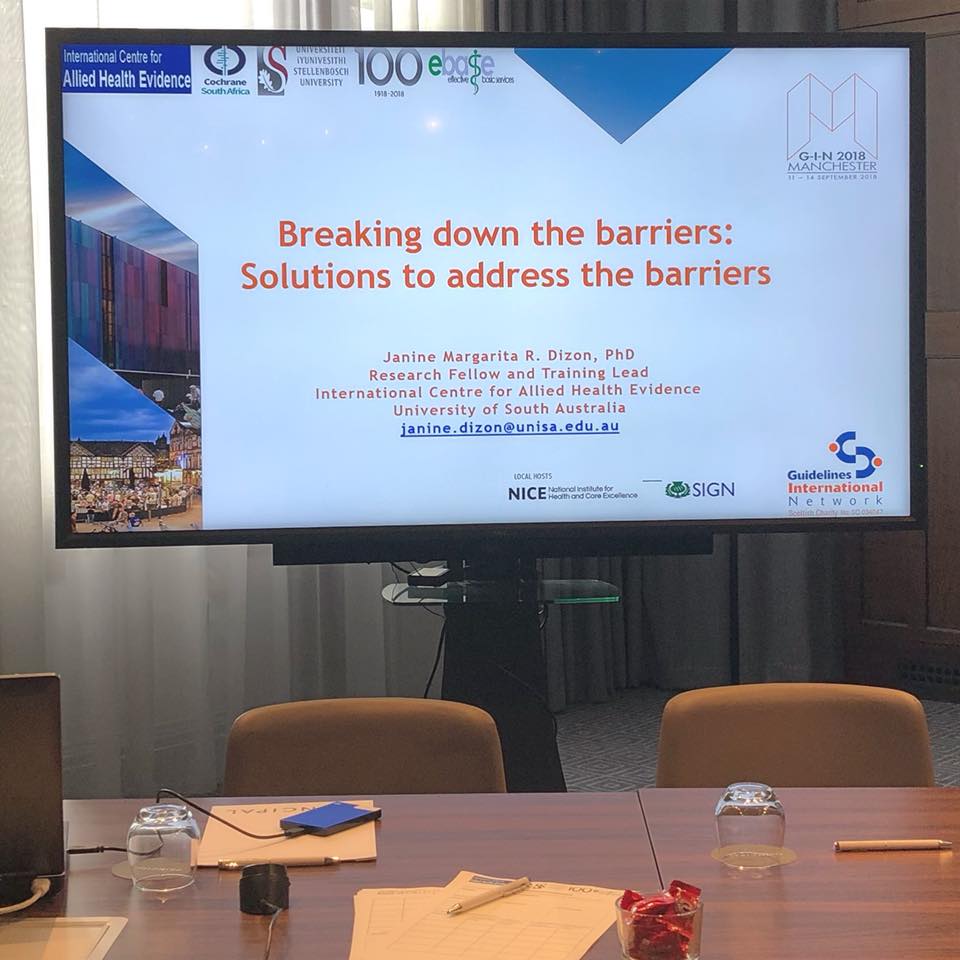 Janine Dizon attends Diagnostic Evidence and Health Economics workshops at the Oxford University
Janine Dizon attended a 3-day workshop on Diagnostic Evidence and Health Economicsat the Oxford University last September 26-28, 2018. The workshop covered diagnostic care in the laboratory and point of care, the health economics of diagnostic care and stats for diagnostic evidence.
Upcoming Conferences
14th Biennial Australia and New Zealand Association for Leisure Studies Conference 2019
Member of UniSA's Health in Communities group and recent affiliate of iCAHE, Dr. Richard McGrath will be co-chairing one of the themed sessions at this years ANZALS Conference. The session's theme will be on Leisure and Health and the call for submissions is now open. See below for details.

14th Biennial Conference
11th-13th December 2019
Queenstown, New Zealand
Themed Session Call for Papers
Leisure & Health: Diversity & Difference in Practice and in Research
Chairs: Nicole Peel (Western Sydney University), Hazel Maxwell (University of Tasmania) & Richard McGrath (University of South Australia)
The links between leisure and health have been discussed and debated both within academia as well as within professional settings for many decades. Various health fields have been developed that incorporate the use of leisure for therapy as well as for prevention, for example art therapy (Hunt, Truran & Reynolds 2018) or social circus (McGrath & Stevens 2018; Stevens & McGrath 2018). Presently there is a great deal of diversity and difference in relation to the interconnections of leisure and health, both in practice as well as through research.
The focus of this conference theme is to encourage and foster debate regarding the ways in which leisure and health intersect. This theme seeks to continue to build on the discussions from 2015 and 2017 ANZALS conferences concerning the challenges and collaborations that have developed between the various actors involved in sport, recreation, leisure, the arts and health. We are interested in developing an international and inter-disciplinary perspective concerning leisure (in all its forms) and health (both from a bio-medical/therapeutic perspective as well as from a health promotion/salutogenic paradigm).
The theme is interested in a multiplicity of perspectives, be they innovative research projects through to theoretical propositions. We are seeking papers, research presentations, case-studies and practitioner reports that explore the creation, development and maintenance of health in leisure settings, time, spaces and places. We are keen to glean a multi-disciplinary perspective on this topic.
Practitioners
We encourage case-studies and practitioner reports/experiences which explore how leisure has built/improved health. Possible examples could include:
People whose illness or injury has been alleviated through involvement in community projects/programs in the arts/sport;
Activities focusing on children/youth/people with disabilities/older people involved in the arts, physical activity, cultural activities or sport that have affected their wellbeing.
The use of social media platforms (eg. Facebook) or apps to promote/encourage health and wellbeing.
Academics
Conceptual questions or research findings that have explored the various types of intersections between leisure and health. For example:
Sport/art/recreation as a health promotion/salutogenic setting
Use of sport science to assist community sport injury prevention
The impact and consequences of social inequities that occur within and across the leisure: health fields
Papers submitted in this category can be an oral presentation (20 mins) or workshop/panel session (60 mins). Accepted abstracts will be published in the (online) Conference Proceedings. All abstracts will be peer reviewed.
Abstracts (in Times New Roman 12) should be no more than 300 words clearly indicating:
3 – 5 keywords
Full title of paper as it will appear in the conference programme (in bold)
List of author(s): First Name, Surname, Institutional affiliation (in italics)
Indicate the corresponding author with an asterisk
State the conference theme session the paper is for and type of session (eg. 20 min paper),
A 150 word biography of the author(s) intending to present at the conference
In the abstract main body include:
Background (outline of the context and/or academic literature informing the research)
Approach (indication of the broad theoretical orientation and/or methodological approach)
Significance of your research (description and application of the original research findings reported in the paper)
Abstracts using Word format are to be submitted to anzals2019@otago.ac.nz
Deadline for abstracts: 15th May 2019
Local Leaders
iCAHE Journal Club
iCAHE continues to support and provide the needs of its Journal Clubs (JC). In the second half of 2018, there were 17 active clubs, with an average of two (2) meeting times per club (a few clubs met more than twice). iCAHE staff visited 9 sites in the second half of 2018. The site visits are done to check how the clubs are running their meetings and provide assistance if needed (some clubs are new and therefore need more support) and engage with the JCs to set goals and evaluate the impact of the JC based on their goals. Some clubs aim at using the JC as a professional development activity whilst some use the JC as a quality improvement and evidence implementation medium. iCAHE has been providing more tailored support to its club members and thus knowing their goals is very important in helping them achieve these goals.
iCAHE Professional Development Courses
In 2018, iCAHE and the Allied and Scientific Health Office (ASHO) of the Department of Health South Australia, launched a series of Professional Development (PD) courses in Evidence Based Practice (EBP) and Research Methodology (RM). The EBP series (10 courses) were held monthly and the RM series (4 courses) were held quarterly. The PD course series were the first webinar courses ran by iCAHE and ASHO to facilitate training of allied health professionals in applying evidence into practice and developing a local research project. The courses were also accessible after the live sessions via links to the recordings that were made available to all who registered.
iCAHE conducted a short survey to get feedback from the participants. Overall, the participants found the courses informative, interesting and relevant. The presentations were well prepared and had logical flow all throughout. The time allotted for questions at the end of the presentations was also valued by participants attending the live sessions. The highlight for the participants was being able to attend and participate in a course via virtual classroom and then have access to the course sessions at their convenience.
Due to requests for the courses to remain accessible, iCAHE will make the 2018 PD courses available in the website by the end of February. This is to allow more clinicians to access useful and relevant resources which can guide them in their needs.
Prof Cert. Conservative Management of Pelvic Organ Prolapse
iCAHE members Alison Bell, Trish Neumann, Rebekah Das, and Kerry Thoirs have been involved in developing and conducting a Professional Certificate course to address conservative management of pelvic organ prolapse. This course is available to Australian registered medical practitioners, nurses and physiotherapists The Couse has been incredibly successful with 30 students in 2017 and 56 students in 2018 .
This team is also spearheading the development of a research stream in Women Health in iCAHE – More information in the next newsletter.
Upcoming courses
Clinical Audits workshops
This year, iCAHE will continue to provide the needs of allied health clinicians by running trainings in Clinical Audits. There will be two workshops, Basic Clinical Audits and Advanced Clinical Audits, to be conducted in separate dates and in different sites.
Basic Clinical Audits
This is for individuals who have not conducted any clinical audit. At the end of the half-day course, the participants will develop an understanding of the purpose and role of audits in improving the quality of health services and develop their own audit plan ready to be conducted in their practice.
Advanced Clinical Audits
This is for individuals who have conducted some audit activity and have data to analyse and report. At the end of the half-day course, the participants will learn to analyse their data, report their findings and plan a continuous monitoring activity.
We will release the final dates and venues in our website by mid-February so watch this space.
If you would like to register for the iCAHE Professional Development Courses, please visit the iCAHE website and complete the registration form by following the link here: http://www.unisa.edu.au/Research/Sansom-Institute-for-Health-Research/Research/Allied-Health-Evidence/Services/Professional-Development-and-Training/Online-Registration-Form/
If you have any questions regarding these courses, please email your name and question to icahe@unisa.edu.au
Research Spotlight
Recent Research Publications
Three important research papers from iCAHE's international work have been accepted for publication this August 2018. Whilst these research papers have been undertaken in South Africa and the Philippines, the methods framework and the gaps they answer address international issues in clinical practice guideline methodology (particularly in combining multiple guidelines with varying evidence strength), capacity building in clinical practice guidelines (what is needed and how to address the gaps) and impact of nonadherence to evidence based standards (based on a large audit study).
Standardising evidence strength grading for recommendations from multiple clinical practice guidelines: A South African Case Study (accepted in Implementation Science) Grimmer, K., Louw, Q., Dizon. J., van Niekerk, S., Ernstzen, D & Wiysonge, C.
Building Capacity in Primary Care Rehabilitation Clinical Practice Guidelines: A South African Initiative (accepted in Health Research Policy and Systems) Louw, Q., Grimmer, K., Dizon, J., Machingaidze, S., Parker, H & Ernstzen, D.
Predictors of medical complications in stroke patients confined in hospitals with rehabilitation facilities: A Filipino audit of practice (accepted Neurology Asia) Consuelo, B., Gonzalez-Suarez, M &, Grimmer, K.
Making strides in foot and lower limb development research
Making Strides, a new web-based entity hosted by iCAHE has launched! Foot and/or leg development, posture and function concerns can be source of worry for parents/carers and are often frequent reasons for people to seek professional advice. As health professionals we understand there are lots of gaps within the existing evidence, particularly around when, why and how intervention is required for several common lower limb concerns (including flat feet, intoeing and balance/coordination issues amongst other concerns). As the brainchild of Helen Banwell and Hayley Uden, Making Strides, aims to bring together podiatrists and physiotherapists working in this field to i) encourage collaboration, ii) provide a platform for dissemination of research into the developing foot and leg, and iii) offer a supportive peer base for experienced and emerging researchers alike. Members of Making Strides can refer to this webpage to showcase their previous, current and future research outputs and collaboration opportunities for teaching and research purposes. Making Strides membership is free and open to those that have an affiliation with UniSA or its staff (e.g. staff, students, adjuncts, co-authors etc.). Interested parties are encouraged to contact Helen Banwell or Hayley Uden directly.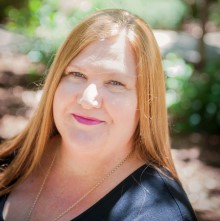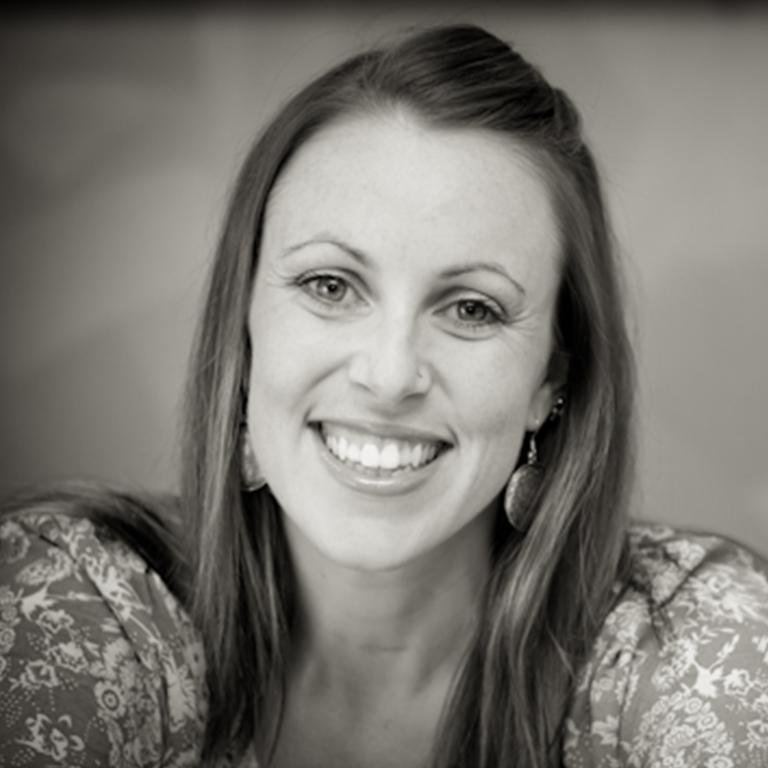 Helen.Banwell@unisa.edu.au Hayley.Uden@unisa.edu.au
ACC New Zealand Acupuncture Review
One of our biggest projects to date has just undergone external peer review and is awaiting the final proof reading. The Acupuncture review project was funded by ACC New Zealand to help develop guidance regarding the treatment of musculoskeletal conditions with acupuncture interventions. An evidence-based review was conducted to systematically identify, critically appraise, extract and synthesise the published academic literature on the effectiveness and safety of acupuncture interventions for the treatment of musculoskeletal conditions and injuries.
The final review included 96 studies!! These comprised of 54 systematic reviews and 42 randomised controlled trials. These studies examined the effectiveness and safety of acupuncture treatments including traditional Chinese acupuncture, western acupuncture, electro-acupuncture, auricular acupuncture, laser acupuncture, moxibustion (burning dried mugwort), cupping, Gua-sha scraping and traditional Chinese Tui-Na massage across 24 musculoskeletal conditions.
What's next? A consensus document summarising the opinions of the Acupuncture Expert Reference Group (ERG) is being written up as we speak. This ERG, is a multi-disciplinary advisory group representing professional groups and clinical disciplines that provide acupuncture services for ACC. The consensus document will present a summary of the evidence-based review of the effectiveness and safety of acupuncture treatments for musculoskeletal conditions and provide a contextual framework for the interpretation of the review findings.
Much more is to come, so stay tuned.
ACT Health
Over the last year, iCAHE was commissioned by ACT Health to synthesise the published academic evidence on new models of care/workforce initiatives from a review of Allied Health staff feedback carried out in ACT Health. The project consisted of a series of 16 Rapid Reviews, with each review underpinned by the following questions:
What is the clinical effectiveness of the proposed model of care/workforce initiative concept?
Is there any evidence of economic effects?
Is there any evidence of adverse events?
The 16 models of care/workforce initiatives focussed on various clinical areas and professions including Speech Pathology, Dental, Respiratory Science, Podiatry, Physiotherapy and Social work. Examples of concepts reviewed included Speech-Language Pathology led Fibre-optic Endoscopic Evaluation of Swallowing, Extended scope physiotherapy roles, Community based pain management services and allied health services as part of hospital in the home model.
A unique framework was used to complete this specialised review due to its diverse scope. The project team involved members who are content experts and experienced technical reviewers. The content experts (Expert Reference Group of allied health/nursing academics) provided guidance on appropriate search terms and the interpretation of the evidence, whist the technical reviewers guided the process of evidence searching and retrieval, critical appraisal, data extraction and synthesis. This approach allowed iCAHE to leverage off the expertise of both groups to provide rigorous and relevant answers to each of the review questions.
iCAHE has a history of providing research evidence for ACT Health and we look forward to continuing this relationship.
iCAHE Outcomes Calculator
From the second half of 2018, Matt Ransom and Matthew Crocker (iCAHE researchers) have been busy looking at the potential to update the iCAHE Outcomes Calculator. Development of the iCAHE Outcomes Calculator first began in 1999 and it has since been in and out of the centre's spotlight for the last 20 years. In essence, the calculator is a collection of outcome measures which can be easily accessed by clinicians and used to help justify the treatment of and progress of their patients. The strength of the calculator is that each outcome measure's psychometric and clinical utility properties have been researched by the iCAHE research team and included. The value of this is that it helps empower clinicians to make better, evidence informed decisions about the care of their patients; consequently improving the health care system.
The most recent adaptation of the calculator took the form of a computer software program that although was very good had some usability pitfalls which hindered its uptake amongst health professionals. Acknowledging this short coming, the iCAHE research team has decided to revisit the development process of the calculator and has embarked on a systematic process to identify the most salient outcome measures. Given the number of outcome measures which feature in the academic literature, the iCAHE team decided to only focus on those which featured most prominently in randomised controlled trials (RCTs) within the highest ranked, peer reviewed journals. This stage of the process has now been completed and the result is a collection of approximately 30 patient reported and performance based outcome measures.
The next stage of the process is to update the psychometric and clinical utility properties of the measures, so that the final product will be a relevant and evidence supported collection of outcome measures. Following this, iCAHE will look to engage the services of an 'App' developer to overcome the usability issues associated with the first calculator. iCAHE has high hopes for the updated calculator and hope to have a functioning, smart phone 'App' developed at some stage this year. The full potential of the calculator may only become apparent once in the hands of clinicians, but in any case, iCAHE can see its application appealing to insurers and health care decision makers alike.
If you have any interest in the iCAHE Outcomes Calculator or have experience in 'App' development, please feel free to get in touch with either Matt! Matthew.Crocker@unisa.edu.au or Matt.Ransom@unisa.edu.au
Collaborations
Australian Physiotherapy Association
Since the middle of 2018, iCAHE has been engaged with the Australian Physiotherapy Association (APA) in a consultancy capacity. This relationship has been of mutual benefit to both parties, and iCAHE is excited with how this relationship may develop. iCAHE has been providing the APA with specific consultancy advice since it was first approached by the national association, and both parties look forward to being able to announce an ongoing, working arrangement in the not too distant future. Stay tuned, further details to come!
Occupational Therapy Australia
In late 2018, Associate Professor Milanese caught up with Occupational Therapy Australia (OTA) and if early indications are to go by, both iCAHE and OTA can see this becoming a fruitful partnership. Most recently, and led by Associate Professor Steve Milanese and Dr. Janine Dizon, iCAHE and OTA have partnered in an NHMRC Grant Application focussed on Keeping Australians out of Hospital. The proposed project will involve the consultation of hospital based Occupational Therapists (OTs) to help inform the development of locally contextualised, evidence based OT clinical practice guidelines (CPGs) to address potentially preventable hospitalisations among the elderly population in Australia.
Although OT has been a feature of the Australian primary health system for some time, there is an absence of guidance to help guide OTs in the management of hospitalised patients. Underpinned by preliminary, positive findings form the United Kingdom and the United States, this prospective project aims to reduce the re-hospitalisation of elderly patients in Australia through the implementation of newly developed, evidence informed guidelines, which will help keep Australians in their homes. iCAHE specifically thanks Anita Volkert and Lindsay Vernon from OTA for their assistance with constructing this NHMRC grant application and we look forward to collaborating again this year.
iCAHE Resources
The project of updating the iCAHE website continues as we aim to increase the number of international hits on the website from its current 1300-1500 hits per week to our target of 2000 hits per week. The new updated Critical Appraisal page has over 50 different critical appraisal tools covering a range of methodologies from primary (both quantitative to qualitative) and secondary research approaches. It is a valuable, freely available resource for academics and students, both undergraduate and HDRs, and has already seen to an increase in hits to the iCAHE page internationally. By increasing traffic to the webpage we are increasing exposure of our work to our international colleagues and putting ourselves out there as providers of high quality research.
A number of updates have recently been made to the iCAHE website in preparation for 2019 and these updates will continue throughout the year.
Recent changes include:
iCAHE Journal Club Critical Appraisal Library: As part of the Journal Clubs that are run at iCAHE, a large volume of Critical Appraisal Summaries (CA Summaries) of published literature are created. These are useful resources to all stakeholders and as such we provide a library of all summaries. For each summary, iCAHE provides the citation details and methodological quality of the study identified to address the clinical question developed by the journal club
Research Opportunities: One of iCAHE's aims is to contribute to better health and wellbeing for all through evidence-based allied health care. One way we can do this is by creating new knowledge. Research degrees are great ways for us to develop this new knowledge and iCAHE is passionate about creating and encouraging new research, particularly by clinicians. Therefore, iCAHE recently created this new webpage to display available research projects for students interested in pursuing a research degree.
Publications: Our list of publications has recently been updated to include 2018! iCAHE is a very active research institute with steady research output. All members of iCAHE contribute and grow the breadth of evidence produced by the center. Our publications are sourced both from the independent research of our team, and stem from the wide and varied projects which we have conducted over the years.
Projects: We have recently updated our projects database with completed projects in which iCAHE were an integral part. You may browse these projects by category, being what the research was about, or by type, being the way the research was conducted and presented.
Critical Appraisal Tools: iCAHE has collated a list of critical appraisal tools, linked to the websites where they were developed. As new critical appraisal tools have been published we felt the need for an update. Critical appraisal is an integral process in Evidence Based Practice. Critical appraisal aims to identify methodological flaws in the literature and provide consumers of research evidence the opportunity to make informed decisions about the quality of research evidence.
Guideline Clearinghouse: The iCAHE guideline clearinghouse has also been updated. It is a resource for Allied Health focused Clinical Guidelines and contains a number of newly updated quality scored clinical guidelines. We use the iCAHE Guideline Quality Checklist to score the quality of the guidelines. If you know of an allied health related clinical guideline that you would like to see included in this list, please contact iCAHE's Janine Dizon.
Student Spotlight
New students
Harry Roesch (PhD candidate) (supervisors: A/ Prof Steve Milanese, Dr Helen Banwell, Mark Jones, Dr Steve Saunders): The acute effects of loading programs and anti-inflammatory medication on the exercise response in the asymptomatic Achilles tendon. A study using diagnostic ultrasound measuring tendon dimensions and vascularity
Completed students
Dr Thomas Debenedictis (PhD) (supervisors: Dr Dominic Thewlis, A/ Prof Steve Milanese, Dr Grant Tomkinson, Dr Daniel Billing, Alistair Furnell): The impact of the mechanical whole-body vibration experienced during motorised military land transit on the physical attributes that underpin dismounted combatant physical performance
Scott Weeks (PhD) (supervisors: A/ Prof Steve Milanese, Dr Kobie Boshoff, Dr Hugh Stewart, Professor Karen Grimmer)): Developing foundations for robust occupational-therapy-based intervention studies to address the sensory needs of children with autism spectrum disorder in Australia
Under Review
Sheena Davis (PhD) (supervisors: A/ Prof Steve Milanese, Dr. Alistair Furnell, Professor Karen Grimmer)): The Ergonomics of the Combat Helmet System (TECHS): a systems approach to developing an evaluation framework for combat helmets
Recent Member Publications
Boshoff, K., Gibbs, D., Phillips, R., Wiles, L & Porter, L (2018). A meta‐synthesis of how parents of children with autism describe their experience of advocating for their children during the process of diagnosis. Health & social care in the community. pp. 1-15.
Cramer, H., Sundberg, T., Schumann, D., Leach, M & Lauche, R (2018). Differences between vegetarian and omnivorous yoga practitioners – results of a nationally representative survey of US adult yoga users. Complementary Therapies in Medicine. vol. 4, pp. 48-52.
Davis, S. E., Milanese, S. F., Furnell, A., & Grimmer, K. A. (2018). Development of a measure of physical discomfort for combat helmets worn by dismounted soldiers. In Proceedings of the Human Factors and Ergonomics Society Annual Meeting, vol. 62, no. 1, pp. 2018-2022. Sage CA: Los Angeles, CA: SAGE Publications.
Davis, S. E., F. Milanese, S., Furnell, A., & Grimmer, K. A. (2018). Dismounted utility considerations for designing human factors and ergonomics evaluations of soldier clothing and equipment. In Proceedings of the Human Factors and Ergonomics Society Annual Meeting (Vol. 62, No. 1, pp. 2028-2032). Sage CA: Los Angeles, CA: SAGE Publications.
Doig M, Dizon JMR, Guerrero K, Parange N (2019). Exploring the availability and impact of antenatal point of care ultrasound services in rural and remote communities: A scoping review. Australasian Journal of Ultrasound in Medicine
Frawley, J., Steel, A., Leach, M., Aiyepola, A., & Adams, J (2019). Complementary and alternative medicine use in pregnancy: focus upon contemporary analysis of self-prescribed treatment among Australian women [Chapter 2]. In: Adams, J., Steel, A., Broom, A., Frawley, J (Eds). Women's Health and Complementary and Integrative Medicine. Routledge, London.
Leach, M., Steel, A & Adams J (2019) Models of care and women's health: Drawing upon aspects of complementary and integrative medicine [Chapter 11]. In: Adams, J., Steel, A., Broom, A., Frawley, J (Eds). Women's Health and Complementary and Integrative Medicine. Routledge, London.
McGrath, R & Stevens, K (2019). Forecasting the social return on investment associated with children's participation in circus-arts training on their mental health and well-being. International Journal of the Sociology of Leisure (in press).
Milanese, S., McGrath, R & Crozier, A (2019). Developing effective coaching strategies for adolescents with Autism Spectrum Disorder in a school based Multi-Sports program. Strategies (in press).
Mine, K., Nakayama, T., Milanese, S., & Grimmer, K. (2018). Effects of Kinesio tape on pain, muscle strength and functional performance: a systematic review of Japanese language literature. Physical Therapy Reviews, pp. 1-8.
Nottle, C. & Young, J. (2019) Individuals, instinct and moralities: exploring multi-species leisure using the serious leisure perspective, Leisure Studies, DOI: 10.1080/02614367.2019.1572777.
Roesch, H. J., Milanese, S., Osborne, B., Spurrier, D. J., & Thoirs, K. A. (2018). The acute effects of exercise on tendon dimensions and vascularity. An exploratory study using diagnostic ultrasound of the male Achilles tendon. Journal of Science and Medicine in Sport. vol. 21, no. 10, pp. 982-987.
Stevens, K., McGrath, R & Ward, E (2018). Identifying the influence of leisure-based social circus on the health and well-being of young people in Australia. Annals of Leisure Research, pp. 1-18.
Sundberg, T., Leach, M., Thomson, O., Austin, P., Fryer, G & Adams, J (2018). Attitudes, skills and use of evidence-based practice among UK Osteopaths: a national cross-sectional survey. BMC Musculoskeletal Disorders. vol. 19, pp. 439.
van Kessel., G, Gill., R, Milanese S., (2018) Physical therapy student choices when engaging with traditional or technological teaching resources. Journal of Physical Therapy Education, vol, 32, no. 3 pp. 283–288.
Veziari, Y., Kumar, S & Leach, M (2018). The development of a survey instrument to measure the barriers to the conduct and application of research in Complementary and Alternative medicine: A Delphi Study. BMC Complementary and Alternative medicine. vol. 18, no. 1, pp. 335.