Autumn 2018
From the Director
International Impact
Local Leaders
Recent Research
Resource Renewal
Student Spotlights
Publications
From the Director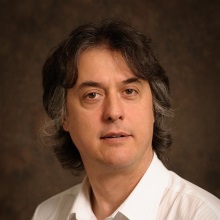 It is scary to think that 2018 is already a quarter of the way through and yet we have so much left to do. Preparing this newsletter gave me an opportunity to reflect on what the iCAHE team has achieved so far this year. It has been a busy time with a range of unique projects being undertaken.
iCAHE continues to grow – we now have four researchers working on projects in the Centre office, and 22 staff who are members of iCAHE, with numbers increasing over time. With such a diverse range of allied health disciplines covered in the iCAHE membership, the centre has a unique opportunity for collaboration across disciplines on interesting projects.
The on-line research workshops kicked off in March and are an important tool in the Centre's quest to be at the forefront of evidence implementation. These virtual classrooms are held once or twice a month and are recorded so if you can't get to it you can look at them later. For more information http://www.unisa.edu.au/Research/Sansom-Institute-for-Health-Research/Research/Allied-Health-Evidence/Services/Professional-Development-and-Training/Online-Registration-Form/
It has been a busy start of the year for our international collaborations with iCAHE senior staff involved in collaborative work in Hong Kong, Philippines and Poland. A number of these projects are steering us into new and exciting opportunities with our international collaborators, from developing virtual classroom journal clubs, with an international government department to allow iCAHE to offer our unique Journal club program to our partners overseas, through to developing clinical audit templates for clinicians to use to report their audits.
The iCAHE website remains one of the most popular suites in the School of Health Sciences with over 1000 hits a week, from all over the world. As the flagship of the centre we are gradually updating the website to ensure that the resources provided remain up to date – stay tuned. I believe that our website should be a central repository of resources to maximise the clinician's capacity to access what they need to be critical readers of the literature.
International Impact
This quarter has been particularly amazing for iCAHE and what we have been offering Allied Health clinicians. Internationally we've been living up to our name, teaching around the world to build skills in Health Economics and the development of end-user guidance documents in the Philippines, Hong Kong, and shortly, India. iCAHE has also developed a White Paper for the state of play for Allied Health research and practice internationally with contributions from more than nine countries, which grew from our 2017 Allied Health Conference in November last year. See the detailed breakdown below about our contributions to Allied Health all over the world!
Teaching and Training
iCAHE continues to make an impact with clinicians internationally and just recently, iCAHE Director Steve Milanese and iCAHE Training Arm Lead Dr Janine Dizon travelled to the Philippines in February to run workshops for doctors and allied health professionals and then in Hong Kong in March to run professional development courses for allied health professionals.
Philippines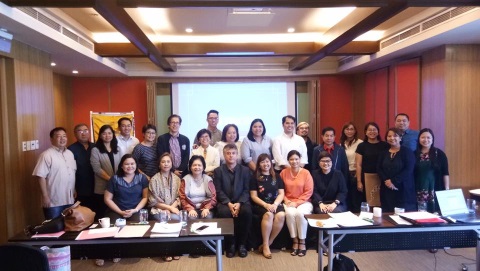 2 day workshop on Clinical Audits, Value of Care (Health Economics perspective) and Clinical Practice Guidelines training for the members of the Philippine Neurological Association in preparation for adapting and contextualising guidelines for neurologic conditions in the Philippines.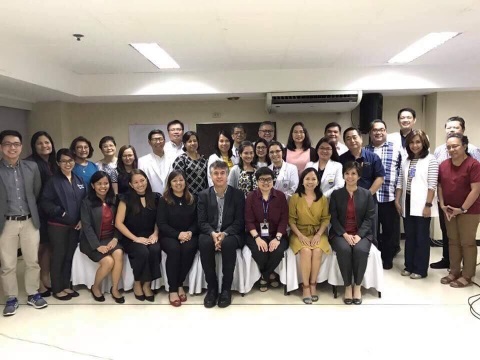 2 day workshop on Clinical Audits, Value of Care (Health Economics perspective), Clinical Practice Guidelines and Assessment/Development of End-user Guidance Documents for doctors and health services staff at St Luke's Medical Center in preparation for re-accreditation with the Joint Commission International (JOURNAL CLUBI).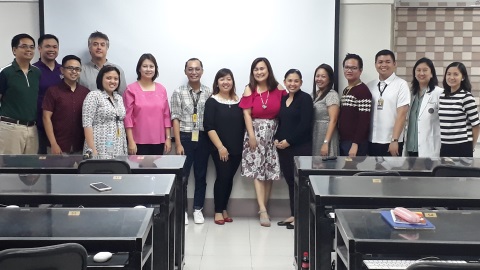 2 day workshop on Clinical Practice Guidelines and Assessment/Development of End-user Guidance Documents for academics and health professionals at University of Santo Tomas to facilitate the translation of evidence into practice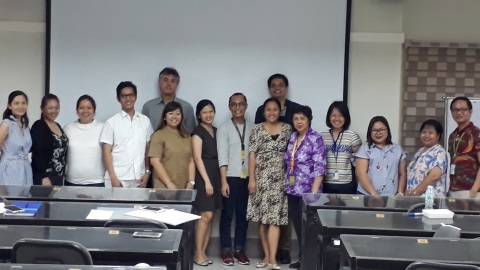 1 day workshop on Issues of Integrating Evidence in Clinical Practice among allied health professionals and nurses
Hong Kong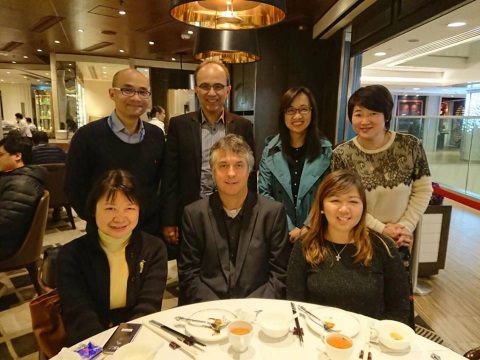 5 day workshop modules on Evidence Based Practice (Health Research Methods, Clinical Audits, Systematic Reviews and Clinical Practice Guidelines) for junior and senior allied health professionals
1 day workshop on Performance Management for senior allied health professionals and managers at the Hong Kong Hospital Authority (HKHA)
Plans for running the iCAHE journal club for the HKHA members are being discussed and it is something exciting!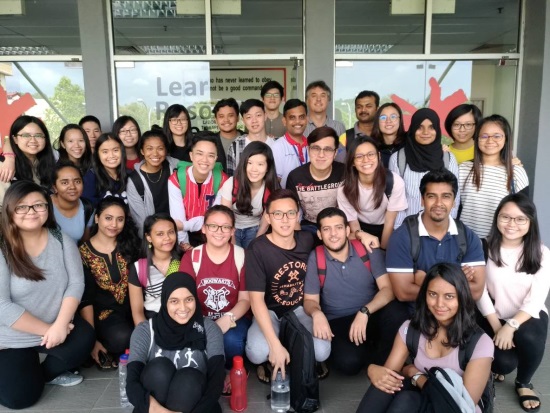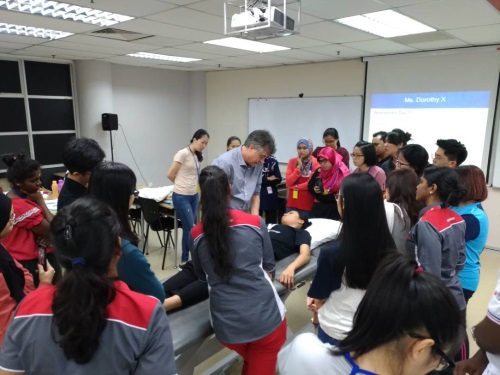 In April, Steve travelled to India to plan a series of professional development courses with Sri Ramachandra University and then headed to Malaysia to run a workshop for physiotherapists at iNTI University.
Current State of Play for Allied Health Clinicians Internationally
iCAHE is currently developing a position paper which reports the findings from a summit held at the 2nd annual International Centre for Allied Health Evidence conference in Adelaide in November 2017. Delegates, including 17 clinicians, researchers, administrators, and policy makers with an interest in allied health service delivery, from 7 countries (India, Malaysia, South Africa, Philippines, New Zealand, Australia, Hong Kong) were asked to discuss the allied health issues within their own countries in a workshop setting. Additional feedback was sort from clinician groups in Poland and the UK. The summit was opened by Dr Jacqui Lunday Johnstone OBE, Convenor of ICHPO and Founder of the International Council of Allied Health Leaders (ICAHL), who also set the agenda for discussion.
The aim of this workshop was to explore the challenges facing the promotion of allied health across each country and areas where further work is required to demonstrate impact at a country level and develop this into a position paper to be shared in partnership with the ICAHL
Conferences
iCAHE staff have also been very busy with at showcasing their research at international conferences.
Annual Philippines Academy of Rehabilitation Medicine Conference, Philippines, February 25-27
Associate Professor Steve Milanese was invited to present at the Annual Philippines Academy of Rehabilitation Medicine Conference in Manila in February. It was an honour to be invited to present at this prestigious event and Steve presented a plenary lecture on his recent research work in tendon recovery post exercise and a workshop on new advances in hamstring rehabilitation. This international conference included speakers from USA, Brazil, Russia, Italy and Japan and covered a diverse range of rehabilitation medicine topics. This conference allowed Steve to continue to strengthen the relationship iCAHE has with the Philippines with two new research projects being developed during this time with colleagues at University of Santo Tomas, Manila.
24th International day of the Disabled Peoples day conference, Poland, March 15-17
Steve Milanese was invited by Professor Sliwinski to present at the 24th International day of the Disabled Peoples day conference in Zgorzelec, Poland in March. This is the second year Steve was asked to present at this conference which attracts speakers from all around the world, with speakers from United Kingdom, South Africa, Germany, India, Qatar, Algeria, Chili, Egypt, Lebanon, Ukraine and Russia. The conference attracts Senators and Ministers of the Republic of Poland and Mayors from the surrounding areas and is an ideal venue to promote iCAHE's work. Steve presented lectures on the Australian Model of autonomic – independent Physiotherapy, the tendon recovery post-exercise and a workshop on manual therapy. This conference has evolved into a developing research collaboration between Professor Sliwinski, Vice chairman of the Polish society of Physiotherapy and Director of the institute of Physiotherapy at Jan Kochanowski university and iCAHE, with 2 papers submitted for publication in the past 12 months.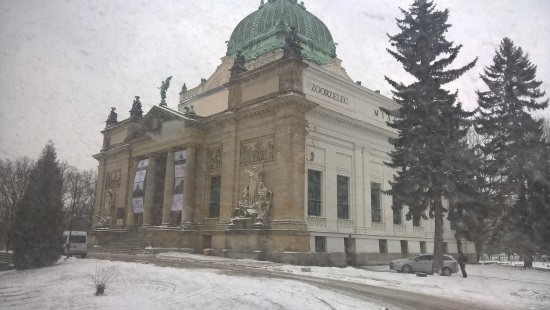 Culture House, Zgorzelec, the venue of the conference
UPCOMING CONFERENCES

Janine Dizon of iCAHE and colleagues Karen Grimmer (former iCAHE Director), Charles Wiysonge (Director, Cochrane South Africa) Quinette Louw (Stellenbosch University) and Patrick Okwen (Lead, GIN African Community) will run a pre-conference workshop entitled 'It's Time To Face And Breakdown The Barriers! A Course On Barrier Identification And Barrier Solution To Address Guideline Implementation Challenges' at the GIN 2018 conference. The whole day workshop will run on the 11th September (Tuesday) and will be held at the Clock Tower, Room 5, Principal Hotel, Manchester, UK.
Barrier identification and barrier solution are critical in ensuring that guidelines serve their purpose and that guidelines have an impact in improving clinical practice, patient outcomes and the healthcare services, which is the theme of the G-I-N 2018 Conference (purpose and impact of guidelines). Very little attention has been given to 'real context' barrier assessment and almost no attention has been given to providing 'real context' barrier solutions, thus many of the guideline implementation strategies have not been successful. In this workshop, the speakers will be addressing this gap and will be teaching innovative and practical strategies in barrier identification and barrier solutions because it is time to face the barriers. Case studies where the strategies were applied and tested will be presented during the workshop.
This course will provide participants with the knowledge and skills in assessing local context barriers and developing relevant and practical solutions to implement best practice clinical guidelines. At the end of this workshop, the participants will:
Learn and understand our innovative local context barrier identification strategy
Know and demonstrate skills in developing solutions to address the barriers in context (includes stakeholder involvement)
Registration will open soon in the GIN 2018 Conference website so watch out for the announcement in this link https://www.ginconference.net/
Local Leaders
Back home in Australia we've been working non-stop for our local clinicians and researchers – this year we're running Professional Development courses for clinicians all over the country to assist with improving the knowledge and, more importantly, implementation of best-evidence in clinical practice. The iCAHE Journal Clubs continue to flourish across the state of South Australia with the support of SA Health's Allied and Scientific Health Office, with positive feedback flowing in. See the detailed breakdown below for how you might benefit from iCAHE's new work for you!
iCAHE Professional Development Courses
This year, iCAHE will offer 30-45 minute professional development (PD) courses monthly (EBP series) and quarterly (Research Methodology series) commencing in March 2018. The Evidence Based Practice professional development courses are aimed at improving allied health professionals' knowledge, skills and attitudes in implementing best evidence to guide clinical practice using practical and local-context-relevant strategies. The Research Methodology professional development courses are aimed at assisting health professionals in developing their own local research projects to create local evidence. These courses are informed by best practice strategies in teaching Evidence Based Practice (EBP) and iCAHE's experience in teaching EBP nationally and internationally.
The PD courses are of varying levels and each topic builds on knowledge from previous topics. Level I is basic level however, participants need to have some background on EBP concepts and research designs. Level II is intermediate level as it covers application of basic knowledge. Level III is advanced level as it covers evaluation of applied knowledge.
iCAHE knows how busy clinicians are and thus have designed these PD courses to be delivered virtually. All lectures will be delivered live at the session times but also recorded so that you can access them later at a more convenient time.
The EBP series requires basic EBP knowledge and skills as it is focused on the application of the EBP in practice. A short EBP presentation will be provided in case the participants need a refresher on EBP.
The Research Methodology series requires basic knowledge of primary research designs (quantitative (i.e., experimental, observational), qualitative, mixed methods). Study design presentations will be provided in case the participants need a refresher course on research designs.
We've already held two Evidence Based Practice courses so far this year (Focusing the clinical question and searching for the best evidence; and Reading a paper: Critical appraisal and validity of the evidence) and one Research Methodology course (Collecting data on current practice as a foundation for a research project). These were well received by those who attended the live session and those who accessed the session recordings. See the feedback below!
'Interesting and informative'
'A good overview of the process of focusing the question and searching for evidence'
'Well-structured and logical presentation, resource charts - hierarchy of evidence'
'Informative'
'Virtual classroom worked well Virtual classroom a good idea'
'Love the virtual classroom- flexible and accessible'
'The webinar format is accessible even if you miss the session, and you can watch from where you are'
'Statistics have never been my strong point so it was great to have the ins and outs of the best ways to collect useful information explained'
'It was a clear and extremely valuable explanation and guide for critical appraisal'
STILL TO COME:
EBP
- 9th May: Reading a paper: What do the numbers mean
- 13th June: Interpreting and assessing applicability of the evidence in clinical practice
- 11th July: Adopting and implementing the evidence in clinical practice
- 8th August: Contextualising and implementing the evidence in clinical practice
- 12th September: Adapting and implementing the evidence in clinical practice
- 10th October: Developing practical implementation strategies
- 14th November: Assessing the impact of the evidence in clinical practice
- 19th December: Assessing the value of care: health economics in a nutshell
Research Methodology:
- 27th June: Applied statistics
- 26th September: Developing a local site research project
- 12th December: Reporting your research studies
If you would like to register for the iCAHE Professional Development Courses, please visit the iCAHE website and complete the registration form by following the link here: http://www.unisa.edu.au/Research/Sansom-Institute-for-Health-Research/Research/Allied-Health-Evidence/Services/Professional-Development-and-Training/Online-Registration-Form/
If you have any questions regarding these courses, please email your name and question to icahe@unisa.edu.au
iCAHE Journal Club
iCAHE's Journal Clubs continue to run across South Australia, with more than 34 active Journal Clubs across seven Allied Health disciplines being services by the iCAHE Journal Club team. Journal clubs are an excellent way for clinicians to address a specific problem in their practice, or to keep up to date with the latest evidence. The iCAHE Journal Club is designed to assist allied health practitioners with the incorporation of evidence-based research into everyday practice. We combine assisting journal clubs to find and appraise evidence relevant to their local context with enhancing the research skills of our clinical members so that they can feel confident engaging in evidence-based practice independently.
We recently refreshed our Journal Club approach to address more challenging issues of evidence implementation such as applicability to local context and decision-making guidance for health professionals. More importantly, we provided our Journal Clubs with more support on the following:
Guide to assessing local context applicability of the evidence
Providing a decision-making guide on how to make sense of the evidence in relation to context
Assessing the value of care given
We run regular training sessions for all iCAHE Journal Clubs, with the latest session being held in March. We made the Journal Club training more accessible to clinicians by running it via Virtual Classroom where clinicians can link in the online training and then access the recorded session at any time. We have had very positive feedback from our participants with the refreshed Journal Club approach and the online sessions.
'Very informative'
'It was a good experience for me. It was easy to follow, hear and participate as required
very informative and relevant to clinical practice'.
'I liked the discussion regarding adopt/adapt/contextualise. I feel this is a really helpful way to starting discussions within our groups'.
'Very effective way of running training. This allowed me to stay on site and therefore return to clinical work immediately following this. The chat room worked very well, and the ability to have a separate conversation with the other SPs for the practical component was great'.
'I thought the discussion at the end about context within our own workplaces was very good. The "mock Journal Club" helped to consolidate what we'd already learned'.
'It was unfortunate about sound not working so may have missed the first little bit (however great idea to record it!)'.
'It was very convenient to be able to participate in the VC. At times it was a little bit difficult to hear what was being said but overall it worked well. The discussions at the end were probably less valuable via virtual classroom however it worked as well as it could have'.
If you're interested in starting a Journal Club at your clinical practice, and you'd like to learn a bit more about the iCAHE journal clubs, you can email us on icahejournalclubs@unisa.edu.au and one of our helpful iCAHE team members will get back to you as soon as they can.
Recent Research
Here at iCAHE there is so much more happening than just the services we offer – we also do some damn good research too! After our success in 2017 completing over twenty systematic reviews for the Accident Corporation Commission (ACC) in New Zealand for low back pain interventions, we're delighted to be working with ACC New Zealand again on two new reviews: one regarding acupuncture for musculoskeletal pain, and one for hospital acquired patient infections. But that's not all we're doing – with work happening for the Department of Veterans Affairs (DVA), the Children and Family Health Services (CaFHS), and Breast Screen SA, our in-house research team is working hard! Find out a bit more about our current research projects below:
ACC New Zealand Acupuncture Review
Over the New Year, iCAHE were commissioned by the Accident Corporation Commission (ACC) in New Zealand to help develop guidance regarding the treatment of musculoskeletal conditions with acupuncture interventions. In 2011, ACC Research completed an evidence-based review of the effectiveness and safety of acupuncture treatments for musculoskeletal pain. The review summarised the evidence for the lumbar spine, neck, shoulder, knee and ankle and included studies published between 2000 and 2011. This current review aimed to provide an updated source of evidence, as well as present evidence for other body sites, including the foot, hip, wrist, and elbow. With the help of the UniSA Library (special thanks to Carole and Sarah), a systematic and rigorous search strategy was developed to locate all published and accessible research evidence for traditional Chinese acupuncture, western acupuncture, electro-acupuncture, auricular acupuncture, laser acupuncture, moxibustion (burning dried mugwort), cupping, Gua-sha scraping and traditional Chinese Tui-Na massage.
As part of the review, iCAHE focused on two primary research questions and five secondary questions:
Primary research questions
What is the clinical effectiveness of acupuncture interventions for the treatment of musculoskeletal injuries?
What is the safety of acupuncture interventions for the treatment of musculoskeletal injuries?
Secondary questions
What evidence is there for needle-based acupuncture therapies (western acupuncture, traditional Chinese, electro-acupuncture, auricular acupuncture, laser acupuncture)?
What evidence is there for other acupuncture therapies (moxibustion, cupping, Gua-Na scraping, traditional Chinese Tui-Na massage)?
What is the clinical effectiveness and safety of acupuncture interventions for specific body sites and injury types/conditions?
What is the evidence for the effectiveness of acupuncture interventions for injury subgroups or stage of recovery e.g. acute versus chronic
What evidence is there regarding the recommended length of treatment, number of treatments and duration of each individual session?
Currently, final touches are being made to the initial report on acupuncture treatment for musculoskeletal conditions of the knee, ankle and foot. At this stage, it is looking like there is low to moderate quality evidence available to make recommendations on needle-based acupuncture therapies including western, traditional Chinese and electro-acupuncture for patients with plantar heel pain, knee osteoarthritis and Achilles tendinopathy.
Let's have a sneak peek into two initial recommendations for plantar heel pain! The evidence indicates that needle-based acupuncture interventions have efficacy in reducing pain in the short term (up to 6 weeks), however, there is little evidence supporting its sustained effect over the medium and long-term and its effect on reducing QOL in the short and long term (Level C). Evidence suggests that the effectiveness of acupuncture interventions on plantar fasciitis is affected by the stage of recovery of the condition, with the evidence indicating a relationship between increased chronicity of the condition and reduced treatment outcomes (Level C).
Watch this space for further developments, as there will be plenty to come over the upcoming months.
ACC New Zealand Hospital Acquired Infection Review
Since the end of 2017, the research team at iCAHE has been busy compiling evidence related to the prevention of common hospital acquired infections (HAIs) for the Accident Compensation Corporation in New Zealand. This is a topical area with Australia's leading domestic policy think tank, The Grattan Institute, producing a report calling for greater availability of hospital complication statistics in November 2017, which was followed with a comprehensive report released in February 2018: All complications should count: using our data to make hospitals safer by Stephen Duckett and Christine Jorm.
At the time, the report gained traction in Australia's media and focused social media attention not only on how our hospitals can improve outcomes for patients, but also how tax payer dollars can be saved if we reduce preventable hospital complications. One of the most startling findings from the Duckett and Jorm report was that from 2012-2015, one in every nine people admitted to hospital in Australia developed a complication, and that figure jumped to more than one in four if the patient stayed overnight.
Our research has involved a comprehensive literature review of all available English language articles which report on one of the HAIs of interest and our research has been focused by the following practically, minded questions:
Which infection prevention measures are most likely to work?
Which measures should be prioritised?
Which measures don't work?
In an environment of increasing healthcare costs, it is of paramount importance that we, as a community, implement strategies to prevent avoidable hospital acquired infections. iCAHE is currently preparing reports on the following common HAIs:
Ventilator Acquired Pneumonia
Catheter Associated Urinary Tract Infection
Catheter Related Blood Stream infection
Multi Drug Resistant Organisms;
Surgical Site Infections and
Other Hospital Acquired Infections
A literature review on the physical and mental wellbeing benefits veterans achieve through participating in sporting activities. (Department of Veterans Affairs)
In 2018 iCAHE won a grant to synthesise the published academic literature on the physical and mental wellbeing benefits veterans achieve through participating in sporting activities, through the Department of Veterans Affairs. The research questions that will underpin this review include:
What are the physical and mental wellbeing benefits veterans achieve through participating in sporting activities?
Are there any economic or social benefits to the community from veterans participating in sporting activities?
Are any physical or mental wellbeing benefits veterans achieve through participating in sporting activities linked to the type of activity (i.e. formal structured team based, formal structured individual or informal unstructured physical activity)?
This project reflects iCAHE's collaborative approach in research and involves staff from Exercise Physiology and Physiotherapy. This project follows on from iCAHE's 2017 systematic review of all interventions for Posttraumatic Stress Disorders (PTSD) from 2009-2017 funded by the Recover Injury Research Centre, a joint initiative of the Motor Accident Insurance Commission and The University of Queensland. This report represented a major piece of work, with 80 adjunct therapies and 18 pharmacological treatments reviewed in its 450+ pages.
A Client-Centred Audit of the Women's and Children's Health Network Allied Health Assessment (CaFHS)
We are currently undertaking a review of the recently implemented Allied health Assessment Framework in which aimed to provide a standardised and evidence based assessment and care planning process, across the Wellbeing, Social Work and therapy services, each of which offers families extended support. The iCAHE project seeks to review the current framework from a client-centric perspective, reflecting iCAHE's commitment to consumer centred care and consumer engagement in research. We believe that appropriate and effective use of the Allied Health Assessment Framework involves two client groups. One client is the allied health practitioner who must complete the form as part of their clinical responsibilities, whilst the second client is the family/individual to whom the assessment framework is to be applied. Discord between the aims/expectations of either client group and the AHAF itself may result in a breakdown in the efficacy of its use.
The review process involves a mixed methods sequential exploratory methodology. Stage one involves an on-line survey of current allied health practitioners who use the framework tool and is nearing completion. Stage two will involve in-depth interviews with a range of allied health practitioners to understand the current issues. The final stages will be to explore the family's perspectives.
This review will report on the current framework through the perspective of both client groups and the iCAHE team aims to develop an innovative audit process that is both process and outcome focussed. This approach is unique and continues iCAHE's increasing international work in the area of clinical audits.
Measuring forces on the radiographers' upper limb when positioning a woman for a medio-lateral oblique mammogram. A comparison of radiographers' hand positions (Breast Screen SA)
iCAHE staff have also been involved in an interesting primary research project for BreastScreen SA. Cumulative trauma disorders of the upper limb are a common occurrence in staff involved in breast screening internationally, as it is with all sonographic staff. Associate Professor Steve Milanese, along with Bronwyn Knight, Advanced Clinical Educator at BreastScreen SA developed a simple protocol to measure the relative forces required to perform a breast screen when using the ideal and a number of non-ideal postures. No surprises but the optimal posture resulted in significantly lower relative force generation compared to the non-ideal postures, reflecting a safer procedure. The results are being prepared for presentation at the BreastScreen Australia national conference. This is the first time that we were aware of that an attempt has been made to measure these forces, and even though a technologically simple protocol was used the results were clear.
Resource Renewal
We are very excited to announce the renewal of several of iCAHE's most beloved resources, including our Critical Appraisal Library. Following from the overhaul of the iCAHE website last year, we are working to update each of our resources.
The iCAHE Critical Appraisal library has been a well utilised resource for clinicians, students, and researchers around the world since its creation in 2014. Since then, the library as been updated every few years to include new appraisal tools. We are pleased to announce that the 2018 update of the Critical Appraisal library has now been complete! Featuring several new appraisal tools and a brand-new look, in line with the new iCAHE website design, we hope that this improved version of the iCAHE Critical Appraisal Library will continue to be the valuable resource it has been in the past.
You can see the updated version of the iCAHE Critical Appraisal Library exactly where it's always been on the iCAHE website, when it goes live on Monday 23rd April, 2018.
iCAHE Critical Apprasial Tool Page
Following this, we will be moving on to updating the iCAHE Journal Club Critical Appraisal Library. As part of the Journal Clubs that are run at iCAHE, a large volume of Critical Appraisal Summaries (CA Summaries) of published literature are created. These are useful resources to all stakeholders and as such we provide a library of all summaries. This library has been in desperate need of updating in recent years, and iCAHE staff will be working hard over the next few months to bring this library up to speed with the many journal club summaries which have been generated in the last 12 months.
Be sure to keep an eye out on the iCAHE website for notices about these changes as they occur!
Student Spotlights!
iCAHE is very proud of all our students, and it's important to celebrate their achievements! This quarter iCAHE honours and PhD students have achieved amazing things.
Scott Weeks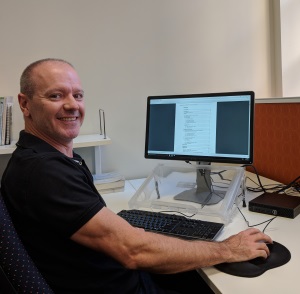 iCAHE PhD student Scott Weeks has been working incredibly hard over the last four years and will be looking at submitting his thesis this May.
See a snapshot of his hard work with his examination abstract below.
Developing foundations for robust occupational-therapy-based intervention studies to address the sensory needs of children with Autism Spectrum Disorder in Australia
Occupational therapy (OT) is one of the principal supports for the management of sensory difficulties in children with Autism Spectrum Disorder (ASD) (Hazen et al. 2014). Of these management practices, sensory-based approaches were reported as most frequently implemented by Australian OTs (Kadar, McDonald & Lentin 2012; Ashburner et al. 2014). At the beginning of this doctoral research there was a paucity of high quality research available to demonstrate the effectiveness of sensory-based interventions and urgent calls for robust testing were made (e.g., Lang et al. 2012; Case-Smith et al. 2014).
The initial aim of this PhD study was to conduct a randomised controlled trial (RCT) to test the effectiveness of community-based OT interventions for sensory difficulties in children with ASD. However, as this study was conceptualized, uncertainties were identified regarding criteria required for a robust RCT. A key issue was the tension between RCT requirements in an ideal setting (efficacy) and pragmatic conduct of community-based research (effectiveness). Consequently, this thesis opens with a description of the evolving and unpredictable contexts that influenced decision-making for this research and the challenges encountered when designing an effectiveness RCT. In addressing these barriers, an audit of clinical practice was proposed to better understand these challenges.
The first stage of audit preparation was to operationalise key intervention audit variables for sensory difficulties in children with ASD, to develop an a priori coding plan for the audit instrument. A scoping review was conducted to determine how other researchers had operationalised the same key audit variables and to address the lack of clarity around sensory-based intervention definitions. The second stage was a process in health service delivery mapping to generate an up-to-date and reliable sampling frame (n=33 eligible organisations) and calculate a sample size for the proposed targeted clinical record audit. A framework was developed that can be updated for future clinical audits.
A retrospective clinical record audit was conducted to evaluate whether the operationalised audit items could be populated from a pilot sample (n=10) of OT clinical records. The results showed that data extraction could not be completed for any of the clinical records due to high levels of confirmation bias, missing data, illegible handwriting, and non-uniform use of diagrams. An expert advisory panel of community OTs were convened to inform on the validity of the audit items and whether the issues experienced in the pilot audit would be replicated across multiple organisations. There was strong support to pursue an audit, however to be conducted as a self-audit to avoid confirmation bias.
The final study was a retrospective clinical record audit to determine the feasibility of implementing an OT self-audit using clinical record documentation to inform a future community-based RCT. The operationalised audit items were placed into a questionnaire using survey design. OTs (n=33) completed 37 questionnaires to audit their clinical records. The results showed a high completion rate to answer the questionnaire (95.5%), however a lower completion rate for content required to inform a RCT (79.5%). Participants provided feedback on face validity, content validity, and clinical utility of the audit questionnaire. This research program concluded with a validated set of audit questions (long form) and shorter permutations to address narrower targeted aims. Guidance is provided for academic investigators, OT organisations (self-auditors), and policy makers to develop and implement clinical audits of OT interventions for sensory difficulties in children with ASD, in an Australian context, and in alignment with current funding schemes.
Alvin Atlas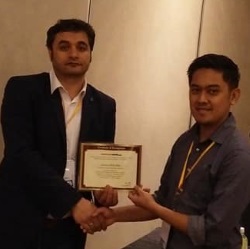 Alvin Atlas, iCAHE research associate/biostatistician and PhD candidate, attended the 10th Asia Pacific Global Summit on Healthcare in Singapore last 12 – 14 March 2018. He was awarded as one of the best poster presentation for his paper 'Sources of information used by patients prior to orthopaedic elective surgery: A scoping review". His supervisors are Assoc. Prof. Steve Milanese, Professor Karen Grimmer. Dr. Sarah Barras and Dr. Jacqueline Stephens.
We are very proud of Alvin and his achievements. See his excellent poster below!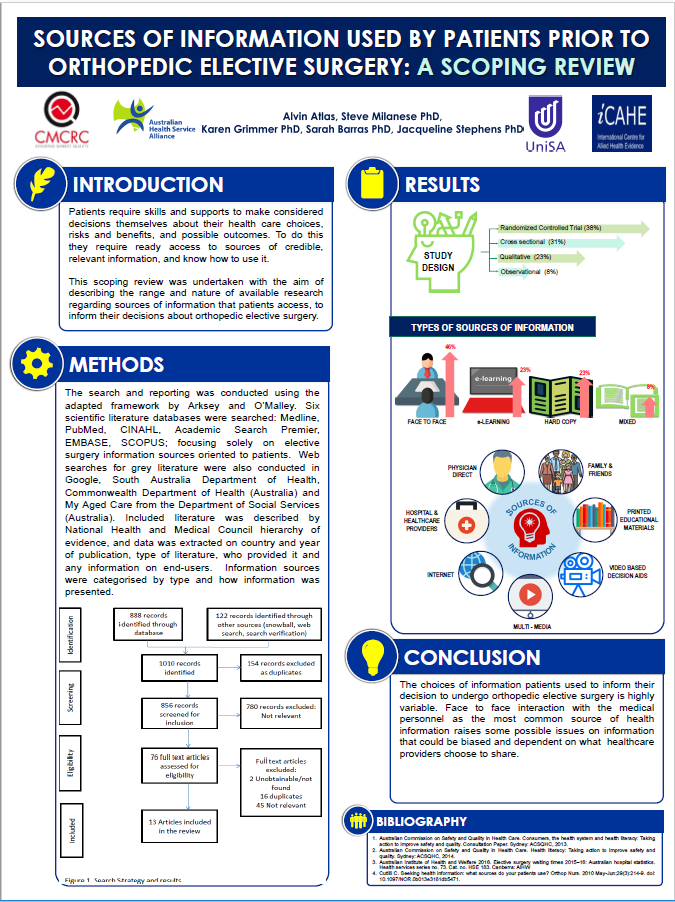 Nancy McPharlin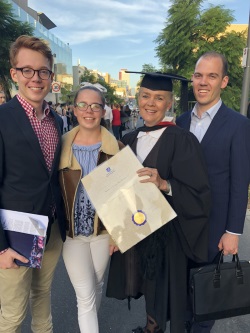 iCAHE is also very proud of the work produced by our Honours students! We're excited to feature the work of iCAHE Honours Student, Nancy McParlin, who graduated this week!
The Role of Occupational Therapy in Neonatal Intensive Care Units in Australia: A survey
Nancy's Honours project investigated the role of occupational therapy in neonatal intensive care units (NICU) in Australia via a survey of therapists currently working in this field. The project had 2 phases. Phase 1 was a systematic scoping review of literature on the topic of occupational therapy in NICU. Phase 2 was the development of an online survey which was informed by the scoping review. The survey was sent to 30 occupational therapists in Australian NICUs. Survey questions covered areas of occupational therapy including, organizational information, assessments and interventions utilized in NICU, description of the current role, infant follow-up, education required for NICU practice, and other aspects of the role including research, committees, and administrative tasks. The survey findings describe the role of occupational therapy in NICU in Australia as being in an evolutionary phase, involving expansion and development. The need for evidence based guidelines for practice for the Australian context was considered essential and would assist with advocacy, role recognition, and education. Scoping review literature supported these findings. The findings are now being prepared for journal publication.
Holly Bowen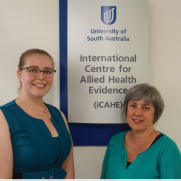 We are also very proud of iCAHE student and staff member Holly Bowen has been awarded a three-year PhD scholarship funded by The Road Home and supported by a University of South Australia Post-Graduate Scholarship to conduct Australian-first research into the role of art therapy for Defence and Emergency Services personnel experiencing Post-Traumatic Stress symptoms. She will be supervised by senior iCAHE researcher Dr Kobie Boshoff, ARENA researchers, Dr Jocelyn Kernot and Dr Amy Baker, and Road Home General Manager, Ms Karen May.
To begin her PhD, Holly will conduct an audit of service providers around Australia to assess the availability of art therapy as a treatment before hosting in-depth interviews with existing art therapy patients and their social networks. Following this, she'll recruit up to 30 veterans and emergency service personnel who have been affected by Post-Traumatic Stress and haven't tried art therapy before.
You can read about her upcoming research in the Road Home Newsletter below:
https://www.theroadhome.com.au/wp-content/uploads/2018/03/TRH-Newsletter-Edition-1-2018-WEB-FINAL.pdf
We're also pleased to announce that Holly was also awarded a Commonwealth Scholarship Program for South Australia totalling $17,500 to support her PhD working with South Australian Emergency Services and Defence personnel.
Holly has been invited to partake in the Q&A panel that will be running as part of the Road Home ANZAC Commemorative Cocktail evening on April 27th2018. If you are interested in discussing her research with her or would like to support the amazing work done by Road Home and our Veterans, tickets to the event are still available below.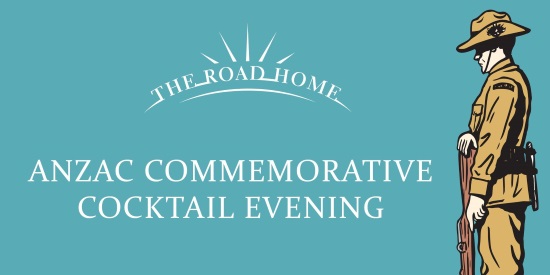 Save the Date – ANZAC Commemorative Cocktail Evening
Please join us for a night of ceremony, entertainment and reflection for The Road Home's annual ANZAC Commemorative Cocktail Evening.
When: Friday 27 April 2018
Where: The Sanctuary, Adelaide Zoo, Plane Tree Drive
Time: 6:30pm – 10:00pm
Cocktail attire
Through your support of this event, we can continue to provide much needed support, understanding and medical research into the health and wellbeing of our veterans, emergency service personnel and their families across Australia.
We look forward to joining together, paying tribute and reflecting on those who put their lives on the line to fight for our freedom.
If you have any questions, please email events@theroadhome.com.au or phone (08) 7002 0880.
Publications
The following are publications which have been published by iCAHE members in the last quarter.
Morris J, Twizeyemariya A, Grimmer K. What is the current evidence of the impact on quality of life whilst waiting for management/treatment of orthopaedic/musculoskeletal complaints? A systematic scoping review. Quality of Life Research. 2018 Apr 2:1-6.
Dars S, Uden H, Banwell HA, Kumar S. The effectiveness of non-surgical intervention (Foot Orthoses) for paediatric flexible pes planus: A systematic review: Update. PloS one. 2018 Feb 16;13(2):e0193060.
Mine K, Nakayama T, Milanese S, Grimmer K. Effects of Kinesio tape on pain, muscle strength and functional performance: a systematic review of Japanese language literature. Physical Therapy Reviews. 2018 Apr 5:1-8.
Dizon JM, Grimmer KA, Machingaidze S, Louw QA, Parker H. South African primary health care allied health clinical practice guidelines: the big picture. BMC health services research. 2018 Dec;18(1):48.
Thompson K, O'Dwyer L, Bowen H, Smith B. One Dog, but Which Dog? How Researchers Guide Participants to Select Dogs in Surveys of Human–Dog Relationships. Anthrozoös. 2018 Mar 4;31(2):195-210.