Autumn 2017
From the Director
The refreshment of iCAHE has been an exciting process. It has now completed with a new director and a clearer direction. The process has allowed researchers in the School of Health Science to reflect on how they do their best research, and to align themselves with others with similar interests and ideals, in order to produce high quality research outputs that build their track records and benefit University of South Australia. iCAHE research is now firmly focused on putting best available evidence into practice, to measure healthcare impact in the best possible manner, and better understand the contextual barriers to evidence uptake.
Notable events have been:
An innovative weekend teaching program in Malaysia at INTI University with adjunct iCAHE researcher Narasimman Swaminathan, on clinical guideline writing and implementation. This was conducted by Janine Dizon and Karen Grimmer.
Completion of a successful 10 day teaching program for front line allied health clinicians and managers working for the Hong Kong Hospital Authority, on updates in health research methods and biostatistics; conducting, evaluating and implementing evidence syntheses; and health economics and service costing. Karen Grimmer and Janine Dizon presented the training program for the Advanced Institute of Allied Health Studies. iCAHE has a 20 year history of regularly providing training for allied health clinicians and managers in Hong Kong, which is linked to career progression, continuing professional development and higher degree acquisition. Dr Asterie Twizeyemariya was 'channelled' during the health economics presentations and workshops, from her home in Canberra. Thanks Asterie for providing this support from 'remote'. Karen's tiny blind 10 year old Chihuahua/ Silky Terrier/ fruit bat cross dog featured in a practical presentation of a health economic evaluation of owning a dog (Health Economics in a Nutmeg)
Steve Milanese was invited by the Polish Society of Physiotherapy Specialists and Polish Manual Therapy Association to present a workshop and a series of lectures on Manual Therapy at the 23rd International Disabled People's Day conference in Zgorzelec, Poland on the 23rd -25th of March 2017.
Steve was also invited to present a workshop and the keynote speech at the International Physiotherapy conference 'Physio-con-2017' at Nitte University in Mangalore, India from January 26th to 28th 2017. The workshop presented the use of Ergonomics in Manual therapy
The imminent completion of a contract with NZ Accident Compensation Commission to undertake 20 systematic reviews on different forms of Interventional Pain Management. This review has undertaken an exhaustive review of the evidence related to a wide range of interventional pain management techniques. This project was great team effort, and whilst challenging at times has refined the methodological team into a well-oiled 'evidence synthesising machine'. The project also confirmed the benefit of our decision to collaborate with the UniSA library team, whose brilliant efforts have ensured our evidence synthesis quality remains one of the best in Australia. Thanks to Carole and her team!!!!!
Ongoing support for the Chief Allied Health Officer, Catherine Turnbull, and her staff, in the Allied and Scientific Office in the Dept of Health SA, regarding evidence implementation for important allied health clinical and service delivery questions. iCAHE produced the evidence synthesis underpinning the Dept of Health decision to implement 7-day allied health services for rehabilitation. Asterie, Ryan Causby and the iCAHE methods team produced an innovative report on the (unbelievable) magnitude of costs which could be saved if people with diabetes were referred each year for best practice podiatry care relevant to their diabetic foot disease risk
Upcoming iCAHE activities are the launch of the revised Outcomes Calculator (at last) on June 13th, and the iCAHE Conference 6-9th November. Enquiries about these events should be directed to Holly Bowen (holly.bowen@unisa.edu.au). For more information about these events please visit the Actions in Allied Health section of our newsletter.
Currently visiting iCAHE are Dr Bebet Gonzalez-Suarez (PhD alumni, UniSA) and her rehabilitation resident Rochelle Angelica A. Saratan, MD. They are conducting research with Kerry Thoirs and Steve Milanese into tendon activity, and working with Janine Dizon and Karen Grimmer on clinical practice guideline contextualization. Bebet and Janine led the work internationally on contextualization and adaptation of clinical practice guidelines for lower to middle income countries. Anyone interested in hearing about this work please contact Dr Janine Dizon (Janine.Dizon@unisa.edu.au). For more information about Babet and her visit, please see below in our 'What's new in iCAHE' section.
The iCAHE offices are a hub of activity with new research assistants, honours and PhD students moving in. Anyone wanting to join iCAHE to share in the regular training opportunities are very welcome. Please contact Dr Janine Dizon for more details.
Dr Steven Milanese will be taking over from Professor Karen Grimmer as the director of the centre effective as of May 2017. This serves as Karen's final Director's report. Below, Steve honours her time as iCAHE centre Director with his first Directors Report.
A Special Farewell
I would like to take this opportunity to recognise and thank Karen for her incredible work as inaugural iCAHE director. She has single handedly lead the centre from its humble beginnings as a small self-funded research group, (the Centre for Physiotherapy Research) over 20 years ago, to its position now as a leading allied health specialist secondary evidence production centre, recognised for its work nationally, and internationally.
Her tireless work has led to iCAHE being a regular provider of secondary evidence and evidence-informed policy advice to government organizations and universities in Australia, Hong Kong, the Philippines, South Africa and New Zealand. Her work in promoting the allied health profession internationally has seen Karen recognised as Professor Extraordinaire (adjunct professor) at Stellenbosch University, Cape Town, South Africa, honorary professor at University of Santo Tomas, Manila and adjunct faculty at Nova Southeast University, Florida. She regularly consults to the Hong Kong Hospital Authority on allied health evidence and quality practice.
It is hard to believe that she has only been in academia at University of South Australia for 22 years, having been a self-employed physiotherapist in practice for 15 years prior. Over this time she has authored and co- authored 311 papers averaging over 14 peer reviewed papers a year. Karen was the first physiotherapist in Australia to earn a PhD in epidemiology and biostatistics (Menzies Institute, Tasmania).
I feel honoured to have worked with Karen for over the past 20 years throughout the various versions of the Centre. Her work ethic, her willingness to mentor and develop new staff, and seek new opportunities and challenges for the Centre has always been an inspiration to me. I know I can speak for the whole of the current iCAHE team, Janine, Holly, Ashley, Heath, Asterie, Emily, and Emile in thanking Karen for her selfless work.
Luckily, Karen will remain part of the iCAHE team in an adjunct role, so we will continue to benefit from her knowledge and experience for years to come. We don't say goodbye to our fearless leader, but rather good luck and come back soon!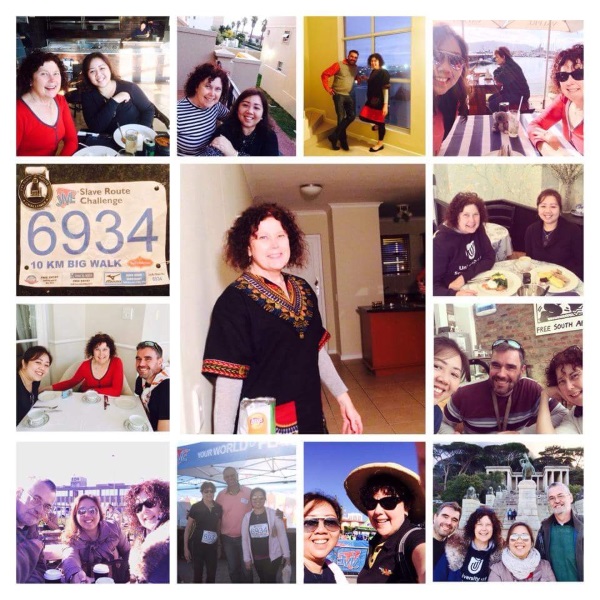 iCAHE Training Arm
Training arm updates
Dr Janine Dizon has finalised training courses for iCAHE in health research methods, biostatistics, evidence-based practice, quality improvement and health economics for continuing professional development. A Professional Certificate that offers a range of study options is in its final stages of accreditation, and will be offered mid-year.
Karen and Janine teaching in Malaysia and Hong Kong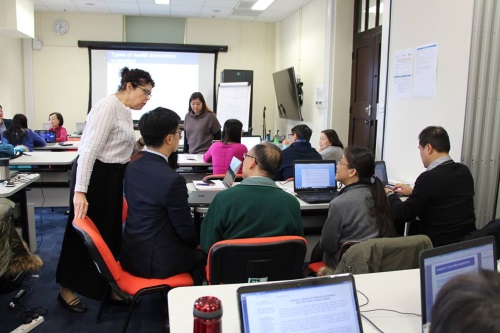 Professor Karen Grimmer and Dr Janine Dizon teaching in Hong Kong
Prof Karen Grimmer and Dr Janine Dizon recently visited in Kuala Lumpur, Malaysia (March 3-6, 2017) and Hong Kong (March 6 – 15, 2017 ) to conduct iCAHE training courses for undergraduate health science students and health professionals. A two day course on Clinical Practice Guidelines was conducted at the INTI International University, organised by Prof Narasimman Swaminathan (adjunct to iCAHE) which was attended by physiotherapy academics and clinicians. A whole day session on Evidence Based Practice was delivered to undergraduate physiotherapy students at INTI.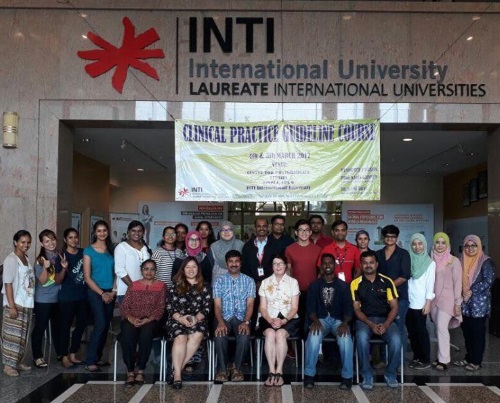 A group photo with Professor Karen Grimmer (third right), Professor Narasimman Swaminathan (third left), and Dr Janine Dizon (second left).
An Evidence Based Practice series consisting of Evidence Based Practice, Health Research Methods and Performance Management modules were delivered to allied health professionals from the Hong Kong Hospital Authority. The training courses were well attended and extremely valued by the attendees, especially because the courses are up-to-date and tailored to their needs and context. iCAHE has been running training courses for Hong Kong for 10 years now and it has been a productive relationship.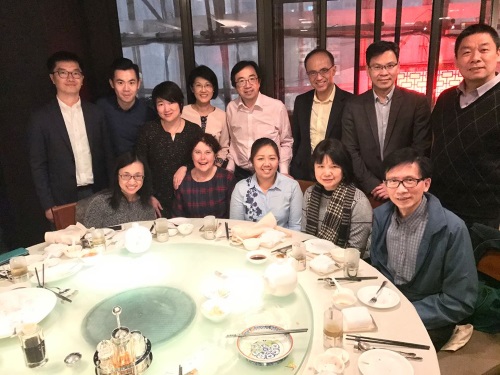 Dinner with the Hong Kong Hospital Authority group.
Refreshed iCAHE Journal Club
iCAHE has refreshed it's journal club by focusing on context to implement the evidence and a one day training was conducted last March 21, 2017 at the University of South Australia. JC visits are also scheduled to further support the JC members in terms of:
Guiding clinicians to assess local context applicability of the evidence

Providing a decision-making guide on how to make sense of the evidence in relation to context

Assessing the value of care given
Actions in Allied Health
2017 iCAHE Conference
Planning and progress for the 2017 iCAHE conference is well underway, with several major updates occurring. With a focus on putting evidence into practice for Allied Health, this conference will host presentations on the current state of play for allied health evidence globally and locally, and what barriers may exist for translating evidence into allied health practice. Presentations are welcomed from all allied health disciplines.
EARLY BIRD REGISTRATIONS NOW OPEN! We are pleased to announce that Early Bird Registrations for the 2017 iCAHE Allied Health Conference has now opened! Early Bird registration allows you to secure a place at the iCAHE 2017 conference at a discounted rate, before standard registrations open.
KEYNOTE SPEAKER – Professor Quinette Louw: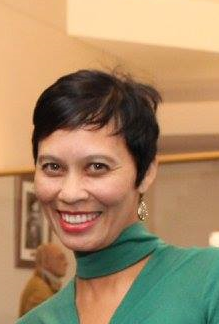 We are pleased to announce Professor Quinette Louw as a keynote speaker for our 2017 Allied Health Conference. With a background in evidence-based healthcare, musculoskeletal health, and utilising the scientific and clinical evidence to promote health and improve human functionality within a trans-disciplinary context, Professor Louw will be a welcomed presenter at our conference. Read more about her experience and expertise here. Professor Louw's presentation will focus on the global challenges facing allied health. We look forward to having her in 2017.
Pre-conference workshops**: Two pre-conference workshops on Monday 6th November
GRADE Training by JBI: Interested in learning more about the GRADE approach for developing Systematic Reviews or Clinical Guidelines? The GRADE approach reflects 'best practice' regarding clinical guideline development and has been endorsed by organisations across the globe. We are pleased to announce that the Joanna Briggs Institute will be offering a half-day GRADE training workshop on Monday, November 6th
Writing for Publication! Keynote Speaker Professor Louw will also be hosting a pre-conference writing workshop, co-hosted by Professor Karen Grimmer of the University of South Australia. This workshop will provide students and early career researchers with guidance on writing for publication, followed by a hands-on writing retreat which will offer one-on-one writing advice for works in progress
**Places limited; registration for workshops to open in September; conditions apply.
Call for Abstracts STILL OPEN!
Abstracts close on JUNE 2ND 2017. Late submissions will not be considered. Abstracts will be peer reviewed according to relevance to the conference themes, originality of the work, specific results described, and potential impact. Please prepare abstracts carefully and describe accomplishments specifically.
If you are interested in receiving updates regarding this event, please contact icahe@unisa.edu.au to be registered for our 2017 Conference Mailing list.
Professional Certificate in Consumer Engagement
The Professional Certificate has sought to develop students' understanding of the philosophies, frameworks, and research approaches that underpin consumer engagement strategies within Australian healthcare. Following several weeks of online modules, the student group attended a two-day intensive workshop that brought together consumers advocates, consumer representatives, and healthcare researchers to showcase and discuss health consumer engagement activities occurring within South Australia. Amongst these special guests were Kathy Mickan from the Health Consumers Alliance of South Australia Inc, Julie Marker from Cancer Voices SA, Mark Loughhead from UniSA, Alex Bird from Drug and Alcohol Services South Australia, and Diana Voss from the Southern Adelaide Local Health Network. The student group is now tasked with applying these learnings into practice based upon challenges they themselves face as consumer representatives. This will continue into semester two as they seek to use best-practice principles and the latest research evidence to improve consumer representation and voice within their workplace. Heath Pillen is managing this course for iCAHE and can be contacted on health.pillen@unisa.edu.au with any enquiries.
Outcomes Calculator Product Launch
On the 13th of June, iCAHE will be holding a private launch event for the newest version of their Outcomes Calculator. This morning tea event will involve presentations on the history of the Outcomes Calculator by its creator, Professor Karen Grimmer, details of its new development and software updates by programmer, Mr David Webb, and the future direction of the program by centre director, Dr Steve Milanese.
This event will feature the first sneak previews of the updated calculator for beta testing alongside copies of the new Outcomes Calculator Manual which boasts new outcome measures, Ready Reckoner scoring across all outcome measures to assist with recommendations, and compiles all existing measures into a neatly bound package.
This private event will be access by invitation only, but the Outcomes Calculator will be publicly available as of June 14th.
What's New in iCAHE
Conference Presentations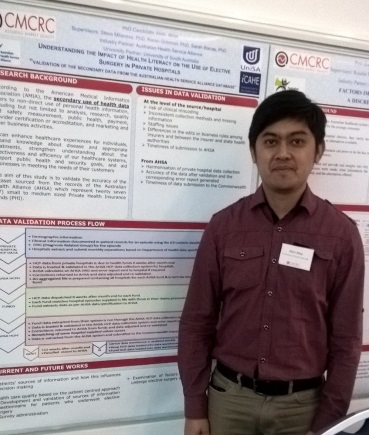 Mr. Alvin Atlas presented work from his PhD project for the Capital Markets Cooperative Research Centre (CMCRC) in Sydney on the 17th and 18th of May this year. His research into the understanding the impact of health literacy on the use of elective surgery in private hospitals will help inform future policy decision for elective surgery. Well done Alvin!
Dr Asterie Twizeyemariya is presenting an oral paper at the 12th Allied Health Conference in Sydney in August: Economic modelling of best practice evidenced podiatry care for the diabetic foot: Impact on South Australian healthcare budget. This paper reports on the cutting edge work that iCAHE and ASHO have done in examining the economic benefits to South Australia of ensuring best practice referral and podiatric care for people suffering from diabetes.
Guests of iCAHE
This quarter iCAHE has been privileged to be visited by Dr Consuelo B. Gonzalez-Suarez, or Babet as she is known around the office, from the University of Santo Tomas in the Philippines. Bebet is an adjunct of iCAHE who will be visiting us from May 22nd to June 3rd with her resident Rochelle Angelica A. Saratan, MD. Bebet obtained her Bachelor in Science in Physical Therapy and Medical Degree in the University of Santo Tomas, Manila, Philippines. She finished her Doctoral degree in Health Sciences in the University of South Australia.
Presently she is the Research Supervisor of the Centre for Health Research and Movement Science of the College of Rehabilitation Sciences and Chief Program Officer of the Research Centre for Health Sciences of the Faculty of Medicine And Surgery of the University of Santo Tomas.
She was the former chair of the Clinical Practice Guideline committee of the Philippine Academy of Rehabilitation Medicine which formulated contextualized clinical practice guidelines for stroke rehabilitation, low back pain, shoulder pain, neck pain and hip pain.
Bebet's research interests, aside from clinical practice guideline development, are obesity in childhood and emerging adults; and the use of ultrasound in neuromuscular conditions.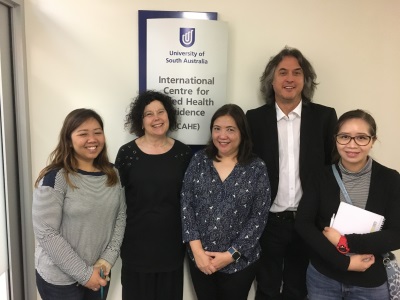 From Left to Right: Dr Janine Dizon, Professor Karen Grimmer, Dr Consuelo B. Gonzalez-Suarez, Dr Steven Milanese, and Dr Rochelle Angelica A. Saratan.
Resources for You
Outcomes Calculator Update
We are very excited to announce that the updated iCAHE Outcomes Calculator that has been under construction to meet the requirements of new computer operating systems is finally complete! We are now undergoing testing to ensure that the calculator will run at full efficiency for all users, new and old. The calculator will be ready for re-release by June 13th 2017. We will be holding a private launch event to celebrate and showcase the new and improved calculator (details above).
The launch will coincide with the distribution of a survey to determine how the Calculator might be improved in future versions to better meet user needs and remain up to date with the rapidly changing technological and informational environment in which healthcare systems operate. We have also worked hard to ensure that a revised manual of outcome measures will also be released at the same time.
If you have any comments regarding the Outcomes Calculator, please contact iCAHE at icahe@unisa.edu.au.
iCAHE Website
In the past few months there have been a few staff changes at iCAHE, which has been reflected by changes to our website. Other minor updates have also been made. You can see these changes on the website homepage which can be accessed here: http://www.unisa.edu.au/Research/Sansom-Institute-for-Health-Research/Research/Allied-Health-Evidence/
iCAHE is now on Twitter!
iCAHE has officially joined the 'twittersphere'! You can find us @iCAHEUniSA or tweet us at this handle. We will be updating our followers on all the changes and updates within iCAHE, our research outputs, and any research output which catches our interest!
Follow us today for regular updates on iCAHE's work.
Research Spotlight
Researcher in focus: Mr Paul Reid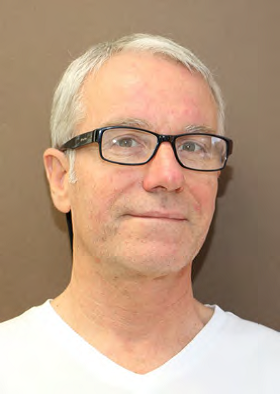 Paul came to iCAHE in 2016 after completing a degree in Medical Radiation Science. He has recently submitted his Masters by research thesis, 'Experimental investigation of in-vitro cancer stem cells in head and neck cancer cell lines following X-ray irradiation'. This work looked at the radiobiology of cancer cells in the laboratory to examine behavioural differences among cancer cells within tumours. Cancer stem cells were identified by cell markers and investigated for their radio responsiveness. Paul is hoping to continue work in this area through a PhD. This includes investigating radiobiological differences in head and neck cancers by human papilloma virus (HPV) status and modelling for individualised treatment planning.
Publications
Louw Q., Dizon J., Grimmer K., McCaul M., Kredo T., Young T. 2017. Building capacity for clinical practice guideline development and implementation. South African Medical Journal.
Abstract not available
Price K., Grimmer K., and Foot J. 2016. Is the Australian 75+ Health Assessment person-centred? A qualitative descriptive study of older people's perceptions. Australian Health Review.
Jacob J., Boshoff K., Stanley R., Stewart H., and Wiles L. 2017. Interprofessional collaboration within teams comprised of health and other professionals: a systematic review of measurement tools and their psychometric properties. Internet Journal of Allied Health Sciences and Practice, 15(2), p.8.
Stewart H., Boshoff K. and Weeks S., 2017. Parental Adherence to a Research Protocol to Investigate the Effect of the Wilbarger Therapressure ProgramTM: A Qualitative Study. The Open Journal of Occupational Therapy, 5(1), p.6.
West M., Boshoff K. and Stewart H., 2016. A qualitative exploration of the characteristics and practices of interdisciplinary collaboration. South African Journal of Occupational Therapy, 46(3), pp.27-34.