Our People
Dr Helen Banwell (Founding member), B AppSc (Pod), MHSc (Pod), PhD

Helen works in academic and clinical positions, teaching paediatric theory and practice to podiatry students and working with both adults and children privately. Helen's research focuses primarily around investigations of flat feet, determining when, why and how we should measure, classify or intervene in people with this common foot type. You can read more about Helen's teaching and research here. When not at work, Helen is kept busy with her active 10-year-old daughter (Sophie), husband (Shane) and two cute but predominantly useless dogs (Milly and Lola).
Ms Hayley Uden (Founding member),
B Pod, MHSc (Pod), Certified Paediatric Podiatrist APodC
Hayley works in both a clinical and academic setting, mainly focused within paediatrics. Hayley has been working at UniSA for 10 years, in which time she has progressively furthered her research within the paediatrics area. Hayley has recently had some work breaks whilst creating three little humans. When Hayley is not at work Hayley is happiest spending time with her human babies, fur babies and trying to sometimes have a social life outside of the home.
Dr Margarita D Tsiros, PhD, BHlthSci(Hons), BPhys, GradCertResMeth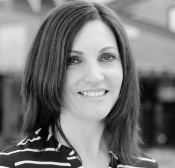 Margarita is a Senior Lecturer in Physiotherapy (Paediatrics) and coordinates the Physiotherapy and Podiatry with Honours Programs. She is passionate about the health and well-being of children, and this common thread drives her research, teaching and engagement activities. You can read more about Margarita's award-winning research here. When not working, Margarita enjoys getting out and about with her husband and two children.
Dr Cylie Williams (Adjunct Lecturer), BApSc (Pod) MHlthSc (HealthEd&Prom), PhD
Cylie works as a researcher and podiatrist in Victoria. She has diverse research interests and loves to collaborate with podiatrists across Australia and the UK. Her research interests are varied from trying to understand why some kids walk on their toes when there is no medical reason, understanding the impact of toddler's shoes in walking and using evidence to guide how podiatrists treat children's foot and leg problems. You can read more about Cylie's research here. Cylie's non-work life consists of communicating with her family in meme's, trying to convince her neurotic dog that the out isn't scary, whilst avoiding the cat attacking her for not filling his bowl.
You can connect with Cylie here:
Twitter: https://twitter.com/CyliePaedspod
Facebook: https://www.facebook.com/cyliepaedspod/
Dr. Sophie Lefmann, B. Physio (Hons), PhD
Sophie enjoys teaching and research in paediatric fields. She is involved in the clinical education of physiotherapy students and more recently several podiatry students. Her latest research supervision interests have been in the use of robotic technology for children's rehabilitation, including the lower and upper limb. You can read more about Sophie here. When not at work, Sophie enjoys spending time with her family and making travel plans.
Dr Ryan Causby,
B App Sc (Pod), M Pod, PhD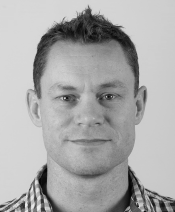 Ryan is the Program Director for Podiatry, a researcher and clinician with interests in biomechanics, motor control and musculoskeletal disorders. He has previously worked in rural and urban settings (from the Royal Adelaide and Queen Elizabeth hospitals to Ceduna and Roxby Downs). He is currently researching across several foot related areas (which you can read about here), including paediatric flat foot and being a team member of the Paediatric Foot Population Study (PFPS). When not at work, Ryan is a keen trail runner and is kept busy with his active social life.
Dr Rolf Scharfbillig, B App Sc (Pod), Grad Dip (Pod), PhD

Rolf is a podiatrist who lectures in podiatric biomechanics at UniSA. Rolf also works privately in a general practice with a special interest in adolescent foot and lower leg disorders. Rolf is currently completing a study looking at Calcaneal apophysitis disease and altering the treatment paradigm used for its treatment. When not working, Rolf is invariably running after two adolescent kids.
Ms Nicole Marshall, B Pod, BHSc (Div Honours)
Nikki currently divides her time between public outpatient paediatric clinics within SA Health, private practice and is a clinical tutor and lecturer at UniSA. She has a high clinical load in the area of paediatrics and has recently undertaken postgraduate research with a focus on metatarsus adductus. When not at work Nikki enjoys spending time up the river with her family and friends and doting on her fur child 'Hugo'.
Ms Sindhrani Dars, B Pod (Honours)

Sindhrani is a recent podiatry graduate from University of South Australia and a recipient of JR Pickering award for excellent performance in clinical biomechanics. Sindhrani was awarded an honours degree and has published two research papers on the use of foot orthoses for children with flexible pes planus. She is currently employed in private practice and is keen to enhance her clinical knowledge in all fields of podiatry, particularly high risk, paediatrics and biomechanics. Her plan is to continue her contribution towards clinically relevant research in podiatry practice. When not working hard, Sindhrani is kept very busy with her three young daughters