Workshop on 'Robotics and New Digital Skills: European and Australasian Dialogues'
June 15 2018
---
Summary of the Workshop
A Multidisciplinary Interactive Workshop organized under the EU Jean Monnet Erasmus+ Project "Digital Technologies, Transformations and Skills: Robotics and EU Perceptions" (D3REU) was held in Munich on the 2nd and 3rd of May 2018. The D3REU grant is led by Professor Anthony Elliott and is administered by the Hawke EU Centre. The 'Robotics and New Digital Skills' Munich workshop was managed by the Technical University of Munich, Roskilde University in Denmark and Nürtingen-Geislingen University in Germany. The workshop focussed on the question of how to respond to the current rise of the robotics revolution and what recalibrations are needed to our understanding of digital skills in order to both promote economic growth, as well as ensure social cohesion is maintained.
Munich was an important site for this workshop as it is one of the foremost information and communication technologies locations in Europe. The Munich workshop brought together local, regional, national, European and Australasian academics (including early career researchers and higher degree research students), along with European and regional industry stakeholders, local authorities, policy analysts, organised civil society actors and wider publics.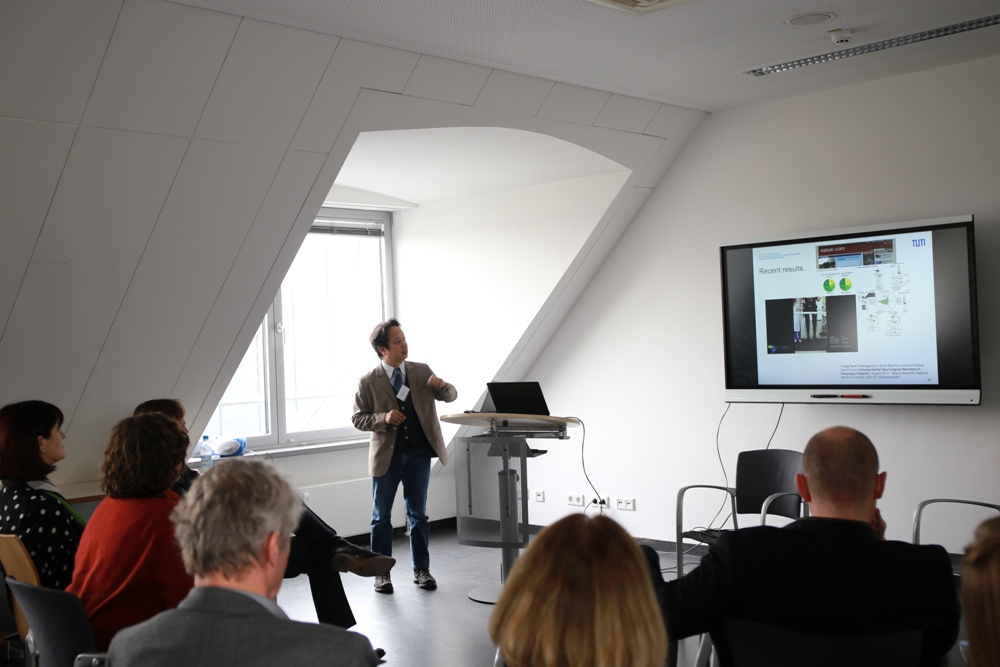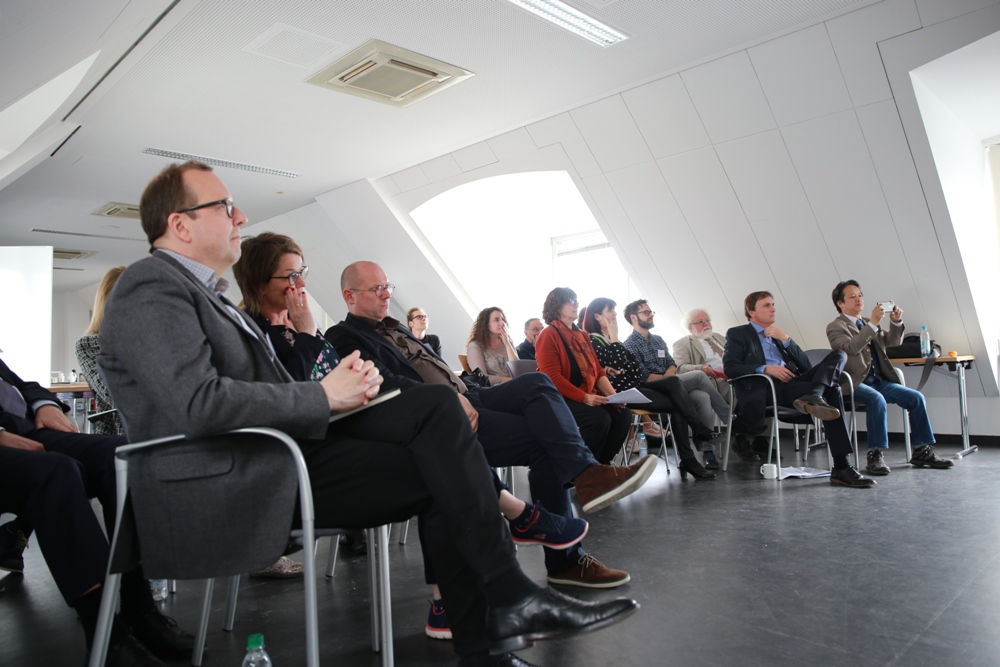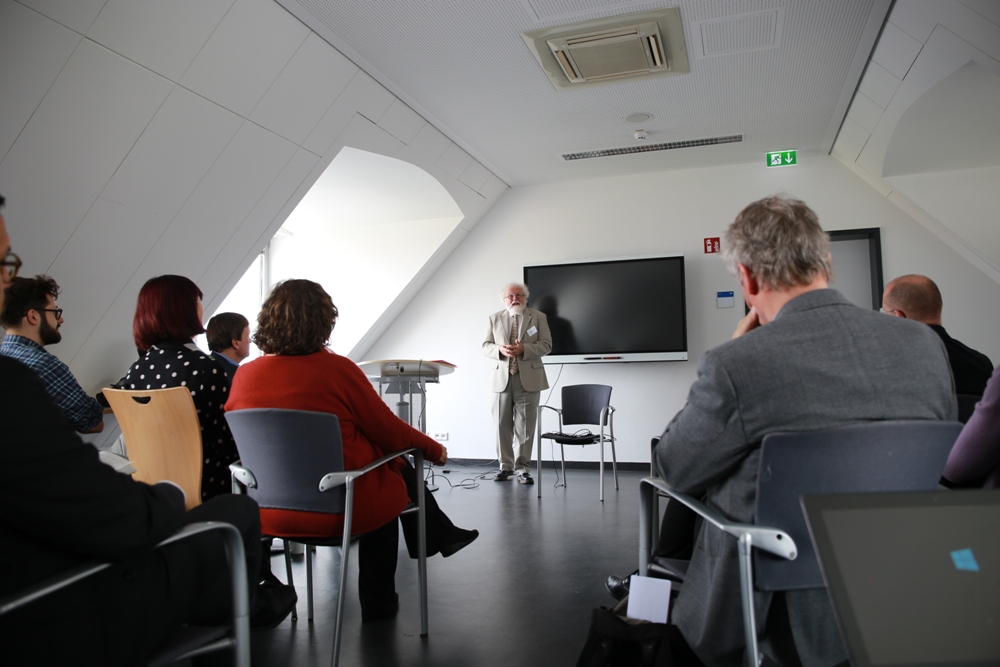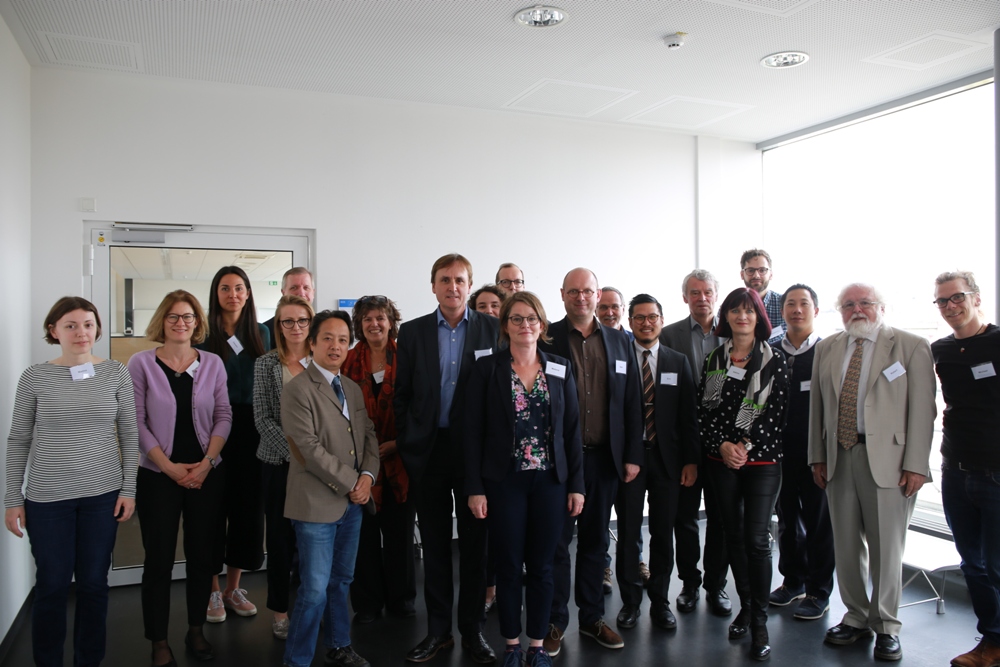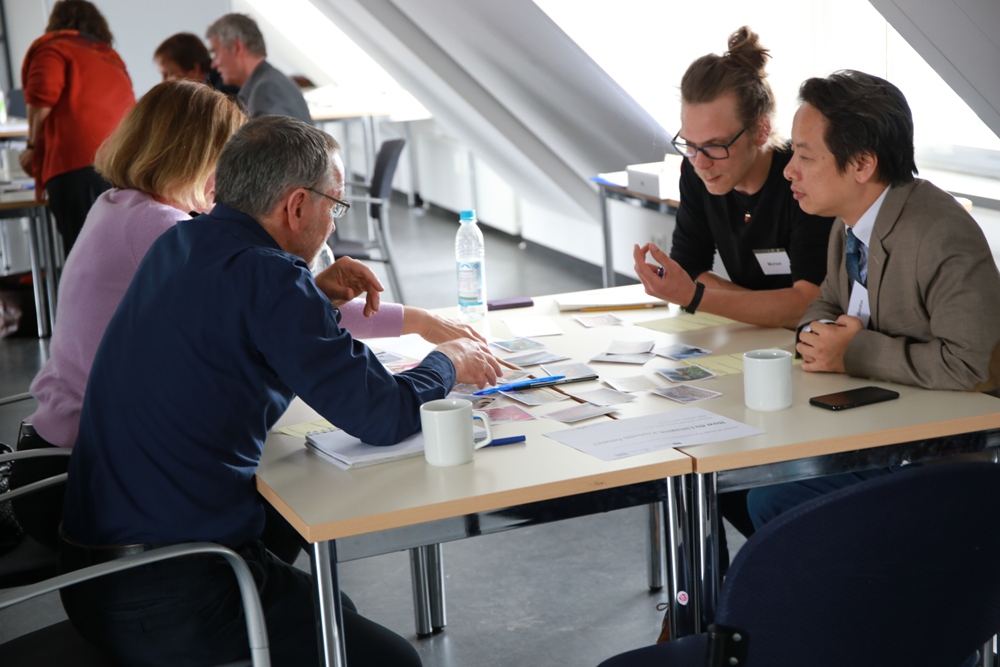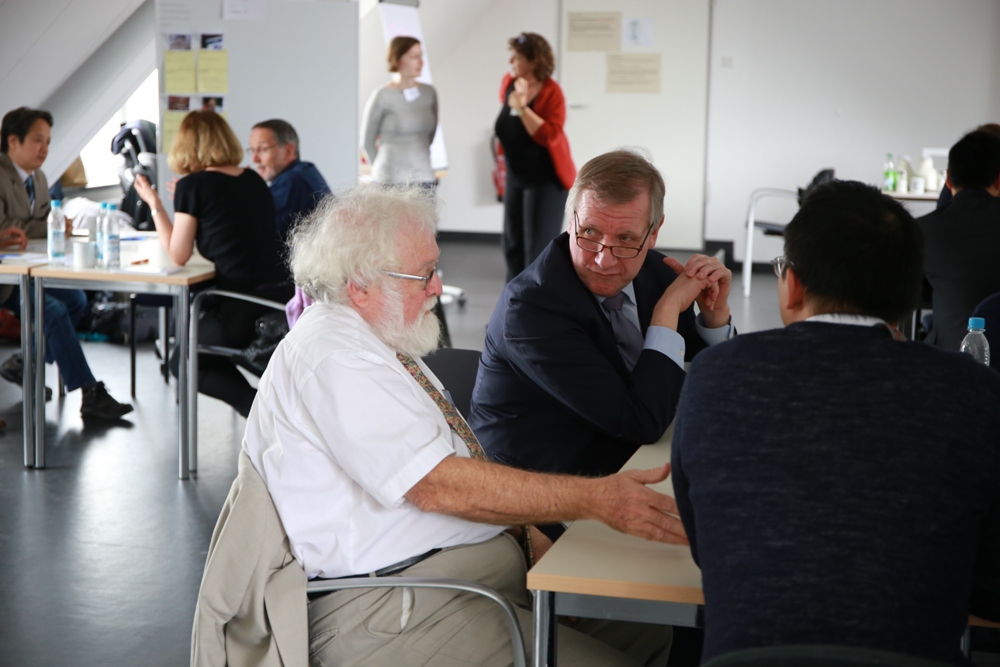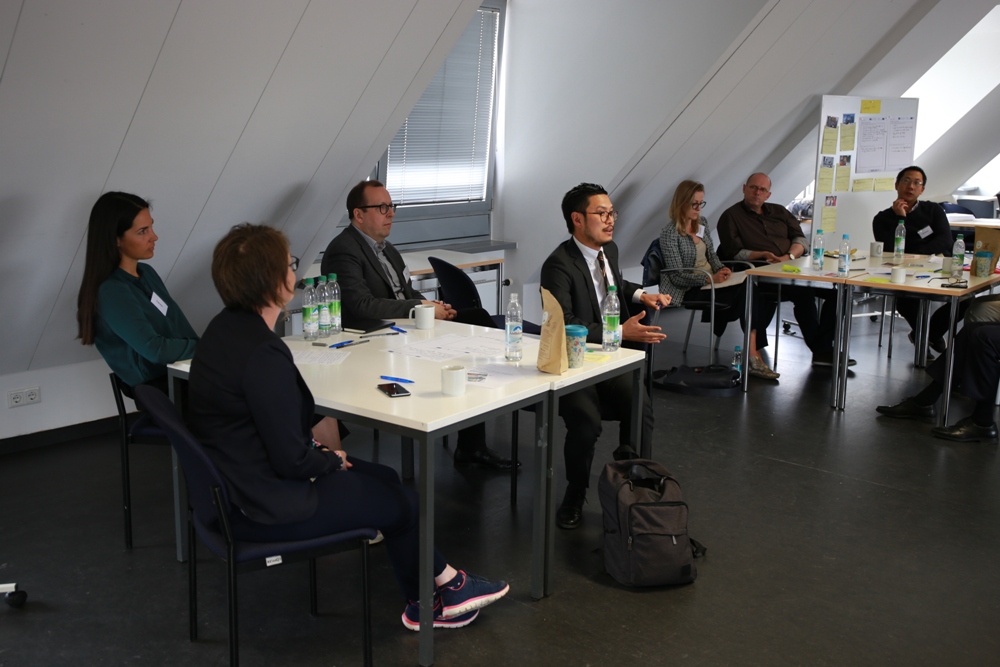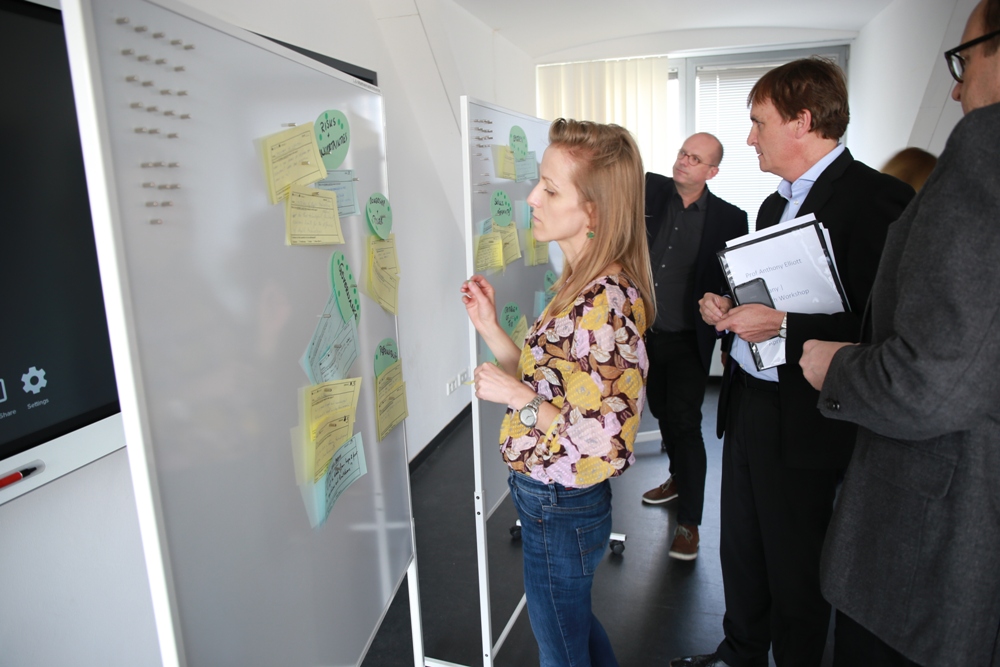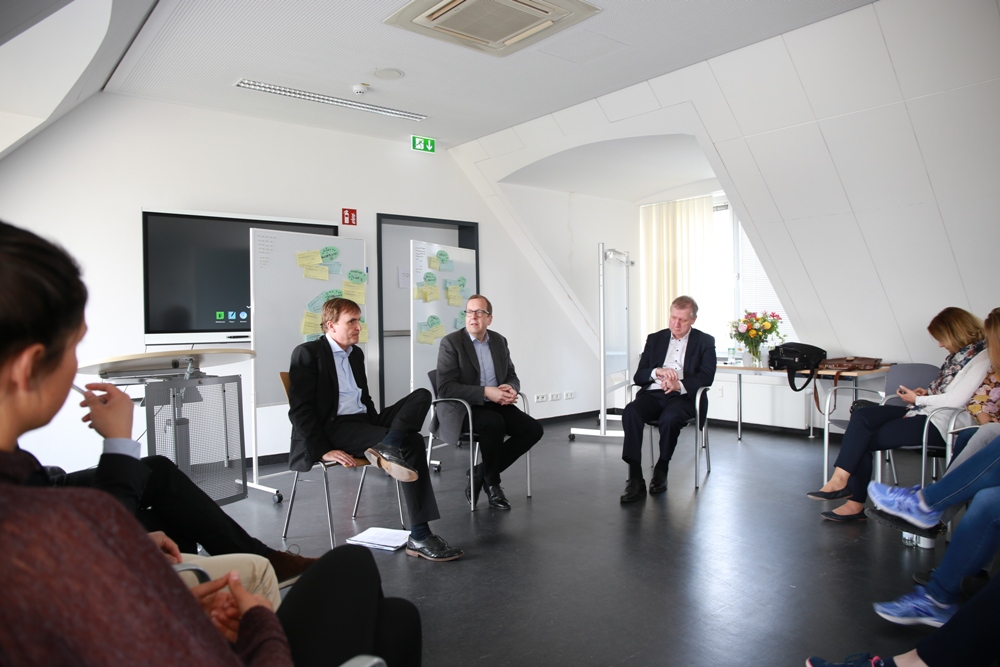 Project Leaders
Professor Anthony Elliott - University of South Australia Hawke EU Centre Executive Director
Professor Anthony Elliott was appointed Executive Director of the Hawke EU Centre in 2015. He is also Dean of External Engagement and Research Professor of Sociology at the University of South Australia. He holds a PhD in Sociology and a BA (Hons). He is currently Global Professor (Visiting) of Sociology at Keio University, Japan and Visiting Professor of Sociology at University College Dublin, Ireland. His research has focused on European social theory, and, in recent years, the transformed relationship between globalisation and identity. Internationally acclaimed for his research on identity studies, he has developed an original account of how globalisation and the mobility revolution are transforming the contemporary world. His research also concerns the social impacts of digital technologies, robotics and artificial intelligence, and the consequences of social acceleration across the EU. He is also the author and editor of about 40 books.
Dr Ross Boyd - University of South Australia
Ross Boyd is a Research Associate in the External relations and Strategic Projects portfolio at the University of South Australia. He is currently working on both an ARC funded project exploring the social dimensions of robotics and AI, and a Toyota Foundation funded project researching socially assistive robotics in aged care. His research interests span the fields of social and cultural theory, economic sociology and the sociology of education. He is currently collaborating with Professor Robert Holton on the development of an economic sociological approach to the challenges of intelligent and social machines.
---
Workshop Convenors
Professor Sven Kesselring - Nuertingen-Geislingen University, Germany
Sven Kesselring is professor in 'Automotive Management: Sustainable Mobilities' at Nuertingen Geislingen University, Germany, and visiting professor at Aalborg University, Denmark. He co-edits the new journal Applied Mobilities. Sven studied sociology, political science and psychology and holds a PhD in sociology and a doctoral degree. He was research fellow at Hans Böckler Foundation, Erich Becker Foundation (Fraport) and the German Research Association. He is the director of the Cosmobilities Network and vice-president of the International Association for the History of Transport, Traffic and Mobility (T2M). From 1999 to 2006 he was member of the reflexive modernisation research centre in Munich. His research focuses on mobilities theory, social change and reflexive modernization, corporate mobilities regimes, urban sociology, aeromobilities, and future research.
Professor Malene Freudendal-Pedersen - Roskilde University, Denmark
Malene Freudendal-Pedersen is Associate Professor in Sustainable Mobilities at Roskilde University, Denmark, where she also serves as the head of the PhD program Society, Space and Technology. She has an interdisciplinary background linking sociology, geography, urban planning and the sociology of technology which she for many years have used to investigate everyday life praxis's of mobilities and its significance for (future) cities. She is the co-manager of the international Cosmobilities Network, co-editor of the journal 'Applied Mobilities' and the Cosmobilities book series at Routledge. She is the (co)author of several books and papers including The three volume Networked Urban Mobilities (2017) and Mobility in Daily life - Between Freedom and Unfreedom (2009).
Professor Sabine Maasen - MCTS, Technical University Munich, Germany
Sabine Maasen is a Professor in Sociology of Science (Friedrich Schiedel Endowed Chair of Sociology of Science) at the Technical University of Munich (TUM) and the director of the Munich Center of Technology in Society (MCTS). She studied sociology, linguistics and psychology, and she holds a doctoral degree and a habilitation in sociology. After working as a scientific assistant at the Center for Interdisciplinary Research of the University of Bielefeld, she was responsible, for the coordination of the work area "Cognition and Action" at the Max Planck Institute for Psychological Research in Munich. From 2001 to 2013, she was appointed to the professorship for science research and sociology of science at the University of Basel. Her research focuses on interdisciplinary techno-sciences, discourse analysis, sociology of science and knowledge science management.
---
Workshop Programme
DAY 1

12.00 ‑ 13.00

Lunch and arrival

13.00 ‑ 13.30

Welcome, opening and introduction to the workshop

Welcome by the workshop organizers (Prof. Sven Kesselring - NGU, Ass. Prof. Malene Freudendal-Pedersen - NGU/RUC)

Welcome by Prof. Sabine Maasen (TUM School of Education) and the workshop facilitator, Ursula Caser (MCTS)

Introduction to the workshop goals and the project D3REU by Prof. Anthony Elliott (UniSA, Adelaide)

13.30 ‑ 13.45

Input 1: From inventiveness to ingenuity for life ‑ how robotics and automatization touches upon people's lives.

Prof. Gordon Cheng, TUM

13.45 ‑ 14.00

Input 2: Industry and work 4.0 ‑ utopia or dystopia?

Prof. Hartmut Hirsch-Kreinsen, TU Dortmund

14.00 ‑ 15.15

Breakout groups

15.15 ‑ 15.45

Coffee break

15.45 ‑ 16.45

Presentation of results (by the groups) + general discussion

16.45 ‑ 17.00

Summary of day 1 and outlook on day 2

19.00

Workshop dinner at Vivadi Rustico
DAY 2

9.00 ‑ 9.15

Arrival and welcome coffee

9.15 ‑ 9.30

Welcome, opening, resume of day 1 and introduction to the goals of day 2

9.30 ‑ 9.45

Input 3: Industry 4.0: Speculative Rhetoric or Social Transformation

Prof. Robert Holton, UniSA

9.45 ‑ 10.00

Input 4: Robotics and Jobs: Where We Stand

Prof. Anthony Elliott, UniSA

10.00 ‑ 11.00

Breakout groups (incorporated coffee break)

11.00 ‑ 12.00

Presentation of results (by the groups) and general discussion

12.00 ‑ 12.30

Merge of the results of day 1 and day 2

12.30 ‑ 13.00

Wrapping up, outlook and closure: Advancing Robotics and New Digital Skills at the Helsinki Workshop 2019

Ralf Blomqvist, Bo-Magnus Salenius and Prof. Anthony Elliott

13.00 ‑ 14.00

Lunch and farewell