CCAMEU LAUNCH WORKSHOP: Challenges of EU Automated mobility Systems: Integrating Theoretical Perspectives Workshop
April 03 2019
Details
Date: 13 May 2019
Location: Green City AG, Zirkus-Krone-Straße 10, Orange Bar, 5th floor
Summary of the Workshop
The first CCAMEU Workshop 'Challenges of EU Automated mobility Systems: Integrating Theoretical Perspectives' Workshop, addresses the grand theoretical challenges of conceptualizing automated mobilities in modern societies. Social theory as well as the perspectives of practitioners will be the focus of the workshop presentations and discussions. The first part of the workshop opens up perspectives from science and technology studies, individualization theory, the new mobilities paradigm and action theories (new individualisms, reinvention, experimentation). The speakers address the theoretical challenges of systems of automated mobility inaugurated through artificial intelligence, advanced robotics, accelerating automation, big data, machine learning, and the Internet of Things.
Keynote presentations will be delivered by Network Directors Anthony Elliott, Malene Freudendal-Pedersen and Sven Kesselring. Later in the day, the focus will shift from theory to practice aiming for putting both perspectives into balance and identify the urging questions for societies, business, ecology and civil society. Presentations will be delivered on the latest developments in automated mobility from industry leaders, scientists and practitioners.
Workshop Partners
The 'Challenges of EU Automated Mobility Systems: Integrating Theoretical Perspectives Workshop' is hosted by the University of Nürtingen-Geislingen (HfWU), Germany. The workshop is part of the launch suite of activities for the Cooperative, Connected and Automated Mobilities Jean Monnet Network (CCAMEU), which is co-funded by a European Union ERASMUS+ Grant and the University of South Australia. Other Network Partners include Aalborg University, Denmark; University of Canterbury, New Zealand; Tartu University, Estonia and Keio University, Japan.
---
Program
MONDAY 13 MAY 2019
9.00 – 9.30 - REGISTRATION
Green City AG, Zirkus-Krone-Straße 10, Orange Bar, 5th floor
9.30 – 10.00 - SESSION 1: CCAMEU UPDATES AND PROGRESS – REPORT BY EXECUTIVE COMMITTEE
Prof. Anthony Elliott – Welcome and summary of the CCAMEU Network
Prof. Sven Kesselring – Introduction to the workshop
10.00 – 10.45 - SESSION 2: SOCIAL-THEORETICAL ASPECTS OF THE CCAMEU NETWORK
Prof. Anthony Elliott, Adelaide (Australia): "No-One Driving: Dwelling in the Age of Automated Mobilities"
10.45 – 11.00 - COFFEE-TEA-BREAK
11.00 – 12.15 - SESSION 2 CONTINUED
Prof. Malene Freudendal-Pedersen, Aalborg (Denmark): "Implications of Automated and Connected Mobility Systems for Smart Cities and Urban Planning"
Prof. Sven Kesselring, Geislingen (Germany): "Cultural and Structural Changes in the System of Automobility"
12.15 – 13.00 - LUNCH
Practitioners and Business representatives are welcome to join
13.00 – 14.00 - SESSION 3: KEYNOTE PRESENTATION
Anders Eugensson, Former Director of Governmental Affairs, Volvo: "Mobility of Tomorrow and Autonomous Vehicles"
14.00 – 14.30 - SHORT BREAK
14.30 – 16.00 - SESSION 4: PRESENTATIONS BY PRACTITIONERS AND CIVIL SOCIETY REPRESENTATIVES
Input 1: Adela Spulber, City Relations/Business Development Manager (Autonomous Services), Daimler:"The Daimler Vision for Autonomous Mobility Services"
Input 2: (TBC)
Input 3: Prof. Malte Ackermann, Institute for Automotive Industry, formerly moovel, NGU: "Implications of Automated Mobility systems for MaaS"
Input 4. Felix Kybart, MAN (TBC), "Automated Mobility Systems and Cargo Mobilities"
Discussion
16.00 – 16.15 - AFTERNOON BREAK
16.15 – 16.45 - CONCLUDING SESSION
Workshop summary & outlook
16.45 – 17.00 - BOOK PRESENTATION
Prof. Elliott, UniSA, Australia: The Culture of AI: Everyday Life and the digital Revolution
19.00 - 21.00 - WORKSHOP DINNER
Nymphenburger Hof Restaurant, Nymphenburger Str. 24
---
Keynote Speakers
No-One Driving: Dwelling in the Age of Automated Mobilities
Professor Anthony Elliott
University of South Australia, Australia
Abctract
The British artist John Foxx raised the spectre of "no-one driving" in his Ballard-inspired, 1980 classic Metamatic. This presentation elaborates on the conjecture that automated mobilities are one of the defining characteristics of the digital revolution, with radical consequences for both sociotechnical systems and lifestyle change. The argument I develop is that the advent of AI, accelerating automation and automated mobilities makes new conceptual and methodological demands on mobilities research. Introducing the emergent contours of what I have termed "mobilities 3.0", I outline several key aspects of complex automated systems, with particular reference to the transformative impacts of AI, advanced robotics and accelerating automation. Finally, I analyse what it is that people might do when there is "no-one driving", raising the crucial issue of our dwellingness within automated systems.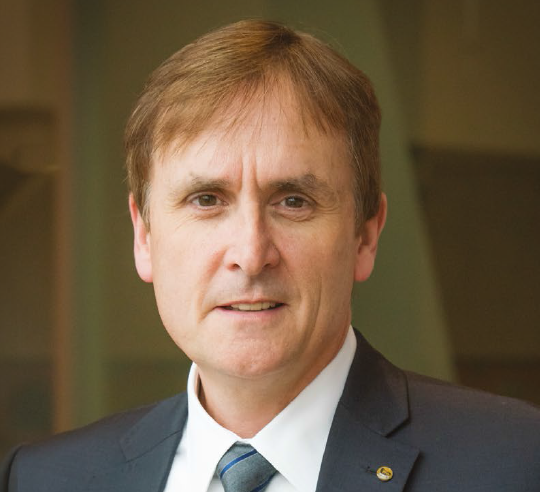 Professor Anthony Elliott - Executive Director: Hawke EU Centre Jean Monnet Centre of Excellence Internationally acclaimed for his research on identity studies, he has developed an original account of how globalisation and the mobility revolution are transforming the contemporary world. His research concerns key academic and policy debates about the global digital economy; identity politics; the social impacts of digital technologies, robotics and artificial intelligence; the mobilisation of societies, and the consequences of social acceleration across the EU. As the author and editor of some 40 books – which have been translated into over a dozen languages – Professor Elliott is pre-eminently qualified to lead the Hawke EU Centre in the investigation of the escalating mobility of people – both freely chosen and enforced movement – from all around the world.Professor Anthony Elliott was appointed Executive Director of the Hawke EU Centre in 2015. He is also Dean of External Engagement and Research Professor of Sociology at the University of South Australia. Professor Elliott holds a PhD in Sociology from Cambridge University and a BA (Hons) from the University of Melbourne. Professor Elliott is currently Global Professor (Visiting) of Sociology at Keio University, Japan and Visiting Professor of Sociology at University College Dublin, Ireland. He is a Fellow of the Academy of the Social Sciences in Australia, a Fellow of the Cambridge Commonwealth Trust, and a member of King's College, Cambridge. His research has focused on European social theory, and, in recent years, the transformed relationship between globalisation and identity.
---
Cultural and structural changes in the system of automobility
Professor Sven Kesselring
Nürtingen-Geislingen University, Germany
Abstract: TBC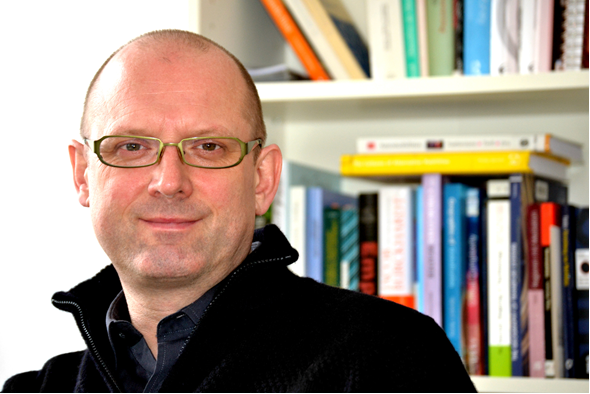 Sven Kesselring is professor in 'Automotive Management: Sustainable Mobilities' at Nuertingen Geislingen University, Germany, and visiting professor at Aalborg University, Denmark. He co-edits the new journal Applied Mobilities. Sven studied sociology, political science and psychology and holds a PhD in sociology and a doctoral degree. He was research fellow at Hans Böckler Foundation, Erich Becker Foundation (Fraport) and the German Research Association. He is the director of the Cosmobilities Network and vice-president of the International Association for the History of Transport, Traffic and Mobility (T2M). From 1999 to 2006 he was member of the reflexive modernisation research centre in Munich. His research focuses on mobilities theory, social change and reflexive modernization, corporate mobilities regimes, urban sociology, aeromobilities, and future research.
---
Implications of Automated and Connected Mobility Systems for Smart Cities and Urban Planning
Professor Malene Freudendal-Pedersen
Aaalborg University, Denmark
Abstract: TBC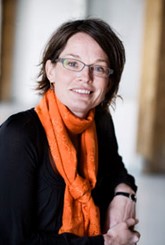 Malene Freudendal-Pedersen is Professor in Urban Planning and Sustainable Mobilities at Aalborg University, Denmark. She has an interdisciplinary background linking sociology, geography, urban planning and the sociology of technology which she for many years have used to investigate everyday life praxis's of mobilities and its significance for (future) cities. She is the co-manager of the international Cosmobilities Network, co-editor of the journal 'Applied Mobilities' and the Cosmobilities book series at Routledge. She is the (co)author of several books and papers including The three volume Networked Urban Mobilities
---
Mobility of Tomorrow and Autonomous Vehicles
Anders Eugensson
Director of Governmental Affairs, Volvo
Abstract: TBC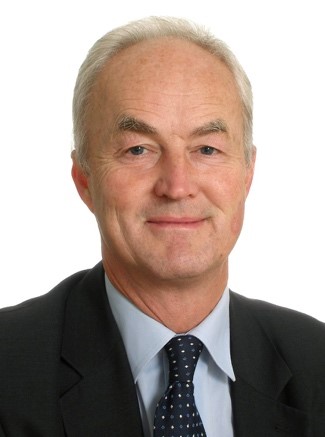 Anders Eugensson received his Master Degree in Civil Engineering from Chalmers University of Technology, Sweden and Imperial College, London, England in 1978. He joined Volvo in 1984 and between 1984 and 1987 was part of the team that worked on the structural crashworthiness design of the Volvo 850. In 1998 he joined the Volvo Safety Centre working on strategic issues as well as interacting with governments and policymakers. Since the beginning of 2003 he is the Director of Governmental Affairs within Volvo Car Corporation. In this role he is part of the cross-functional team responsible for defining the long-term Volvo Cars safety strategies. In 2013 he received the National Highway Traffic Safety Administration's US Government Special Award of Appreciation.
---
The Daimler Vision for Autonomous Mobility Services
Adela Spulber
City Relations/Business Development Manager (Autonomous Services), Daimler, Mobility Services, Germany
Abstract
The arrival of autonomous mobility services will be the opportunity to address crucial pain points in urban transportation. In this period of great change, Daimler is perfectly positioned to develop autonomous services leveraging its vehicle portfolio, from cars and vans to buses. Daimler seeks to deploy autonomous services that will seamlessly integrate in existing ecosystems to improve mobility and safety, reduce GHG emissions and urban parking demand, with the first real-world pilot service starting this year in San Jose, California.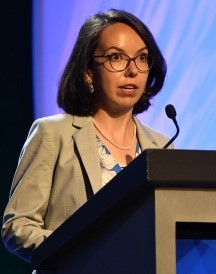 Adela Spulber is the City Relations/Business Development Manager at Daimler Mobility Services. In this role, she focuses on fostering relationships with cities and other public agencies to prepare the deployment of autonomous mobility services.
Adela previously conducted research on shared mobility, autonomous and connected vehicles, and smart cities as a transportation analyst at the Center for Automotive Research (Ann Arbor, USA). Adela was also a project coordinator at the Cross-border Operational Mission (Paris, France), where her focus areas included cross-border economic development and public transit. Adela received a master's degree in Regional and Urban Planning and a bachelor's degree in Political Sciences and European Affairs from Sciences Po Paris in France. She is fluent in several languages, including English, French, Italian, and Spanish.
---
Implications of Automated Mobility systems for MaaS
Professor Malte Ackermann,
Professor for Mobility-as-a-Service (automotive management), Nürtingen-Geislingen University, Germany

Abstract: TBC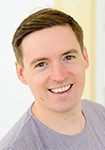 Malte Ackermann studied management at Siegen, Newcastle and Marburg. He was Research, Associate and Ph.D. in Innovation & Technology Management at Philipps-University Marburg and Research Fellow at Asian Institute of Technology and San-Diego State University. He worked as a start-up Consultant, co-founder Media Agency and Product Owner at a Software Start-up. He was employed as Project Manager and Global Strategy at car2go/moovel - Market Development at Daimler Financial Services AG. Since September 2018 he is Professor at Nürtingen-Geislingen University, Germany
---
Participants
Prof. Malte Ackermann - Nürtingen-Geislingen University (HfWU)
Dr. Benedikt Maier - Nürtingen-Geislingen University (HfWU)
Ralf Blomqvist - LearningMiles
Prof. Anthony Elliott - UniSA
Anders Eugensson - Ex Volvo, SE
Dr. Eva Fraedrich - MOIA; Volkswagen
Prof. Malene Freudendal-Pedersen - University of Aalborg
Tomas Haeger - Main Dialog, Sweden
Dr. Eric Hsu - UniSA
Prof. Sven Kesselring - Nürtingen-Geislingen University (HfWU)
Michael Moegele - Technical University of Munich
Veronika Moses - University of Tartu
Bo-Magnus Salenius - LearningMiles
Caroline Schönewolf - BMW, Germany
Eriketti Servou - Nürtingen-Geislingen University (HfWU)
Adela Spulber - Daimler Mobility Services, Germany
Dr. Chelsea - Tschoerner-Budde Ministry of Transport of Land Hessen
Dr. David Tyfield - Lancaster University
Dr. Dennis Zuev - Nürtingen-Geislingen University (HfWU)
---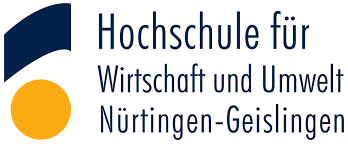 "No-One Driving: Dwelling in the Age of Automated Mobilities"