AI and Digital Skills - Adelaide Conference
July 23 - 24 July 2019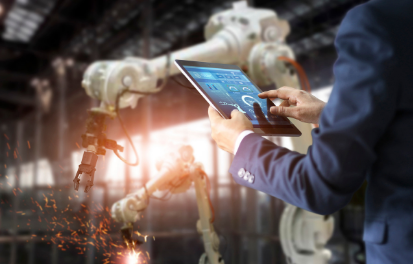 Location
Bradley Forum
Level 5, Hawke Building
City West Campus
AI and Digital Skills - Adelaide Conference
Date

12 - 5pm 23 July 2019

9am - 1pm 24 July 2019

Venue

Bradley Forum
Level 5, Hawke Building
City West Campus, University of South Australia

55 North Tce. Adelaide, South Australia
---
---
About
A grand societal challenge facing the EU and other parts of the world such as Australasia, is how to respond to the current rise of the robotics revolution. What recalibrations are needed to our understanding of digital skills in order to promote economic growth and renewal? However, thus far, there has been limited media and public debate about EU innovation policy processes, particularly with respect of managing the complex transitions to robot/AI integrated economies and societies across Europe and maintain social cohesion, are not highly visible in Australasia and the wider Asia Pacific. Additionally, EU research and innovation in the area of new digital skill requirements emerging in conjunction with robotics, and the importance of stakeholder and public perceptions to effective policy design and implementation, has not been not highly visible in Australian academic research and discussions.
The EU co-funded 'Digital Technologies, Transformations and Skills: Robotics and EU Perceptions' (D3REU) Jean Monnet Project Grant has sought to address this need by promoting EU/Australia research dialogue around the opportunities and challenges associated with the effects new robotic technologies are having on EU innovation and cohesion policy, especially with respect of the redefining of digital skills in the broadest sense (encompassing intellectual, physical and emotional skills), as well as on perceptions of the EU as an international policy leader. Across workshops in Munich, Warsaw and Helsinki, social scientists, industry and civil society representatives and practitioners have shared their research and analysis of robotics and digital skills along with relevant EU innovation and cohesion policy processes, as well as developed new lines of inquiry.
The findings and inquiries developed in these workshops were brought to Adelaide, Australia, in the concluding conference for D3REU. This international multidisciplinary Conference further promoted EU/Australasian research dialogue around the policy challenges associated with the effects new robotic technologies are having on redefining digital skills. This promoted interchange between key academics engaged in the study of the social consequences and design of robotics at the level of digital skills who are based respectively in either the EU or Australia and explore the relevance of European approaches for Australasia. It also addressed how the EU as an international actor generally, and EU innovation and cohesion policy specifically, is viewed externally, and explored how to align international institutions with EU policy on and investment in robotics and AI.
---
---
Program
Bradley Forum, level 5 Hawke Building, City West Campus, UniSA, 55 North Tce, Adelaide
TUESDAY 23 JULY 2019
12.00 – 12.30
REGISTRATION
12.30 – 13.15
THE TASK REMAINING: RETHINKING DIGITAL SKILLS IN THE AGE OF AI
Prof. Anthony Elliott
13.15 – 13.45
D3REU FOUNDATIONS AND DEBATES OVER DIGITAL SKILLS
Dr Ross Boyd
13.45 – 15.15
PANEL 1: LESSONS FROM MUNICH, WARSAW, HELSINKI
Prof. Sven Kesselring (Video Presentation)
Prof. Roman Batko
Mr Ralf Blomqvist
Dr Martha Bell (Chair)
15.15 – 15.45
AFTERNOON TEA
15:45 – 17.00
SOUTH AUSTRALIAN DIGITAL LANDSCAPE
Prof Anthony Elliott in discussion with Jess Pincombe, Lead – Digital Skills Program, Office for Digital Government, ICT and Digital Government, Department of the Premier and Cabinet
17.00 – 17.05
DAY 1 CLOSE
Prof. Anthony Elliott
WEDNESDAY 24 JULY 2019
8.30 – 9.00
MORNING COFFEE AND NETWORKING
9.00 – 10.00
DIGITAL SKILLS IN THE FAST LANE
Dr Eric Hsu, Hawke EU Jean Monnet Centre of Excellence, UniSA
10.00 – 11.15
PANEL 2 SENDING IT ALL BACK HOME
Prof Mike Innes
Prof Anthony Elliott
Ms Katarzyna Baliga-Nicholson
Prof Robert Holton
Mr Ralf Blomqvist (Chair)
11.15 – 11.45
MORNING TEA
11.45 – 12.45
PANEL 3 BRINGING IT ALL BACK HOME
Dr Thomas Birtchnell
Ms Veronika Mooses
A/Prof David Bissell
Dr Ramona Marinache
Prof. Anthony Elliott (Chair)
12.45 – 13.00
D3REU: OUTCOMES, REPORTS AND NEXT STEPS
Prof. Anthony Elliott
CLOSE
---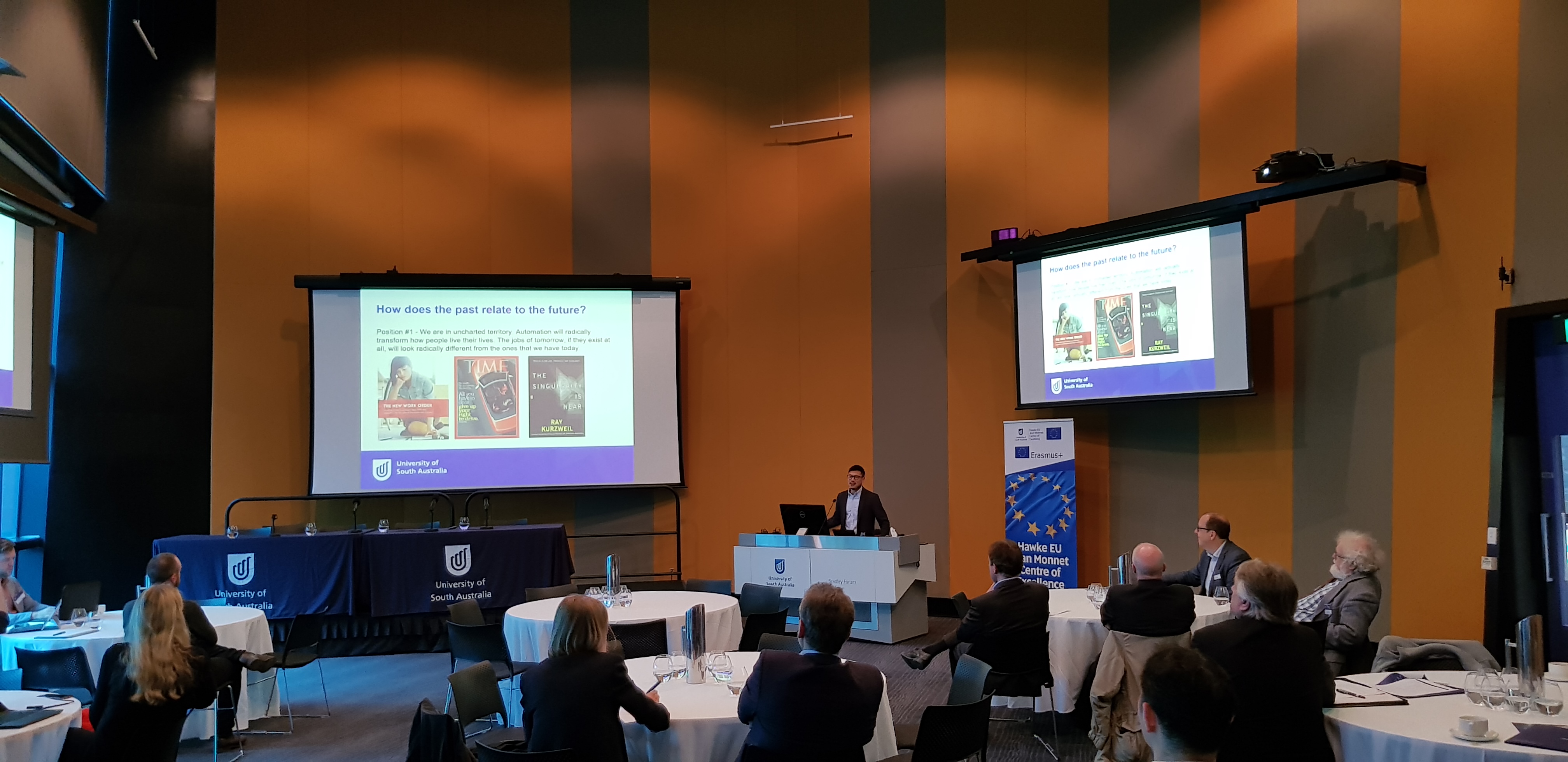 ---
Presented by