Public Lecture: Acknowledging religion in public schools is critical now more than ever
Multiple studies have found that Australian educators are either reluctant or refuse to engage with issues of religion in public schools (Keddie et. al 2018; Halafoff 2018; Ovsienko et al 2019; Singleton et al 2018). The rationale includes: (1) religion doesn't belong in secular schools; (2) it's low priority in a congested National Curriculum; (3) we need to focus on inclusion for all - not special attention to some; and (4) educators don't feel confident about issues pertaining to religion or religious identities. At the same time, studies have shown that Australian classrooms are more diverse than ever (Hattam and Rigney 2018) and that religion is a central aspect of learner identity and learner life worlds for many. To leave religious identity and the diverse religious worldviews of learners at the proverbial school gate, denies an essential lens through which many learners view the world and how they walk within it. Some have argued that Australian schools need to incorporate teaching about religious diversity, or what they term multi-faith education in school curricula for greater social cohesion (Halafoff et. al 2018). Indeed, several curriculum frameworks recognize the importance of promoting intercultural and interfaith understanding as well as respect for different worldviews. This public lecture will contend that before educators can confidently address issues of religion and teach about religious diversity in schools, there is an urgent need for educators willing to acknowledge the value religion plays in the lives of some learners.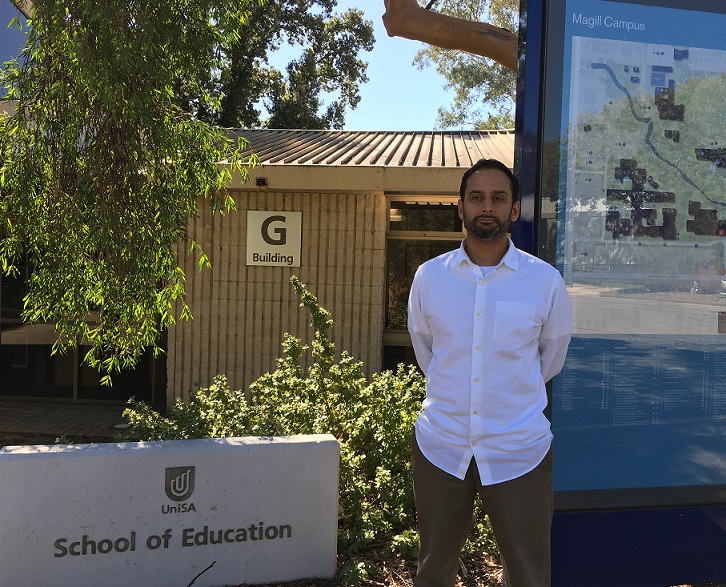 Dr Nadeem Memon is a Senior Research Fellow and the Program Director for Islamic Education at CITE/UniSA. His research focuses on teacher education with particular emphasis on Islamic Pedagogy, comparative faith-based schooling, philosophy of religious education, and culturally responsive teaching. He is the co-editor of two books: Philosophies of Islamic Education: Historical Perspectives and Emerging Discourses (Routledge, 2016) and Discipline, Devotion, and Dissent: Jewish, Catholic, and Islamic Schooling in Canada (Wilfrid Laurier University Press, 2013).
Prior to joining UniSA, Nadeem was the Director of Education at Razi Education where he spearheaded the design and implementation of a ground breaking online teacher certificate program, the Islamic Teacher Education Program (ITEP), in collaboration with the University of Toronto. Nadeem holds a PhD in Theory and Policy Studies in Education from the Ontario Institute for Studies in Education (OISE) at the University of Toronto, Canada.
DATE: 2 May 2019, Thursday
TIME: 5:45 for 6pm start to 7pm
VENUE: JS1-13 Jeffrey Smart Building, 243 Hindley Street, Adelaide UniSA City West Campus MAP
Register: Eventbrite and cite@unisa.edu.au