Parenting in a new culture: supporting refugee families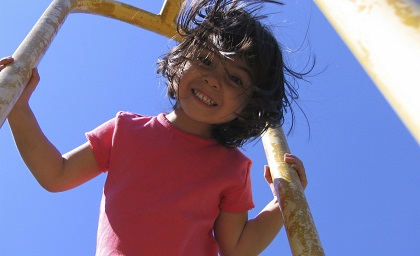 The experiences of refugee children and their families often go unheard by the wider community. Often traumatic pre-migration experiences, together with the considerable challenges of settling into a vastly different country, can significantly affect family wellbeing and parenting practices. For many of these families, parenting styles that were normal in their countries of origin are not endorsed in Australia. This lack of validation of parenting beliefs and practices can lead to additional stress for parents from refugee backgrounds.
The Australian Centre for Child Protection conducted a ground-breaking research project to examine why recently arrived families from refugee backgrounds are presenting to the child protection system and to identify culturally appropriate strategies and models for intervention.It is important that practitioners and professionals are well informed about how to best support these families using culturally sensitive child protection, family intervention and community development practices.
As the first study of its kind in Australia and internationally, this research laid the foundation upon which an informed understanding of refugee families' experiences of parenting during resettlement could inform policy and practice.
Impacts
The Centre's research increased recognition of the value of diverse knowledge and skills that engage parents from refugee backgrounds in ways that enhance their parenting supports in Australia.
Our research findings led to greater awareness of the experience of refugee families and influenced further exploration of this topic in other jurisdictions, generating a more nuanced understanding about cultural and parenting differences.
Engagement in the research meant that child protection practitioners had access to information about the challenges involved in responding to the different needs of members of refugee families
With the support of the South Australian Government