Learn more
For more information please contact our Community Liaison Coordinator, Christine Gibson.
Homelessness publications
- Gibson, C. (2010) "Homelessness and Child Wellbeing", Communities, Children and Families, Vol 5, No 1, pp35-46.

- Gibson, C. & Johnstone, T., (2010), "Investing in our future: Children's journeys through homelessness and child protection. A scan of the Literature, Policy and Practice", (pdf, 941Kb) Australian Centre for Child Protection, ISBN9780980766929.

- Gibson, C., & Morphett, K. (2010) "Think Child, Think Family: Child and Family Sensitive Practice within Specialist Homelessness Services, Survey Report 2010", Australian Centre for Child Protection, ISBN: 9780980766943 Also presentation at Australian Institute of Family Studies, Melbourne, July 2010 by Tony Eardly, Social Policy Research Centre, University of New South Wales "Child and family sensitive practices within specialist homelessness services: results from a preliminary study"

- Gibson, C. (2011) 'Can collaboration between services help children?', Parity, Council to Homeless Persons, vol. 24, no. 2 ISBN 1032-6170

- Gibson, C. & Berry, M. (2011) Responding to children in homelessness services, Department of Families, Housing, Community Services and Indigenous Affairs, ISBN 978-0-9870491-1-7.

- Gibson, C. & Morphett, K. (2011) Creative responses to the needs of homeless children: promising practice, Developing Practice, 28, 23-31.

- Gibson, C. & Parkinson, S. (2013, May). Evaluation of the South Australian Homelessness Reforms: Building Sector Capacity – Services to Children. Final report submitted to the South Australian Government Department of Communities and Social Inclusion. Australian Centre for Child Protection: Adelaide.

- Arney, F. & Scott, D. (eds.) (2013). Working with Vulnerable Families: A partnership approach, 2nd edition. Port Melbourne, Victoria: Cambridge University Press.
Improving services for homeless children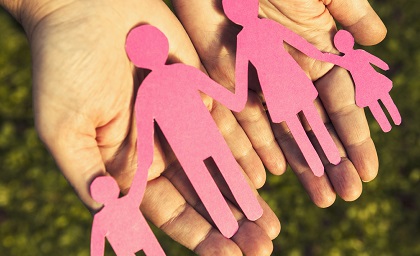 On any night in Australia a significant number of children accompany their parent/carer to a homelessness service to escape violence or because they have nowhere else to stay. 31,000 children under 18 (20,000 under 10 years old) had experienced homelessness and were escaping domestic and/or family violence. (Australian Institute of Health and Welfare, Specialist Homelessness Services Report 2014-2015).

Growing concerns about the impacts of homelessness and its precursors on young children led the Australian Centre for Child Protection to partner with national homelessness service provider Mission Australia, and other key stakeholders, forming a powerful alliance to investigate and improve responses to homeless children.

In 2009, the Centre won a grant from the Sidney Myer Foundation to explore what was known about the impacts of homelessness and its precursors on children. This research identified that the impacts on children are significant and that their needs require specialist support. Moved by this review, the Centre began to investigate how homelessness services were responding to dependent children. The findings of this research were circulated widely while support for a change to the way that homelessness was addressed in Australia was slowly building.

The Centre conducted research, circulated evidence and collaborated with other organisations to make a positive difference to the lives of vulnerable children in homeless families.
Impacts
Policy has changed: dependent children are recognised as clients of homelessness services and are therefore entitled to have their needs addressed.
Service provision has changed: service providers are now responsible for addressing the needs of dependent children as distinct from those of their parent/carer.
Practice is changing: information showcasing promising practice has been widely circulated. Training and resources that support work with homeless children are available to service providers.
"Working closely with the Australian Centre for Child Protection was incredibly useful in not only progressing what was an important project in light of homelessness policy reform but in developing models of collaboration across research, policy and practice. Bringing different sectors together, across these domains, is never easy but with perseverance and a shared vision we were able to create the foundation for future research, practice development and policy consolidation for children who are homeless, their families and the practitioners who work alongside them."
Sean Lappin, formerly homelessness policy advisor to Mission Australia.
With the support of Mission Australia, Institute of Child Protection Studies, Sidney Myer Fund, Australian Research Alliance for Children and Youth, Hanover Welfare Services, Mission Australia, University of New South Wales, NSW and Australian Governments.