UniSA and UCL forge new partnership to ignite future industries
April 27 2015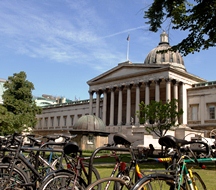 The University of South Australia (UniSA) and University College London (UCL) will sign a partnership agreement today committing the two institutions to work together to develop teaching and research in South Australia in fields that include minerals processing, advanced manufacturing, sustainable future energy production and protection, and care of the environment.
The agreement, to be signed at joint events in Adelaide and London, signals a program of future collaboration between UniSA's Future Industries Institute (FII) and the UCL Faculty of Engineering.
The collaboration is expected to include an industry focused PhD program, joint curriculum development - especially in areas aligned to growth industries in the region - student and staff exchange programs, public engagement and joint academic appointments.
After 2017, UCL will no longer have a stand-alone presence in South Australia.
The partnership announced today emphasises UCL's ongoing commitment to sustaining its engagement with South Australia in a different format, beyond the date that UCL Australia will cease to operate.
As part of the new partnership with UCL Engineering, plans are being developed to create a number of five-year Foundation Research Fellows who will work on collaborative research projects based at UniSA's FII, its new flagship engineering sciences research institute.
In addition, UniSA will be supporting a further 12 Foundation Fellows.
It is intended that a number of the Foundation Fellowships will be directly targeted to support outstanding women researchers at early and mid-career levels.
&nbsp The new Director of the FII will also hold an honorary professorship at UCL and a senior UniSA researcher, Professor Magnus Nyden, will take on a seconded role as the Head of Department for UCL Australia.
UniSA Vice Chancellor Prof David Lloyd says the partnership is an exciting one for South Australia and the region.
"UCL is one of the world's most respected institutions, both for its research and its teaching," Prof Lloyd says.
"I am especially pleased to be working with a university that is so highly regarded internationally at a time when UniSA is building knowledge and capacity in core future industries through the creation of its new Future Industries Institute.
"The FII represents UniSA's largest single investment in research and will be a flagship for industry-connected, interdisciplinary, science and discovery.
"With our new partnership the Institute takes on a global reach. This is an important partnership for UniSA and UCL Engineering, but also a great development for the State."
Prof Anthony Finkelstein, Dean of UCL's Faculty of Engineering, says the partnership confirms UCL's commitment to South Australia and to the advancement of engineering excellence globally.
"Although UCL will conclude stand-alone operation in Adelaide at the end of 2017, this engineering partnership with UniSA signals a vibrant new approach to our work in South Australia, designed to deliver tangible outcomes for industry through innovation in science and engineering," Prof Finkelstein says.
"In this context we are very pleased to welcome Professor Magnus Nyden, former Director of the Ian Wark Research Institute, to the role of Head of the Department of UCL Australia."
Employment, Higher Education and Skills Minister Gail Gago says the South Australian Government is pleased to see the development of this strategic international education and research partnership.
"I congratulate UniSA and UCL on this fantastic collaboration which further cements South Australia as a global higher education destination," she says.
"The partnership will support significant research into future industries so vital to our State's economic goals.
"UCL is one of the foremost academic institutions in the world. The potential for dual-hemisphere programs allowing research students to spend time in both Adelaide and London is exciting and would be an Australian first."
UniSA Deputy Vice Chancellor Research, Prof Tanya Monro says the new FII builds on UniSA's considerable reputation and capacity in engineering and the physical sciences through the Ian Wark and Mawson Institutes to further grow research capacity and international reach.
"The creation of the FII builds on our strengths to allow us to invest in bringing together outstanding researchers to create the critical mass required to deliver meaningful, valuable research to industry and to align our endeavours to State and National priorities," Prof Monro says.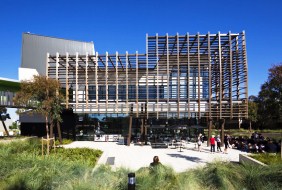 "In the past that was all about mining and traditional manufacturing but the future holds new frontiers – more efficient and sophisticated minerals processing, developments in biomaterials and new sensing technologies, and exploring new approaches to support sustainable future energy production and the protection and care of the environment.
"To be able to partner with UCL as we develop the new Institute is a great opportunity."
The partnership between UCL and UniSA will also include the foundation of an industry focussed PhD program, joint curriculum development between the universities, especially in areas aligned to growth industries in the region, student and staff exchange programs, and joint academic appointments.
"The new Institute and the partnership with UCL offer a great opportunity for passionate and driven scientists to aspire to build their careers in science and build them here in South Australia," Prof Monro says.
Media contact: UNISA Michèle Nardelli office: +61 8 8302 0966 mobile: +61 418 823 673 email: michele.nardelli@unisa.edu.au
Media contact: UCL Dominique Fourniol, mobile: +44 7881 833 274, email: d.fourniol@ucl.ac.uk