Mentoring Scheme
The Division of Health Sciences mentoring scheme matches up PhD candidates (mentees) with research staff (mentors). The scheme was commenced to offer candidates the opportunity to stop, reflect and discuss their candidature and where they want their PhD to take them - to consider what the options might be for the future and how to pursue different pathways, as well as having a sounding board for their current experiences. This is a voluntary scheme and is open to anyone at any stage of their PhD.
What are the benefits?
The opportunity to get a different perspective on PhD-related matters from someone other than your supervisory team; often that distance can result in alternative suggestions and solutions. Your mentor is an 'interested supporter' rather than a contributor to your PhD supervision. This relationship would be non-judgmental in nature, confidential and all mentors are trained so that they are prepared to support you.
Mentee Feedback from 2017 Mentoring Scheme
"Having someone outside (my) supervisory team to talk to about my strengths, weaknesses/ fears and where I see myself post PhD. This gave me a chance to assess what was working and not working regarding my PhD and what I could do to make the best of this experience."
"I see it mainly as a way to get info about how the PhD fits into a career and life in general. I have no need to 'vent' to anyone about my PhD 'troubles' but chatting to people who have navigated post-PhD life is useful."
"I found the experience very useful, we discussed a number of topics and came up with goals to work towards. We worked out a lot of concerns I had at the time, and I've been using that structure to have conversations with other mentors in my life."
What to expect
The time commitment is to meet up for an informal chat from 1 to 3 times over a year (coffee expenses are covered by the Division).
The mentors/mentees will be matched up by the Division Research Office to ensure they are NOT in the same field of study.
Who are the mentors?
The Division of Health Sciences has specifically trained researchers and information about our PhD mentors can be found below.
Associate Professor Paul Anderson, School of Pharmacy and Medical Sciences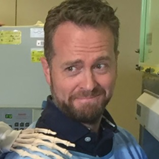 Paul Anderson is Group Leader for Musculoskeletal Biology Research Laboratory and is a Research Degree Co-ordinator for the School of Pharmacy and Medical Sciences. He has supervised numerous PhD students to completion in wide areas Physiology including of endocrinology, bone research, pregnancy and placental function, and breast cancer. Paul has previously worked for Adelaide University and SA Health in research intensive roles and has been continuously funded by government and industry sources since completing his PhD in 2003.
Dr Katia Ferrar, School of Health Sciences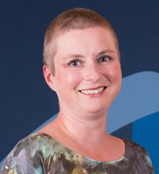 Katia Ferrar is a lecturer and researcher in the School of Health Sciences.
Before joining the university, Dr Ferrar worked as a musculoskeletal physiotherapist both in the United Kingdom and Australia, and managed her own physiotherapy practice for 7 years. She continues to translate her professional skill and knowledge in her role as clinical educator for undergraduate physiotherapy students. Dr Ferrar teaches into both the Physiotherapy and Human Movement programs, and is course developer and coordinator of the new (2015) Foundations of Physical Activity and Health course offered to first year Human Movement undergraduate students.
An emerging independent early career researcher, Dr Ferrar has published 25 peer-reviewed articles and has won more than AU$60 thousand in research funding to date. Her research focuses on physical activity and chronic health conditions such as chronic low back pain, cardiac conditions and chronic fatigue syndrome. She has been recognised for her ability to communicate science to the general public with the 2013 Women's and Children Young Investigator Award (People's Choice).
More recently, Dr Ferrar was successful in securing philanthropic funding (Mason Foundation) to investigate the role of active video games in the promotion of physical activity in people with chronic fatigue syndrome, and to investigate the role of the allostatic load.
Dr Ferrar has also been successful in securing over AU$70 thousand Federal New Colombo Funding to lead inter-disciplinary cultural immersion trips to developing countries; facilitating the development of University of South Australia Health Science students as global citizens.
Last year Dr Ferrar was awarded the title 'AMP Tomorrow Maker' for her efforts to open a student-led pro bono physiotherapy and podiatry clinic in Adelaide; providing much needed services for marginalised communities and a multi-disciplinary teaching experience for the UniSA student. The AMP Tomorrow Fund grant money will assist with start-up costs. Katia has developed relationships in the philanthropic space and has strong links to several support agencies in Adelaide.
Dr Marianne Gillam, School of Pharmacy and Medical Sciences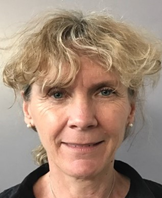 Marianne Gillam is a Public Health Physician, currently working as a Research Fellow in epidemiology at the Quality Use of Medicines and Pharmacy Research Centre (QUMPRC) at UniSA. She holds a PhD in Public Health and a Master of Biostatistics.
Her research interests include the epidemiology of medicines and medical devices, statistical methods, particularly statistical analyses in observational cohort studies, and dementia research. She is conducting research at the Medicine and Device Surveillance CRE based in the QUMPRC with a focus on safety of medicines and medical devices, investigating prevalence and trends of medical device procedures in the population and examining health data for patterns and problems relating to medical devices. Current projects include assessment of toxicity associated with metal-on-metal hip replacements, use of cardiac devices and associated adverse effects, risk associated with MRI in patients with pacemakers and utilisation of medical devices at a population level. She is also involved in a range of projects with the Australian Orthopaedic Association National Joint Replacement Registry. Marianne has recently started undertaking work with the University Department of Rural Health.
Associate Professor Jennifer Keogh, School of Pharmacy and Medical Sciences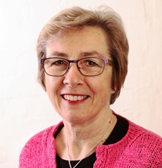 Jennifer qualified as a dietitian from the College of Technology, Dublin, Ireland. Following a career in clinical dietetics and research she is now Associate Professor, Dietetics and Nutrition at the University of South Australia. She held a Fellowship in Nutrition and Cardiovascular Disease from the South Australian Cardiovascular Research Development Program 2013 - March 2016.
Jennifer's research is on the prevention and management of chronic disease using dietary change to achieve health benefits in obesity, diabetes and cardiovascular disease. She has published research demonstrating the effects of dietary composition on endothelial function, including the detrimental effects of sodium and saturated fat and the beneficial effects of increasing potassium intake. She has held successful NHMRC and NHF grants in this area. She recently published and has on-going research on the use of intermittent dieting as a strategy for weight loss.
Jennifer has 114 peer reviewed publications, an h-index of 40 and 5518 citations (Google Scholar Feb 2017). She has been a researcher in the Division of Health Sciences since 2010 and a member of the Alliance for Research in Exercise, Nutrition and Activity (ARENA) Research Concentration since 2015. Jennifer has held leadership positions in Clinical Dietetics in the UK and Australia.
Dr Saravana Kumar, School of Health Sciences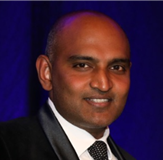 Saravana Kumar is a Senior Lecturer at the School of Health Sciences, University of South Australia. As a physiotherapist, he has 16 years of professional experience spanning clinical practice (in manipulative and sports physiotherapy), research (health services research, evidence-based practice, implementation/translational science, quality and safety, allied health) and teaching (undergraduate and postgraduate physiotherapy, evidence-based practice, and research methods). He is a passionate and committed teacher who teaches topics on evidence-based practice and implementing and sustaining change in health care to students and health professionals, nationally and internationally. As a researcher, he has published (180) and presented (125) extensively.
He works with a number of allied health disciplines and as he has expertise in transforming health and achieving best practice, he provides specialist advice to several local, national and international agencies in development, implementation and evaluation of new models of care, workforce role re-design and quality and safety initiatives. He is an active supervisor and a supportive mentor for students, early career researchers and academics. He is also the webmaster of Implementation Central (www.implementationcentral.com), the only free website in the world dedicated to the science and practice of evidence implementation.
Associate Professor Carol Maher, School of Health Sciences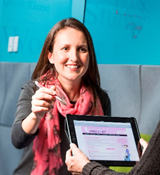 Carol Maher is an Associate Research Professor in the Alliance for Research in Exercise, Nutrition and Activity (ARENA) at the University of South Australia. She is recipient of fellowships from NHMRC Career Development Fellowship (2017-2020), National Heart Foundation (2015-16) and Australian Research Council (2011-2014). Carol has authored over 100 research papers on lifestyle behaviours (such as physical activity, sedentary behaviour and sleep) and outcomes such as health, obesity and academic performance.
She is particularly interested in developing and testing technology-based interventions for improving health behaviours, using platforms such as websites, smartphone apps and online social media. Carol currently serves as Chair of the International Society of Behavioral Nutrition and Physical Activity's e- & mHealth Special Interest Group, and is a Section Editor for BMC Public Health.
Dr Craig Phillips, School of Nursing and Midwifery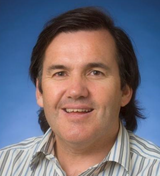 Craig Phillips is currently an academic staff member in the School of Nursing and Midwifery, a position he has held for 10 years. Craig's PhD which was conferred in 2014, explored employment practices of final year undergraduate nursing students, and how this employment influenced their pending transition to registered nurse practice. The methodological framework for Craig's thesis adopted a retrospective sequential three phase mixed method design, which included multiple published works as components of the thesis.
Craig has developed expertise with the use of scoping reviews, a literature search strategy that explores evidence around an area of research, examine a broad range of both primary and secondary literature sources. Craig's current research interests include transition to practice for nurses and allied health personnel, building healthy workforce and health workforce planning, and nurse education. Craig is currently an associate supervisor for two PhD students.
Dr Sally Plush, School of Pharmacy and Medical Sciences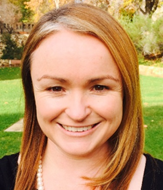 Sally Plush graduated in December 2004 with a Ph.D. (Chemistry) from the University of Adelaide, upon which she was awarded a prestigious Irish Research Council for Science, Engineering and Technology Research Fellowship to undertake research at Trinity College Dublin, Ireland. her second postdoctoral position, also 100 % research based, was at the University of Texas Southwestern Medical Center, Dallas, Texas, USA.
In 2008 Sally joined the University of South Australia, where she established the first dedicated synthetic chemistry research laboratory at the City East campus and she is currently a senior lecturer in chemistry. Her research focuses on furthering knowledge in biology and medicine through the development of imaging sensors with a focus on industry relationships. To this end, Sally is a founding member of a UniSA spin-out company, ReZolve Scientific Pty Ltd, for which she is both Chief Technical Officer and on the board of directors. In addition to this Sally has a number of other industry links in addition to both national and international multi-disciplinary collaborations. She have supervised 5 postgraduate students to completion. Sally is very passionate about her role as a chemistry educator in the undergraduate chemistry space. On a personal note she also enjoys exercising and spending time with her son building paper aeroplanes.
Dr Stephanie Reuter Lange, School of Pharmacy and Medical Sciences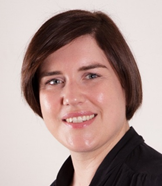 Stephanie Reuter Lange is a Senior Research Fellow in the School of Pharmacy & Medical Sciences. Her research portfolio broadly focusses on using pharmacological principles to inform the optimal use of medications. Appropriately, through this activity she works extensively with pharmaceutical industry and regulatory agencies in the development of new drug entities, as well as clinicians and pharmacists to improve the use of existing drugs for better management of patients in clinical practice. Her research philosophy is one of translation, specifically bridging the interface between foundational science and clinical practice, acting as a conduit between science, policy and the clinic.
Stephanie currently holds an NHMRC Australian Clinical Research Fellowship and has previously been awarded a prestigious Fulbright Visiting Research Scholarship to undertake research at the State University of New York, using innovative techniques to inform the quality use of medicines. In acknowledgment of her scientific engagement and research significance, she has also been awarded a Tall Poppy Award and two SA Science Excellence Awards.
Dr Nicky Thomas, School of Pharmacy and Medical Sciences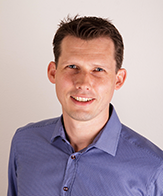 Nicky Thomas is a NHMRC Early Career Researcher and Research Fellow at the School of Pharmacy & Medical Sciences. The global theme of Nicky's research is to transform new and existing drugs into the best medicines for patients. Nicky's research is in particular concerned with the interaction of nanomedicines with bacterial biofilms and with the development of novel strategies to combat chronic infections.
His other research area is concerned with the bioavailability improvement for drugs administered by the oral route. This is a challenging field as the majority of drugs are poorly water-soluble and hence are not available for absorption in the intestine.
A trained pharmacist Nicky received his BPharm in Germany in 2001. After several years in community pharmacies, hospital pharmacies, and pharmaceutical industry Nicky obtained his PhD in Pharmaceutical Sciences from the University of Otago, New Zealand in 2012 and joined UniSA in 2013. He has supervised and mentored numerous students in both research and clinical settings.
Dr Gisela van Kessel, School of Health Sciences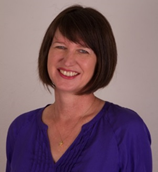 Gisela van Kessel completed a Doctor of Public Health with Flinders University in 2013 exploring resilience to the effects of natural disasters and is now extending this work by exploring resilience in other populations. Her Doctor of Public Health work was in the area of resilience to adversity which identified the importance of decision making capacity and the broader social environments that support this. She is particularly interested in the roles of decision making and social support in health and wellbeing. Gisela has extended this interest in resilience and decision making into her work with students investigating their self-regulation of study planning and wellbeing (Masters student and teaching and learning grants) and strategies that will support resilience in the transition into clinical placements.
She has investigated how social media environments can support different teenage girls to make decisions about engaging in physical activity. Gisela is also working on a project that is exploring how populations experiencing adversity (acquired brain injury, spinal cord injury) can be supported to exercise choice and control over their health related decisions.
How can you get involved?
Please send us an email to register your interest to HSC-HealthResearch@unisa.edu.au