ScienceReady for Health Science
A face to face (on-campus) and online (off-campus) short course
This short course is designed to smooth the transition to university studies with the basic scientific knowledge needed, when commencing any of the UniSA health science undergraduate programs.
First year incoming Division of Health Science students
Would you like a head-start to university in the health sciences field?
Has it been some time since you last studied?
Have you not studied a science subject in year 11 or 12?
Would you like to improve your understanding of medical/scientific concepts?
Do you need help in understanding medical terminology?
Are you anxious about studying the science component of your enrolled program?
Is English your second language?
If you answered 'Yes' to any of these questions, the ScienceReady for Health Science short course can help you understand key scientific concepts before beginning your degree.
This short course is for students about to commence any of the following UniSA health science undergraduate programs:
Exercise and Sports Science
Health Science
Human Movement
Laboratory Medicine
Medical Radiation Science
Medical Sciences
Midwifery (Internal and External)
Nursing (Internal and External)
Nutrition and Food Sciences
Occupational Therapy
Pharmaceutical Sciences
Pharmacy
Physiotherapy
Podiatry
Short course content
This short course consists of a series of lectures and activities to introduce basic scientific concepts that will feature in your upcoming enrolled program. Topics covered in the course include:
Study and academic writing skills
Essential human anatomy and physiological concepts: relevant biology / chemistry / physics that underpins your health science courses
Introduction to medical / anatomical / scientific terminology
Human body organisation
Body systems, how they work and interact with each other
Essential physiological concepts including homeostasis
Basics of human anatomy
Outcomes
Learn important assumed and foundational knowledge to undertake your health science degree
Orientation to Moodle, the UniSA online learning management system
Gain confidence in approaching science subjects
Experience lectures (online or face to face) and laboratory activities (hands-on or simulations)
Learn about online tutorials called virtual classrooms (off-campus short course enrolments)
Experience experiments, view human models and specimens (virtual or real)
Meet (on-line or in-person) and interact with some of your Course Coordinators, Program Directors and Student Advisors
Meet and make acquaintances with fellow students (on-line or in-person) with similar interests/background prior to beginning your degree
Experience 'unilife' online or in-person and become familiar with the University and its facilities
Modes of study
We offer the flexibility for you to either complete this Short Course on-campus (face to face) or off-campus (online). Check out the differences below to help you decide!
On-campus (face to face)
You will learn through live interactive lectures, laboratory work and visits to anatomy and pathology labs/museum.
Contact hours: Study over four days: 19 Feb (Tuesday) to 22 Feb (Friday) 2019: 9am to 4.30pm each day. Totalling to approx. 30 study hours.
Download the On-campus Timetable
Photos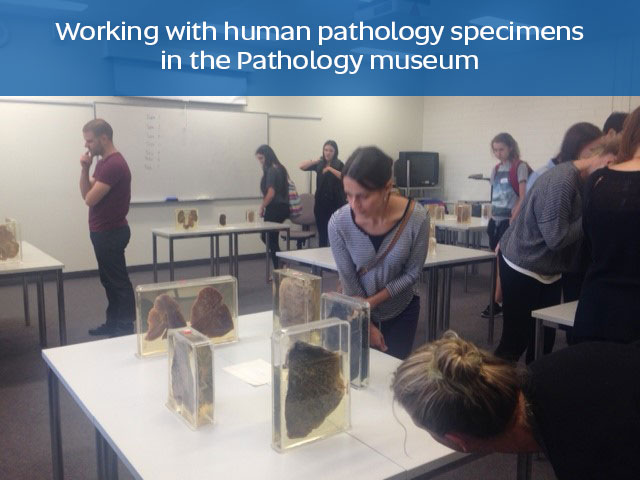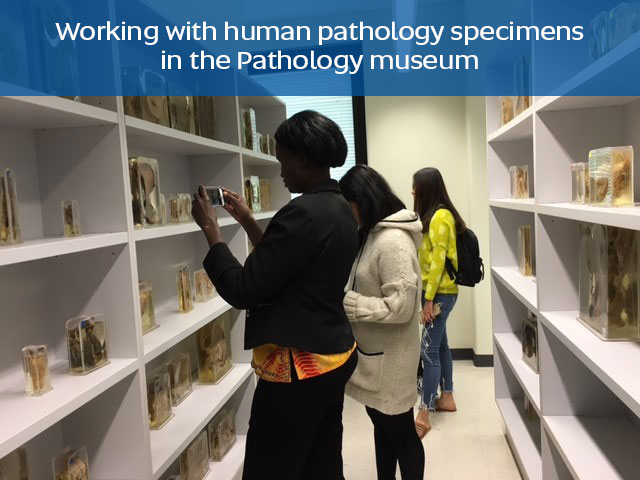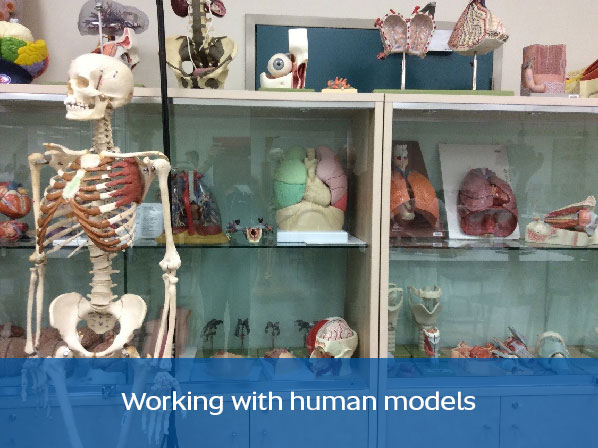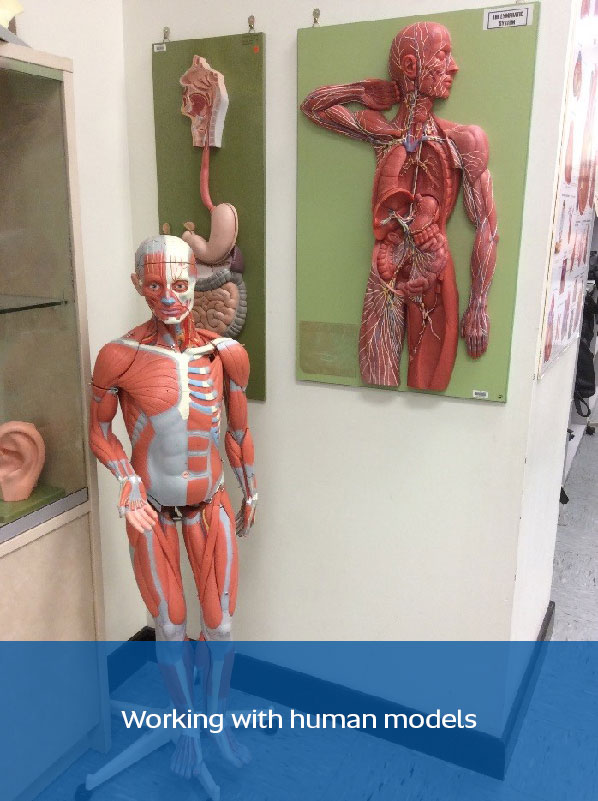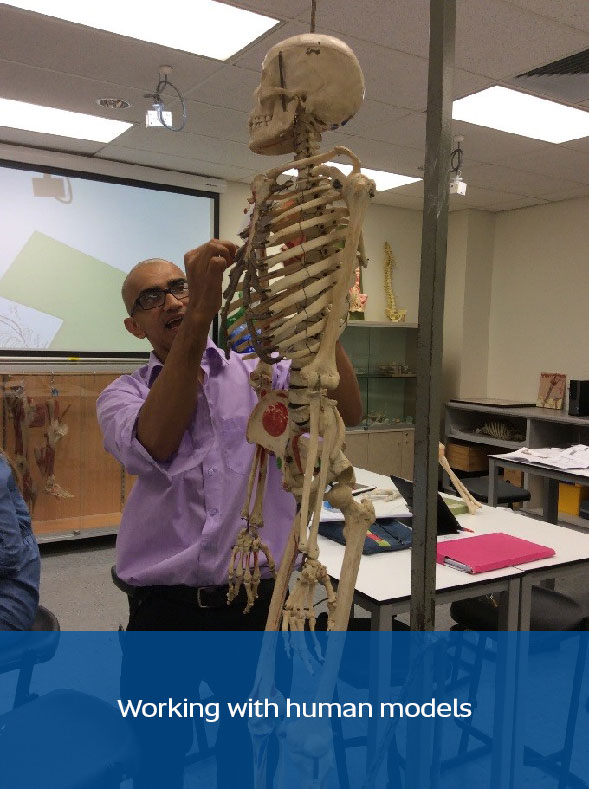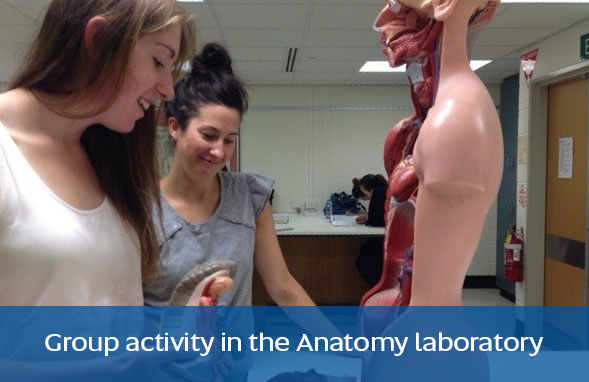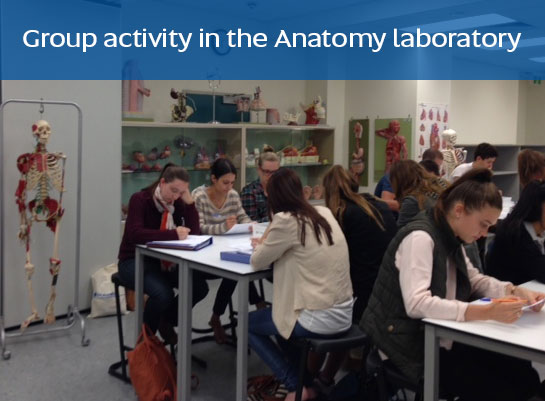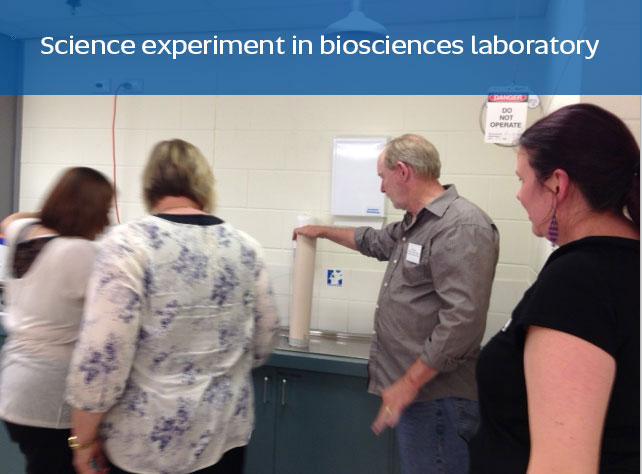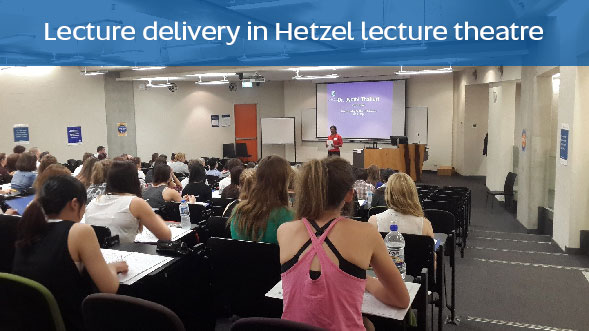 Off-campus (on-line)
You will learn through recorded lectures and recorded virtual classroom sessions, live virtual classrooms, tutorial worksheets and discussion boards and virtual experiments (simulations).
Contact hours: Study over 11 days: 11 Feb (Monday) to 21 Feb (Thursday) 2019: ~3 hours per day, timings TBA. Totalling to approx. 30 study hours.
Download the Off-campus Timetable
Fee information
Fee: $325 (GST free).
Find out more
School of Pharmacy and Medical Sciences office: 8302 2391
Further information: Dr. Jyothi Thalluri (on-campus enquiries: jyothi.thalluri@unisa.edu.au) or Dr Jackie O'Flaherty (off-campus enquiries: jackie.o'flaherty@unisa.edu.au)
Deadline for registration
Face to face (on-campus): 13 February 2019
Online (off-campus): Friday 8 February 2019.
Late registrations will only be accepted for students receiving late UniSA offers.
To register you need to complete the registration form below and then return the form in one of the ways outlined on the form.