Enterprising spaces
From 2015 to 2018 UniSA completed its Enterprising Spaces: Campus Projects plan, delivering on an over $400 million new campus blueprint and building spaces that stimulate and foster creativity and innovation.
This new campus blueprint helps us to achieve our ongoing desire to create a community of ideas, solutions and connections, and focus on spaces to support new models of learning.
With the University's ambition to increase engagement with local and global industries; enhance current world-leading, relevant and informed research; and produce more highly skilled and innovative graduates, our new building spaces and campus blueprint:
Provide an enhanced, student orientated learning experience
Develop space to engage with society beyond the classroom
Enhance research facilities and output
Provide facilities to further collaborate and connect with community, industry and research partners
Establish the platform to create knowledge, which can be applied to solving problems.
Read more about our new Enterprising Spaces and buildings through our blueprint pillars below.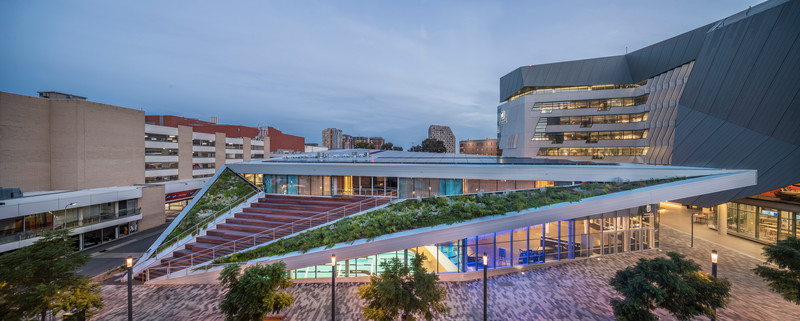 Campus Blueprint Pillars