Entrepreneurial Ecosystems
July 9 - 10 July 2018
Location
UniSA City West Campus


Further information
8:30am Registration, 5:00pm close
Entrepreneurial Ecosystems Creating Jobs Symposium
10 July 2018
Hosted by the University of South Australia in conjunction with the Entrepreneurial Ecosystem Dynamics Research and Practice Network
The idea that entrepreneurship is a driver of economic growth and development has resonated with economists at least since the mid 1700's. In the late 20th century the focus on entrepreneurship as an employment driver increased with research findings that showed new and young growth oriented firms—typified by such terms as gazelles and unicorns—produce the majority of new employment in an economy.
However, exactly how this comes about is not fully understood. Entrepreneurs do not act in isolation and increasingly the context of entrepreneurs is shown to matter. We know places and entrepreneurs are not all the same, so what explains the variation in entrepreneurial prevalence and persistence? How can the policy and practice of entrepreneurship be enhanced while respecting the unique characteristics, histories and communities of places?
In this Symposium 'Entrepreneurial Ecosystems Creating Jobs' we will examine the issues related to entrepreneurial ecosystems. The objective is to tease apart the tangled threads of an entrepreneurial ecosystem to better understand the job creation story. While companies such as Seek Ltd, Atlassian and, more recently, Airplay Touch make national headlines reaching extraordinary market valuations and collectively contributing hundreds, if not thousands of jobs, how does this help regions that face declining industry sectors, such as manufacturing, losing equally large numbers of jobs? Entrepreneurial ecosystems have local, state, national and even global dimensions and an appreciation of each of these dimensions is an imperative if we are to truly claim that building entrepreneurial ecosystems will have a net positive effect on jobs growth in any specific locality.
The morning of the Symposium will include leading international academics who are contributing to the global dialogue on entrepreneurial ecosystems. They will be joined by local experts who will portray and discuss our Australian and South Australian challenges and experiences. This backdrop will set the scene for the afternoon interactive workshops where 3-4 challenges will be set and all Symposium participants will engage in an activity to tease apart the problem and identify potential resolutions. The day will be closed out with a sharing of our collective learning and setting the direction for future work and activity.
Symposium Details
Registrations on the day will open at 8:30am, with the conclusion of the symposium at 5:00pm.
Where: Bradley Forum, Level 5, Hawke Building, UniSA City West Campus [ view map ]
A program for the symposium is now available.

---
Additional events
Entrepreneurial Ecosystem in Research, Policy & Practice – 9 July 2018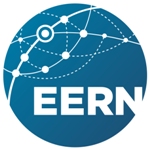 The Australian chapter of Entrepreneurship Ecosystem Research Network (EERN) is pleased to present a prelude to the Entrepreneurial Ecosystems Creating Jobs Symposium with a day of mixed activities to reflect the very nature of entrepreneurial ecosystems and how they operate.
The EERN is an international community and think tank connecting researchers, policy makers, and practitioners across various backgrounds to enhance collaboration and discussion. EERN seeks to develop general concepts and frameworks that can be applied to foster entrepreneurship and innovation in regions around the world.
In the spirit of enquiry and knowledge building, the day's activities will commence at UniSA in the morning. The first meeting for the day will be a workshop on the interdisciplinary challenges that entrepreneurial ecosystems research confronts from the perspective of industry, technology, or sectoral drivers.
Following the morning discussion, we will join the Entrepreneurs Week celebrations with lunch before participating in your choice of concurrent afternoon sessions on a diverse range of topics such as entrepreneurship careers and skills, connectivity in ecosystems, policy discussions, indigenous issues, and agri-food technology advances at the Adelaide Convention Centre (a short walk) For more details please click here.
After Entrepreneurs Week, we will return to UniSA for a key note address by Prof Colin Mason, co-author of the 2014 pioneering work prepared for the Organisation for Economic Co-operation and Development (OECD) on 'Entrepreneurial ecosystems and growth-oriented entrepreneurship'.
To conclude the day we will relax with drinks and dinner (optional) from 7pm at a separate venue located in the city among Adelaide's laneway bar and restaurant culture to share ideas, experiences, insights, and questions.
A program for the Research, Policy and Practice event is now available.
---
Keynote Address - Professor Colin Mason – 9 July 2018
"Understanding the entrepreneurial recycling process: a key driver in entrepreneurial ecosystem formation and growth"
Colin Mason took up his current post as Professor of Entrepreneurship in the Adam Smith Business School, University of Glasgow on 1 October 2012. He previously held a Chair in the Hunter Centre for Entrepreneurship, University of Strathclyde and before that was at the University of Southampton. He has degrees from the University of Edinburgh (MA Hons) and University of Manchester (PhD) and has held visiting positions at universities in Canada, Australia, New Zealand and Argentina.
His research and teaching are in the areas of entrepreneurship and regional development. His specific research interest is in entrepreneurial finance. He has written extensively on business angel investing and has been closely involved with government and private sector initiatives to promote informal venture capital, both in the UK and elsewhere. He has recently undertaken research on high growth firms and on technology firms in Scotland on behalf of Scottish Enterprise. He is the founding editor of the journal Venture Capital: An International Journal of Entrepreneurial Finance (published by Taylor and Francis Ltd) and Consulting Editor of the International Small Business Journal (Sage).
Professor Mason's key note will lead into a second workshop for the day to discuss how to bridge between practice, policy, and research.
When:

Monday 9 July, 2018

Time:

10:30am – 6:30pm

Where:

RR 4-11, Level 4, Rowland Rees Building,

UniSA City West Campus [ view map ]
---
Networking Dinner - 9 July 2018
Join us for a casual networking dinner event and the South Australian launch of the 'Entrepreneur's Guide: Startup, Scaleup and IPO'. With contributions from over 70 authors, this book is both comprehensive and broad-ranging. It is packed with practical advice and insights suitable for ventures from start-up through to the all-important initial public offering (IPO). Published by Caxton Business & Legal and supported by the Australian Stock Exchange (ASX) and the National Australia Bank (NAB), it is targeted at firms with ambition to grow and thrive and will provide guidance and inspiration for years to come.
Come and explore Adelaide's laneways at Kaffana restaurant where we will be adopting a share plate style dinner that reflects South Australia's approach to an entrepreneurial ecosystem.
| | |
| --- | --- |
| When: | Monday 9 July, 2018 |
| Time: | 7:00pm onwards |
| Where: | Kaffana, 27 Gilbert Pl, Adelaide, SA 5000 |
---
Who should attend?
Entrepreneurs, policy-makers and those employed in regional, industry and economic development agencies are invited along with academics, doctoral candidates, research, coursework and honours students, practitioners and consultants.
For further information please email MGN.Events@unisa.edu.au.
---
International Speakers
| | |
| --- | --- |
| | James Wilson is Researcher Director at Orkestra-Basque Institute of Competitiveness and faculty at Deusto Business School. |
| | |
| --- | --- |
| | David Audretsch is a Distinguished Professor and the Ameritech Chair of Economic Development at Indiana University, where he is also serves as Director of the Institute for Development Strategies. He is an Honorary Professor of Industrial Economics and Entrepreneurship at the WHU-Otto Beisheim School of Management in Germany and a Research Fellow of the Centre for Economic Policy Research in London. |
| | |
| --- | --- |
| | Colin Mason took up his current post as Professor of Entrepreneurship in the Adam Smith Business School, University of Glasgow on 1 October 2012. He previously held a Chair in the Hunter Centre for Entrepreneurship, University of Strathclyde and before that was at the University of Southampton. |
National Speakers
| | |
| --- | --- |
| | Food Innovation Australia Ltd's (FIAL) Chairman, Peter Schutz is a commercially astute senior leader with a proven track record within the food and agriculture industries and research community. |
| | |
| --- | --- |
| | Professor Paul Steffens is Professor and Director Postgraduate Programs at the Entrepreneurship, Commercialisation and Innovation Centre (ECIC), The University of Adelaide, Australia. His current research is concerned with the creation, development and growth of new ventures, and diffusion of innovations. |
| | |
| --- | --- |
| | Anne Moroney is Chief Executive and Director of Regional Development of RDA Barossa Gawler Light Adelaide Plains and is responsible for implementing the regional growth strategy, partnerships development, external liaison, opportunities assessment, major projects and operational management. |
Host and Network Organisers
| | |
| --- | --- |
| | Allan O'Connor recently joined the University of South Australia as part of the Crossing the Horizon initiative. |
| | |
| --- | --- |
| | Charles Sturt University, New South Wales |
| | |
| --- | --- |
| | University of the Sunshine Coast, Queensland |
| | |
| --- | --- |
| | University of the Sunshine Coast, Queensland |
| | |
| --- | --- |
| | University of Technology Sydney, New South Wales |
| | |
| --- | --- |
| | University of Adelaide, South Australia |
| | |
| --- | --- |
| | University of Adelaide, South Australia |
| | |
| --- | --- |
| | University of the Sunshine Coast, Queensland |
---

Sponsors
---
Recommended hotels
Mayfair Hotel https://www.mayfairhotel.com.au/
Please click the 'book now' button at the top of the home page to unlock private offers using code UNISA2018
Oaks Embassy & Horizon https://www.oakshotels.com/
Please simply follow this link to secure a reservation using code EES2018
Rates:
1 Bedroom Apartments $159 per night
2 Bedroom Apartments $239 per night
Includes room and wifi
NETT
All rooms subject to availability
Rockford Hotel http://www.rockfordadelaide.com.au/
Mercure Hotel http://www.mercuregrosvenorhotel.com.au/