ALEX MARTINIS ROE / ARTIST TALK
Join Naarm/Melbourne-based artist Alex Martinis Roe as she discusses the works that comprise her exhibition, To Become Two with Samstag Associate Curator Joanna Kitto.
Friday 23 April
4—5pm
Samstag, Gallery 1

SYMPOSIUM /
Artists draw on historical collections in the creation of new work. In this series of online conversations artists, collection curators and historians come together to discuss cultural agency, the politics of display, colonial legacies, and generative pathways to repair.

James Nguyen & Victoria Pham with Stephen Zagala (Research Fellow, World Cultures, South Australian Museum).

James Tylor with Dr Frances Wyld (Lecturer, Aboriginal Studies, UniSA).

Taloi Havini with Professor Nicholas Thomas (Director, Museum of Archaeology and Anthropology, University of Cambridge).

Thursday 15 July
10am—2pm
Online
Booking details to come

VIRGINIA BARRATT &
EM KÖNIG / PERFORMANCE
Illuminating SASA Gallery for one night only, Exosmosis is a new durational performance by South Australian artists Virginia Barratt & Em König [sadworm] in collaboration.
Over three decades, Barratt has been instrumental in developing critiques around gender politics and the digital realm, gaining recognition as a pioneer of the cyberfeminist movement in the early '90s as founding member of the collective VNS Matrix.
Exosmosis is centered around interaction between Barratt as performer and König's responsive live soundscape. In this space, the artists explore the pivotal role annihilation has to play in transformation and growth in a work encompassing light, a wall of sound, sticky props, and the body.
Presented for Illuminate Adelaide.
Saturday 31 July
6—9pm
SASA Gallery
Kaurna Building, UniSA
(a short walk from Samstag)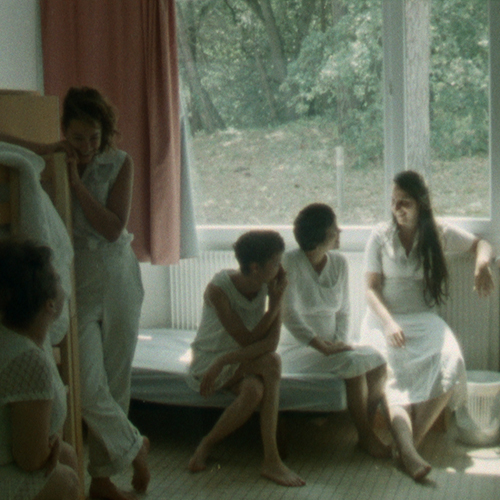 FEMINISM IN FILM / FILM PROGRAM
Tarntanya/Adelaide-based artists, writers and thinkers, representing a cross-section of research areas within feminist politics, histories, and theories, select and present a film with feminism at its core that has personally influenced them.
A 30-minute Q&A follows each screening.
Saturdays in August & September
Mercury CX
Booking program details at mercurycx.org closer to the date