THE ART IN heART
MONDAY 6 JULY - TUESDAY 29 SEPTEMBER
THE BOB HAWKE PRIME MINISTERIAL CENTRE'S KERRY PACKER CIVIC GALLERY

Opening Hours: Monday - Friday, 9am - 5pm (Thursdays until 7pm)
Hawke Building Level 3, UniSA City West campus, 55 North Terrace, Adelaide MAP
Presented by The Bob Hawke Prime Ministerial Centre and Neami National, as part of SALA

'Art comes from many places - the inventive brain, the creative hands but mostly, it comes from the heart. Someone's desire to be heard or have fun; to provoke conversation or share joy...all these reasons are pieces of the heart that an artist is brave enough to put on show. No matter the talent or ability, each piece has a heartbeat and a life. We like to think we quicken the pulse, just a little, with The ART in heART.' – Betty
The ART in heART exhibition showcases artworks by local emerging artists attending workshops run by Neami National, a community mental health service supporting people living with mental health issues to improve their health, live independently and pursue a life based on their own strengths, values and goals.

ARTIST INTERVIEWS
Please visit the gallery to discover the stories behind the artwork and learn more about the exhibition's artists and their artistic journey. For those visitors unable to visit the gallery we encourage you to view the artist interviews online.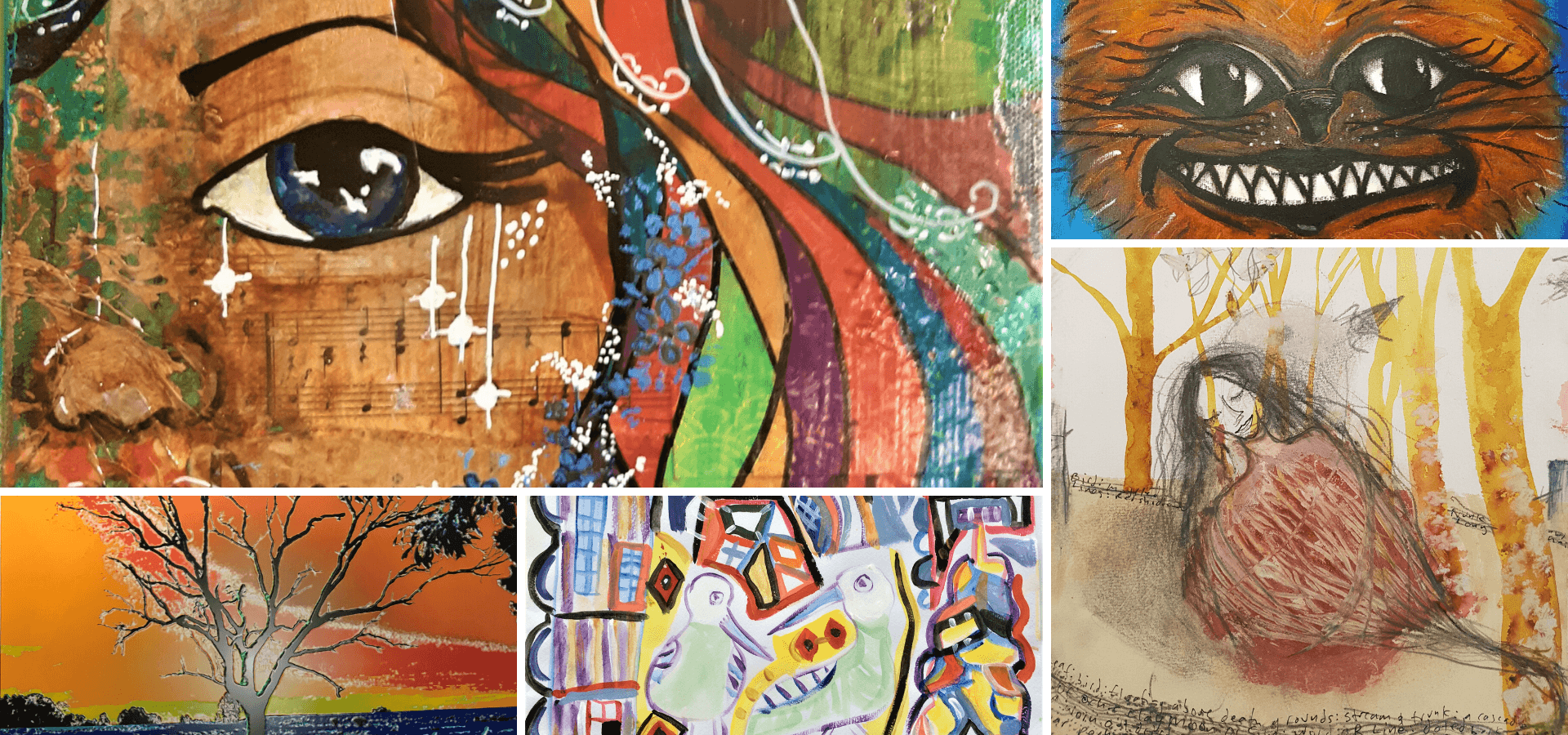 Images: TOP: Ice and Moonlight – Bianca Kennelly; CLOCKWISE: Colourful Soul – Jenny Ann; Cheeky Charlie - Mel; Woman in Tree No.1 – Catherine Pallin and Gareth Thomas; Strident Gem – Joe Amuso; Trees for Life –Tim Day
Presented by The Bob Hawke Prime Ministerial Centre and Neami National, as part of SALA.