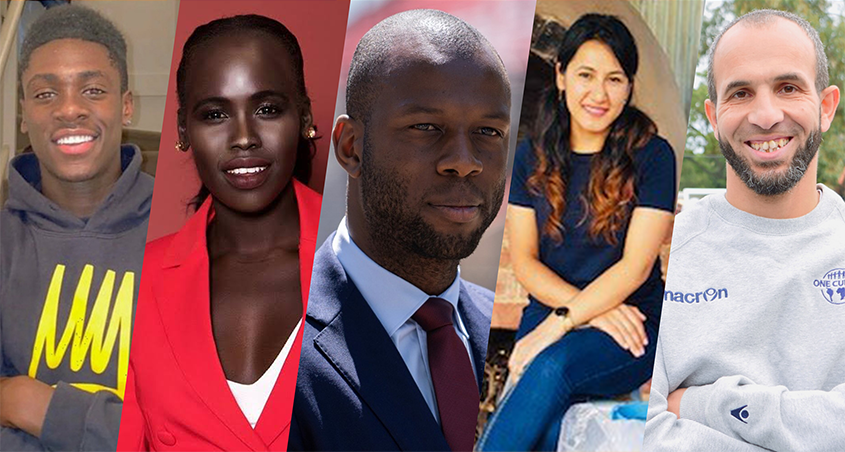 2021 ARA AND HAWKE CENTRE CONVERSATION
LEVELLING THE PLAYING FIELD: THE REFUGEE REALITY IN SPORT

THURSDAY 24 JUNE 2021, 6PM TO 7.30PM

Allan Scott Auditorium, Hawke Building, UniSA City West Campus
MAP
Presented by The Bob Hawke Prime Ministerial Centre and Australian Refugee Association (ARA)
Access a recording of this Panel presentation below or HERE
This event was opened by His Excellency the Honourable Hieu Van Le AC, Governor of South Australia.
Is sport really the great leveller? On the surface the same rules apply to all participants, uniting people from every age, race and cultural background. But sports participation rates for refugee and CALD (Culturally and Linguistically Diverse) groups are significantly lower than the general population. What unwritten rules and unacknowledged barriers do CALD groups face and how can they be overcome?
A premier Refugee Week event, this conversation will shed light on these important questions.
Panellists include:
Bruce Djite - a former Australian football (soccer) player and currently the Director of Football at Adelaide United.
Anyier Yuol - Founder & CEO Miss Sahara & Anyier Model Management
Mohamed Toure - a current Adelaide United player who made his professional debut at 15 years old.
Nader Ibrahim - co-founder of One Culture Football, a local organisation engaging with young people from newly arrived or migrant backgrounds.
Halima Alizadah - Current surf life saver at West Beach Surf Life Saving Club.
This event will be presented LIVE in the University of South Australia's Allan Scott Auditorium. REGISTRATIONS ARE ESSENTIAL. All registered attendees will be required to 'check in' to the venue upon arrival using the South Australian Government's official COVID Safe Check-In process.
PANELLISTS:
BRUCE DJITE
FORMER AUSTRALIAN ASSOCIATION FOOTBALL (SOCCER) PLAYER, DIRECTOR OF FOOTBALL, ADELAIDE UNITED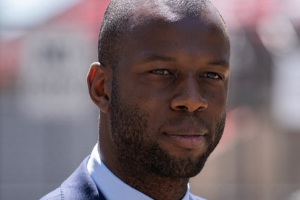 Bruce Djite is a former Socceroo who has played for clubs in several countries including, Turkey, China, South Korea and Indonesia. Bruce has won all domestic trophies with Adelaide United, including the Premiership and Championship double in 2016. Bruce also tops the list as Adelaide United's record goal-scorer.
Bruce spent 4 years on the Executive and Governance committee of Professional Footballers Australia (the PFA), which represents all professional Australian footballers, including the Socceroos and Matildas. Bruce is currently a board member of Women Onside, which exists to make football a place where women can thrive and increase opportunities for women in football. He is also a board member of the Australia Day Council of South Australia.
Bruce has spent time working at accounting firm PKF Adelaide, Fox Sports Australia and is currently Adelaide United's Director of Football.
Twitter: @BDjite
LinkedIn Profile: Bruce Djite
ANYIER YUOL
FOUNDER & CEO MISS SAHARA & ANYIER MODEL MANAGEMENT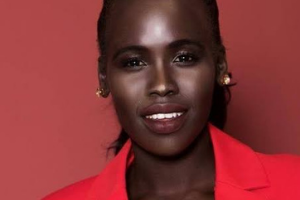 Born in a Kenyan refugee camp and moving to Australia at the age of 10, Anyier Yuol is an inspiring entrepreneur with aspirational dreams for social change.
She is the founder and CEO of Miss Sahara and Anyier Model Management and is an advocate for women's and girls rights, refugee and gender equality, sport for development, youth participation and improving representation of minority groups in Australia through diversity & inclusion advocacy.
The former chair of the Australian National Committee on Refugee Women (ANCORW), Anyier regularly consults local councils, state and national government agencies, schools and businesses, and attends high level consultative meetings at the United Nations High Commission for Refugees (UNHCR) in Geneva.
Anyier has been influential in her advocacy activities in creating a space where young people are able to use their voice to bring change.
UNHCR Interview: Former South Sudanese refugee leads the way for education and women's rights
MOHAMED TOURE
ADELAIDE UNITED FOOTBALL (SOCCER) PLAYER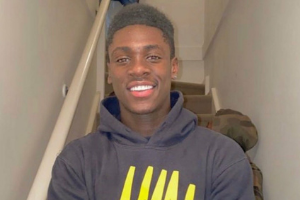 At 17, Mohamed Toure has already been a professional footballer for nearly 2 years with Adelaide United and became the youngest ever to score in an A league match when he was only 15.
He comes from a talented sporting family: his brothers Al Hassan and Musa also play for Adelaide United.
Mohamed was born in a refugee camp in Guinea after his parents fled the civil war in Liberia. The family migrated to Australia when Mohammed was 8 months old but he still feels a strong connection to Liberia.
He wants to make the most of his opportunities and show young people in Libera that it is possible to follow their dreams.
Adelaide United FC Profile: Mohamed Toure
Instagram: @mohamed.2re
NADER IBRAHIM
FOUNDER, ONE CULTURE FOOTBALL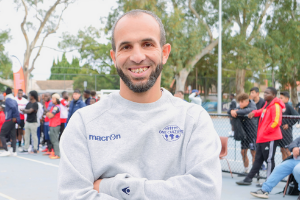 Nader Ibrahim is a co-founder of One Culture Football and has a Bachelor of Journalism from Egypt where he was born and lived for 27 years. Nader migrated to Australia in 2009 as international student where he has undertaken a Diploma in Community Service. Nader is completing Diploma of Business Management at Adelaide Institute of Business and Technology (AIBT). Nader has a strong relation in the Egyptian and Muslim community in South Australia and has been active in many community events.
Nader has been working in the community services sector for the last 10 years and has a great wealth of experience working in youth services, guardianship of the minister young people, mental health CALD community. Nader has previously worked for Life Without Barriers as the Centre Coordinator with the Immigration Program facilitating events, workshops and meaningful activities to clients on the ground.
Nader previously helped develop one of Adelaide's most successful youth programs known as "Football Life". "Football Life" was a grassroots football program which saw over 200 kids from diverse cultures and backgrounds unite through the world game. The program won the City of Adelaide's Champion of Inclusion Award in 2017.
Since the foundation of One Culture, Nader has been managing and leading the team that exceeds 70 employees and overseas services for thousands of participants.

LinkedIn Profile: Nader Ibrahim
Website: One Culture Football
Instagram: @oneculturefootball
One Culture Football & Adelaide United's Inclusion Project
HALIMA ALIZADAH
SURF LIFE SAVER, WEST BEACH SURF LIFE SAVING CLUB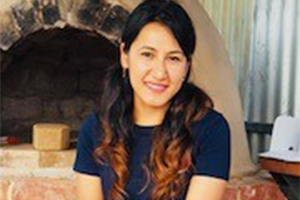 Born in Afghanistan, Halima Alizadah came to Australia when she was 25 years old.
Halima began surf living saving after attending an Advanced Resuscitation Techniques course shortly after arriving in Australia, she has a strong interest in swimming and surf lifesaving and continues to pursue it for a love of meeting new people and learning new things.
She is passionate about joining together and celebrating and embracing the differences of people from all walks of life.

---
While the views presented by speakers within The Bob Hawke Prime Ministerial Centre public program are their own and are not necessarily those of either the University of South Australia, or The Bob Hawke Prime Ministerial Centre, they are presented in the interest of open debate and discussion in the community and reflect our themes of: Strengthening our Democracy - Valuing our Diversity - Building our Future. The Hawke Centre reserves the right to change their program at any time without notice.
The copying and reproduction of any transcripts within The Bob Hawke Prime Ministerial Centre public program is strictly forbidden without prior arrangements.