Village Physiotherapy & Sports Injury Clinic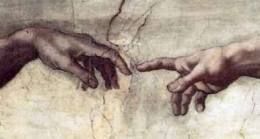 Healthcare Services
Level 1, Suite 3, Golden Grove Village Shopping Centre, Golden Grove, SA, 5125
Our goal at Village Physiotherapy & Sports Injury Clinic situated in Golden Grove is to provide you with high quality treatments to relieve pain and assist your injury recovery, to ultimately improve your health, well-being and lifestyle.
Our treatment team comprises of physiotherapists Mark Johns, Matt Fallon, Lam Nguyen and Alex McVeigh.
7 good reasons why you, your family and friends should visit our clinic:
Enjoy high quality "hands on" physiotherapy and massage treatment services
Experience soothing pain relief for your neck and back problems
Receive sports injury treatment from experienced physio's who have helped Olympic, Commonwealth Games and other elite level athletes
Maximise your recovery from car accident whiplash injuries with the latest scientific treatment methods
Achieve the best outcomes for WorkCover injuriesImprove your fitness and well-being with individually tailored Gym, Hydrotherapy, Spinal Fitness and Pilates Core Stability Exercise Programs
Experience the healing power of AcupunctureRelax and enjoy the soothing benefits of Massage Therapy
Clients can receive free gifts under our referral programHICAPS/EFTPOS providing immediate gap refunds for your convenience.
UniSA Alumnus
Mark Johns
Director
Bachelor of Applied Science in Physiotherapy (Honours), 1994
Phone: +61 8 8251 4466
Fax: +61 8251 7977
UniSA Alumni Network member benefit
$5 off full physio and massage consultations.
To access this benefit UniSA Alumni Network Card holders need to quote their UniSA Network Card number when making an appointment and show their UniSA Network Card when paying for treatment. This benefit can be accessed within South Australia.