Perspectives: shaping the world through visual culture



Presented by The Bob Hawke Prime Ministerial Centre, ACE Open and Guildhouse
Hear from some of the leading cultural minds of our time in Perspectives, an annual initiative, inviting artists, makers and cultural thinkers to reflect on some of the most compelling and current topics in contemporary culture.
The 2021 Perspectives program includes:
Hayley Millar Baker, Contemporary Artist, Constructive Memory & Storytelling
Lisa Havilah, Chief Executive, the Powerhouse Museum
Hannah Presley, Director of Agency, Curator/Confidant
Access our recordings from our Perspectives 2020 Program and 2019 Program.



HANNAH PRESLEY
CURATOR/CONFIDANT


Online Event
Access Video HERE or watch below
Melbourne based Aboriginal curator Hannah Presley presents her inter/national curatorial approach that has guided her through working with individual artists, community groups, not-for-profit galleries, international art Biennales and national institutions. Presley shares her belief in the central role of transparency, vulnerability and humour in forming valuable relationships with artists, and will examine the deeper values that inform her practice. Known for exhibitions and projects that present meaningful connections between people and place, Presley will examine the deeper values that inform her work and demonstrate how thoughtful communication can be a powerful practice.
HANNAH PRESLEY, CURATOR OF INDIGENOUS ART
NATIONAL GALLERY OF VICTORIA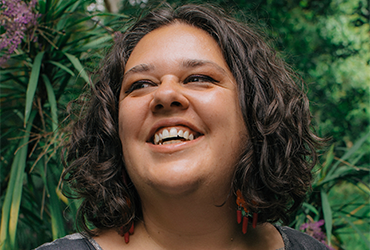 Hannah Presley is an Aboriginal curator based in Melbourne. She is a Director of Agency and was most recently curator of Indigenous art, National Gallery of Victoria. Presley was the inaugural Yalingwa curator at Australian Centre for Contemporary Art, where she curated A Lightness of Spirit is the Measure of Happiness in 2018 and was First Nations Assistant Curator for Tracey Moffatt at the 57th Venice Biennale.
Her practice focuses on the development of creative projects with Aboriginal artists, working closely with artists, learning about the techniques, history and community that inform their making to help guide her curatorial process.
Presley draws on inspiration from her early roles working at Warumpi Arts, with Papunya Community, Iltja Ntjarra, Many Hands and other Central Australian Art Centres. As Exhibitions Officer at Araluen Galleries, in Alice Springs, Presley had the privilege of coordinating a number of shows including the annual Desert Mob exhibition.
After attaining her Bachelor of Visual Arts, Photography, (LaTrobe), she completed a Curatorial Residency through Creative Victoria, curating the 2012 Victorian Indigenous Arts Awards. Presley has since worked in curatorial roles with the Koorie Heritage Trust, Footscray Community Arts Centre and Craft Victoria, also initiating and coordinating the Victorian Aboriginal Weaving Project across a number of years. Presley completed her Masters of Arts Management (RMIT), with distinction, in 2014.
Recent curatorial projects include Every Second Feels Like A Century, West Space, Melbourne (with Debbie Pryor); Weaving Country (with Vicki Couzens), Footscray Community Arts Centre, Melbourne (2017); Hero Worship, Craft, Melbourne (2016) (with Debbie Pryor). In 2016, Presley was awarded Best Emerging Curator at the Melbourne Fringe Festival.
More Information:
Hannah Presley: A Lightness of Spirit is the Measure of Happiness



Presented as part of Tarnanthi: Festival of Contemporary Aboriginal and Torres Strait Islander Art
Tarnanthi is presented by the Art Gallery of South Australia with Principal Partner BHP and support from the Government of South Australia.
Image: Hannah Presley, photographer: Hayley Millar Baker


LISA HAVILAH
REFRAMING THE INSTITUTION
WEDNESDAY 16 JUNE 2021, 6PM - 7.15PM
ALLAN SCOTT AUDITORIUM
Hawke Building - UniSA City West Campus, 55 North Terrace, Adelaide, MAP
Access Video HERE or watch below
Powerhouse Museum Chief Executive Lisa Havilah presents her visionary approach to leadership. Renowned for reshaping tested institutional structures into culturally and commercially vibrant contemporary arts epicentres, Havilah shares her personal ideology on the new role that cultural institutions will play and the moments that have shaped her innovative, ambitious approach to reframing the institution. This will include insights into collaborative approaches to exhibition making, strategic development and the important role that artists can play in establishing new ecologies and networks with an institution.
From starting an Artist Run Space in Wollongong to undertaking the largest cultural infrastructure renewal project in Australia since the Sydney Opera House, Havilah's entrepreneurial, community engaged approach to shaping the contemporary art institution, investing into artists and national art policy is undeniable.
LISA HAVILAH
CHIEF EXECUTIVE, POWERHOUSE MUSEUM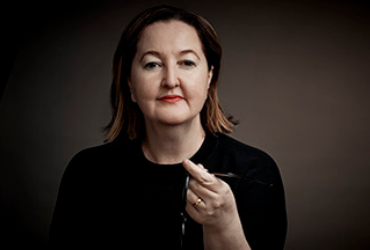 Lisa Havilah is the Chief Executive of the Powerhouse Museum. Through her visionary leadership she is establishing a new museum paradigm for one of Australia's oldest and most important cultural institutions. The landmark renewal of the Powerhouse is the largest cultural infrastructure project in Australia since the Sydney Opera House. It includes the creation of the museum's new flagship, Powerhouse Parramatta; the revitalisation of Powerhouse Museum Ultimo; the expansion of the Powerhouse, Castle Hill and the digitisation of the Powerhouse Collection.
From 2012 to 2019, Lisa was the Director of Carriageworks. Under her leadership Carriageworks experienced extraordinary audience, artistic and commercial growth, becoming the fastest growing cultural precinct in Australia. Previously, she was Director of Campbelltown Arts Centre, where she pioneered an internationally renowned contemporary arts program that brought together culturally and socially diverse communities. She was recently named one of Sydney's most influential people in the Daily Telegraphs' Power 100 list.
More Information:

HAYLEY MILLAR BAKER (GUNDITJMARA, AU)
CONSTRUCTIVE MEMORY & STORYTELLING
FRIDAY 23 APRIL 2021, 6PM - 7.15PM
ALLAN SCOTT AUDITORIUM
Hawke Building - UniSA City West Campus, 55 North Terrace, Adelaide, MAP
Access Video HERE or watch below
Hayley Millar Baker (Gunditjmara, AU) is a cross-cultural research-driven, contemporary artist based in Melbourne, Australia. Her practice reveals a perspective that explores human experiences in a lens that is non-exclusive and non-linear, connected within memory and contemporary storytelling. Constructing complex visual insights to past, present and future realms, storytelling becomes a methodology for her in which to reclaim and reauthor constructs of history, narrating inherited and personal stories.
Furthermore, Millar Baker negates experiences of remembering/misremembering memory, while reflecting on how often personal recollections and historical accounts are improvised and embellished to become new 'truths'.
HAYLEY MILLAR BAKER
CONTEMPORARY ARTIST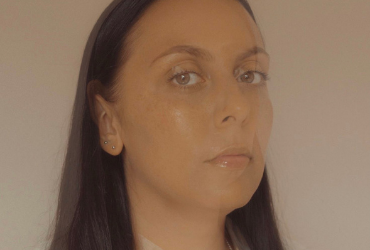 Hayley Millar Baker
holds a Master of Fine Arts at RMIT (2017) and has been selected for the Ramsay Art Prize (2019); the John Fries Award (2019); as one of the top eight young Australian artists for the Museum of Contemporary Art, Sydney's Primavera (2018); The Josephine Ulrick and Win Shubert Photography Award (2018). She has won the John and Margaret Baker Fellowship for the National Photography Prize in 2020, the Darebin Art Prize in 2019, and the Special Commendation Award in The Churchie National Emerging Art Prize in 2017. Her work has been exhibited nationally including her first career-survey at University of Technology, Sydney (2021), PHOTO2021: International Festival of Photography (2021), TARNANTHI: Festival of Contemporary Aboriginal and Torres Strait Islander Art (2019, 2017), Yirramboi Festival (2019, 2017), the Sydney Festival (2018), HoBiennale (2017), and Ballarat International Foto Biennale (2017).
More Information: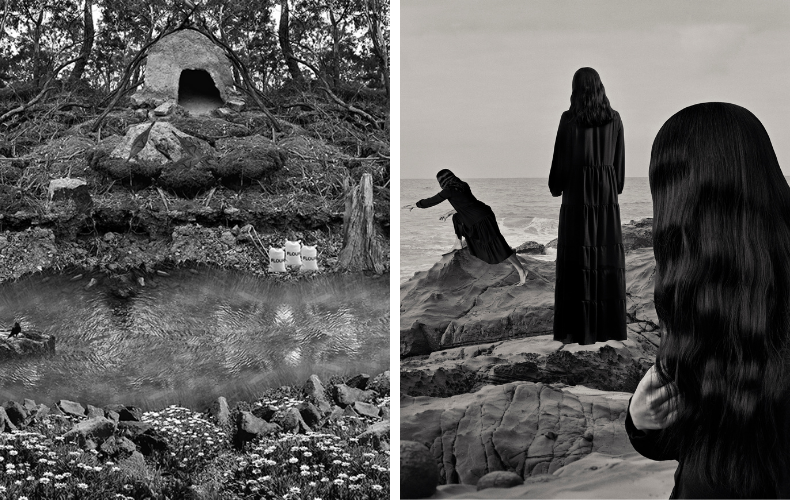 Images: Above Left: Untitled (So he mixed arsenic with half the flour and a raging thirst was created), Hayley Millar Baker; Above Right: I Will Survive 5, Hayley Millar Baker



Presented by The Bob Hawke Prime Ministerial Centre, ACE Open, Guildhouse

While the views presented by speakers within The Bob Hawke Prime Ministerial Centre public program are their own and are not necessarily those of either the University of South Australia, or The Bob Hawke Prime Ministerial Centre, they are presented in the interest of open debate and discussion in the community and reflect our themes of:
Strengthening our Democracy - Valuing our Diversity - Building our Future
.
The copying and reproduction of any transcripts within The Bob Hawke Prime Ministerial Centre public program is strictly forbidden without prior arrangements.