Digital Learning Strategy 2015 - 2020
Welcome to UniSA's Digital Learning Future
The University of South Australia Digital Learning Strategy 2015-2020 builds on our values of innovation, scholarship, engagement and openness and outlines the vision, strategic priorities, commitments and key projects that will provide enhanced educational offerings, as articulated in the University's strategic plan Crossing the Horizon
2013-2018.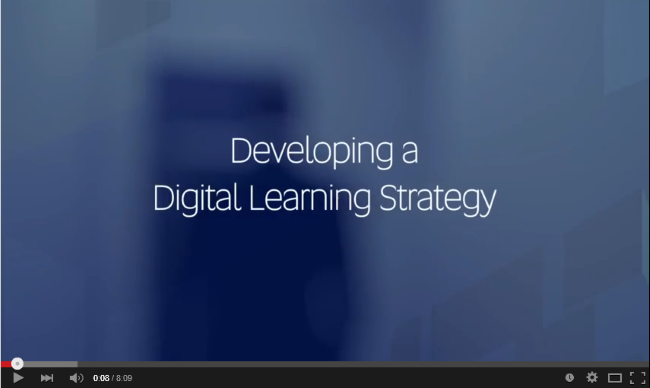 View Digital Learning Strategy Video YouTube
This strategy is a whole-of-university strategy, through which we will deliver an engaging curriculum, support our students to be productive professionals in a digital age, expand our flexible learning arrangements, develop our academics to be leaders in the digital learning experience, and inspire the entire UniSA community through life-long learning. By 2020 UniSA will be recognised internationally as a leading university for its use of innovative digital technologies to ensure a high quality student learning experience.
Download the Digital Learning Strategy.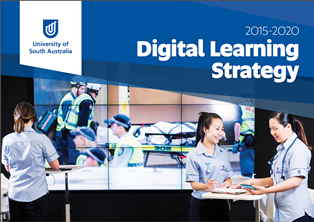 Digital Learning Strategy latest news:
A year since its launch, the Digital Learning Strategy is progressing fast:
A Digital Teaching Equipment Fund supported almost $1m in investments in digital equipment and teaching resources
Green screen rooms have been made available on all campuses to enable academic staff to produce video recordings
High quality video lecture recordings, drawing on multiple technologies, have been produced as the first stage of the UniSA TV project
A program of academic staff development is being offered, including learning cafes and webinars given by visiting presenters, and a new teaching in higher education website is under development
Awards for teaching staff who excel in digital learning and grants to fund innovative projects are being offered annually
Data rich learning analytics dashboards have been rolled out for all courses, and dashboards are under development to evaluate programs and students at risk
The TIU and School of Education are developing a Graduate Diploma in Education Studies (Digital Learning), which will be offered to UniSA academic teaching staff.
Find out more about the Digital Learning Strategy: