Centre activities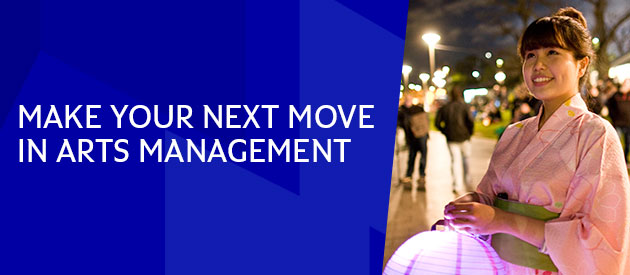 Masters in Arts and Cultural Management
The University of South Australia Business School in conjunction with the Adelaide Festival Centre offers a Graduate Diploma and Master of Management (Arts and Cultural Management).
The program covers a number of management areas such as marketing, accounting and management, as well as cultural policy, arts development and fundraising, arts law and key aspects of managing artists and the creative process.
Graduates are employed in management roles in all areas of the sector. These include funding agencies such as government arts departments and councils, non-profit performing arts companies, art galleries, museums, and arts festivals, centres and venues.
Many graduates also work with small artist co-operatives and entrepreneurial companies in staging events and touring performances and exhibitions.
Make your next move in Arts Management. Find out more information about the program and learn how to apply.
Fundamentals in Arts Administration
Fundamentals of Arts Administration is a free training module focussing on issues facing arts companies today. We have taken a series of topics from some of our most popular courses in arts administration, festival and event management and combined them with real world examples from the Adelaide Festival Centre. In addition you will find a number of resources for you to further explore. Please click on the button below to enter the module website.
Executive Training Courses
The Centre offers a range of executive training options for managers and leaders in the arts and cultural sectors. Courses can be designed for:
Early-career managers, with little experience in the sector, for example arts practioners and performers moving into a management career
Mid-career managers, with 3-5 years experience
Senior leaders, with 10+ years experience
Government or municipal officials responsible for developing arts and culture in their cities, provinces or countries, especially in the context of urban planning and "place-making"