Recent Secondary Education - Year 12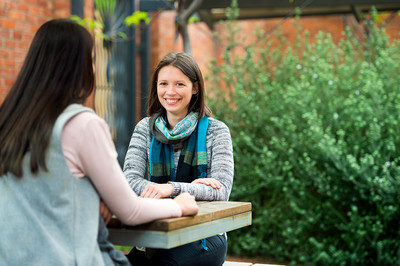 Those who have completed secondary education within the last two years and whose admission will be based mostly on secondary education undertaken at school, TAFE/VET or other higher education provider.
Eligibility
Domestic school leaver applicants are selected for entry to UniSA's degrees, diplomas or associate degrees on the basis of:
completing the SACE or interstate equivalent, and
achieving a competitive Selection Rank (ATAR), and
meeting any prerequisite requirements and other essential requirements for admission as listed in the UniSA Guide to University Study or SATAC guide
Your Selection Rank (ATAR) is your ATAR including any adjustment factors.
Guaranteed Entry
UniSA offers guaranteed entry into many degrees. It has been designed for year 12 and Vocational Education Training (VET) graduates to reduce some of the stress faced when applying to university and waiting on an offer.
You are guaranteed place in most UniSA degrees if:
your Selection Rank (your ATAR plus any adjustment factors) or VET award from TAFE or another Registered Training Organisation (RTO) meets the UniSA Guaranteed Entry score for that degree
you have met the prerequisites and any specific requirements for admission,
you have listed the degree as your first preference in your SATAC application, with any required documentation submitted to SATAC on time
You may also receive an offer for a lower preference if you meet the guaranteed entry requirements for that preference, provided you have not already been made an offer to a higher preference.
Other admission options
Selection by Grades
For some degrees, applicants who have not achieved the Selection Rank (ATAR) required for automatic selection into their preferred degree may be selected for any remaining places based on the grades of their year 12 subjects.
Auditions
As well as meeting the eligibility criteria, applicants for the Diploma in Music and Bachelor of Music must undertake a musical audition with staff of the James Morrison Academy of Music as a minimum standard of musical performance is required to commence in the degree. Applicants may attend a live audition or submit a recording to the Academy for assessment.
Applicants compete for a position into the degree using their audition score. All other results (e.g. ATAR, VET, GPA, STAT test) are only considered in the case of a tie break.
Entry with the International Baccalaureate
To be eligible for entry to a degree, diploma or associate degree program, students are required to have:
Qualified for their IB diploma, achieving a minimum IB score of 24 points
Obtained the required grades for any prerequisite subjects as listed below
Applicants will be selected for entry to UniSA's degrees on the basis of completing the IB, achieving a competitive Selection Rank (ATAR) and meeting any prerequisite requirements. Your Selection Rank (ATAR) includes any adjustment factors.
---
IB Grades required for prerequisite subjects
Note: All HL subjects must be passed at minimum Grade 3, and all SL subjects must be passed at minimum Grade 4
Mathematical Methods

Mathematics (HL)

Mathematics (SL)

Specialist Mathematics

Mathematics (HL)

Chemistry

Chemistry (HL)

Chemistry (SL)

Physics

Physics (HL)

Physics (SL)
For additional information, contact SATAC.
Interstate students
Many of our students have moved here to come to University after graduating from high school elsewhere in Australia.
Visit the 'Interstate Students' information page to find out more about using your interstate year 12 qualifications to apply.
International Year 12 students
If you are an international student who has studied year 12 in Australia you can use your year 12 results to apply for a UniSA. You will need to apply via the South Australian Tertiary Admissions Centre (SATAC).
Special entry
If you did not achieve a competitive result from year 12, you may qualify for special entry into your preferred degree by choosing to sit the Special Tertiary Admissions Test (STAT). However, to be eligible for special entry you must be aged over 18 by 1 February (1 July for midyear) in the year you wish to commence your study. More information on STAT can be found here.
Special entry is also available for Aboriginal Pathways applicants. UniSA's Aboriginal Student Services team manages the process for special entry. More information can be found here.
Entry with VET or a Foundation Studies program
You may have undertaken a VET or UniSA Foundation Studies in the last couple of years since you completed year 12. If so, you are eligible to apply for entry into many UniSA degrees using these qualifications.
How to apply

You need to apply through SATAC for most degrees. Find out more about how to get started.

Application information

Adjustment Factors

Year 12 students may be eligible to receive equity and subject adjustments.

Find out if you are eligible

Scholarships

Explore the opportunities available to you from the broad range of scholarships on offer.

Discover scholarships