Student Residential Village
Living on campus
Whyalla is the only University of South Australia campus to offer on-campus accommodation. If your intention is to study at this modern, vibrant regional centre, then the Student Residential Village is the best place to live.
Take a guided tour
Student accommodation images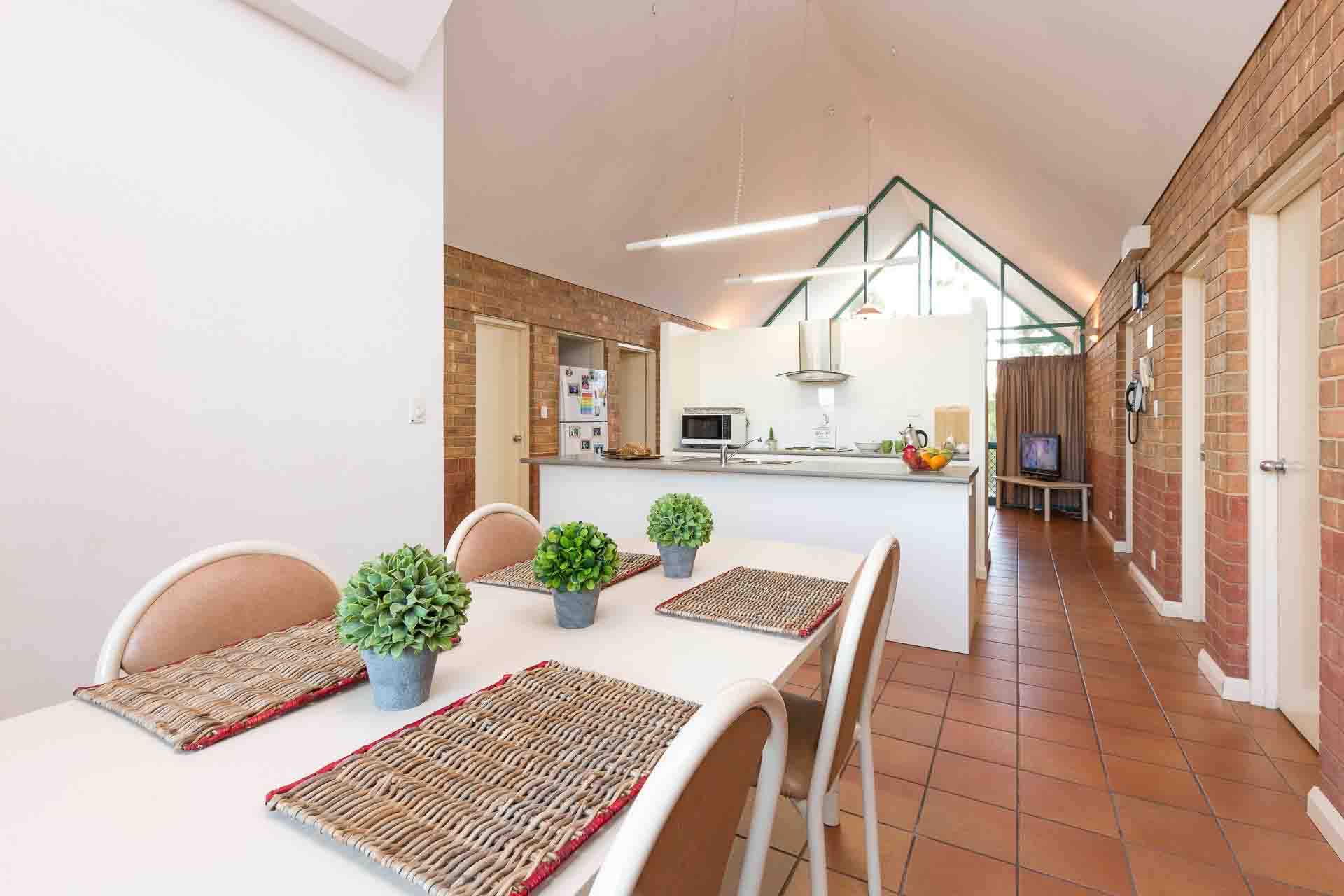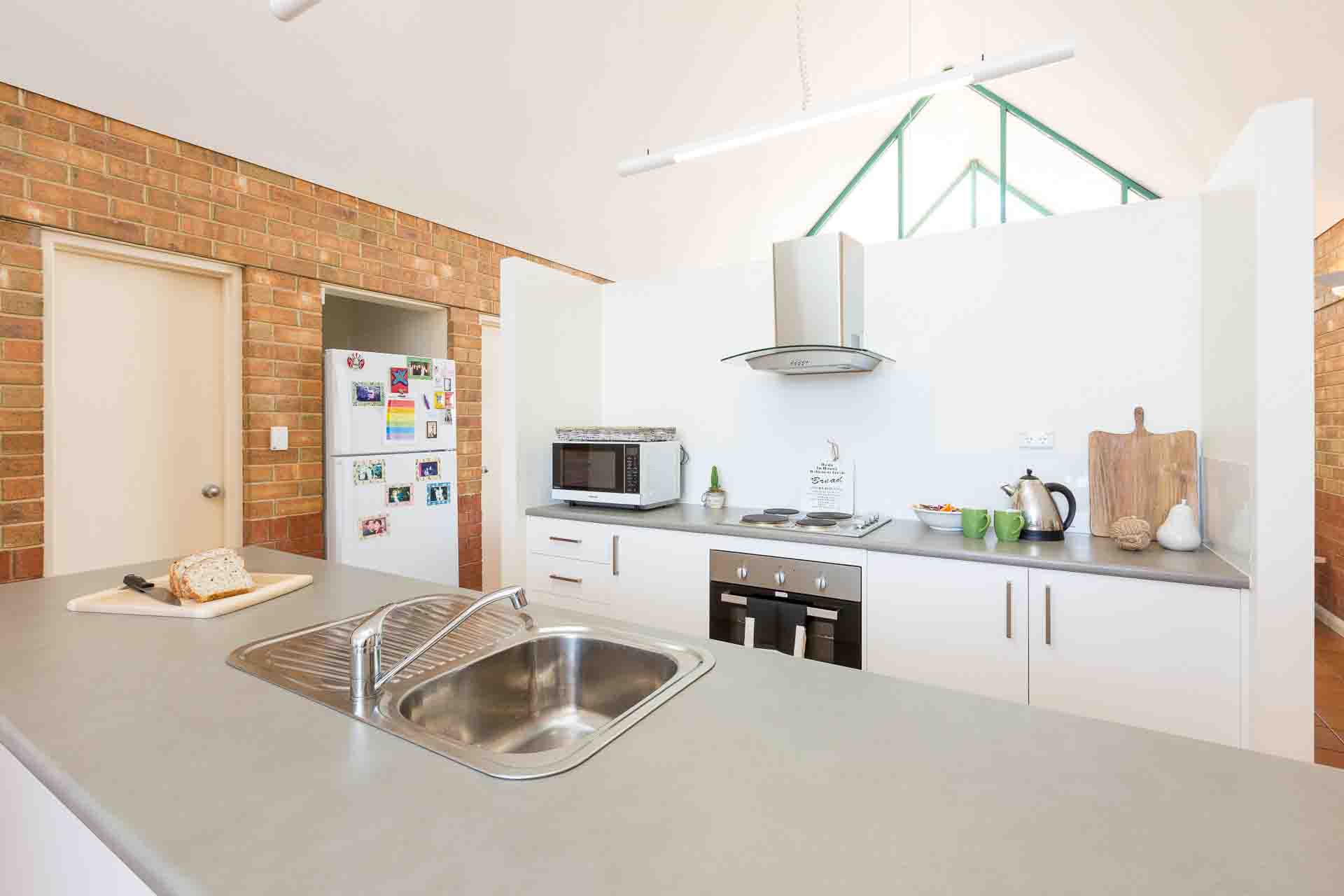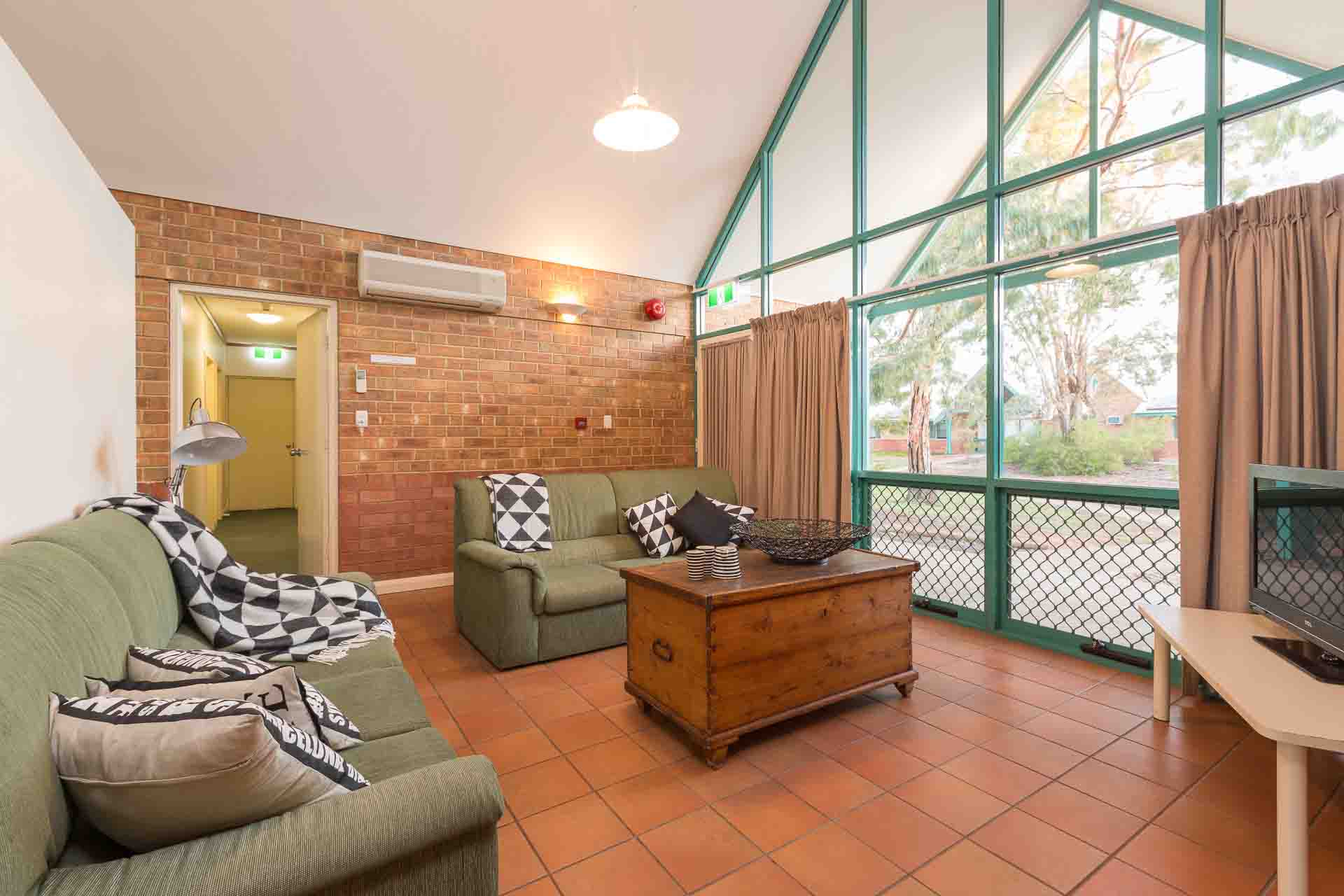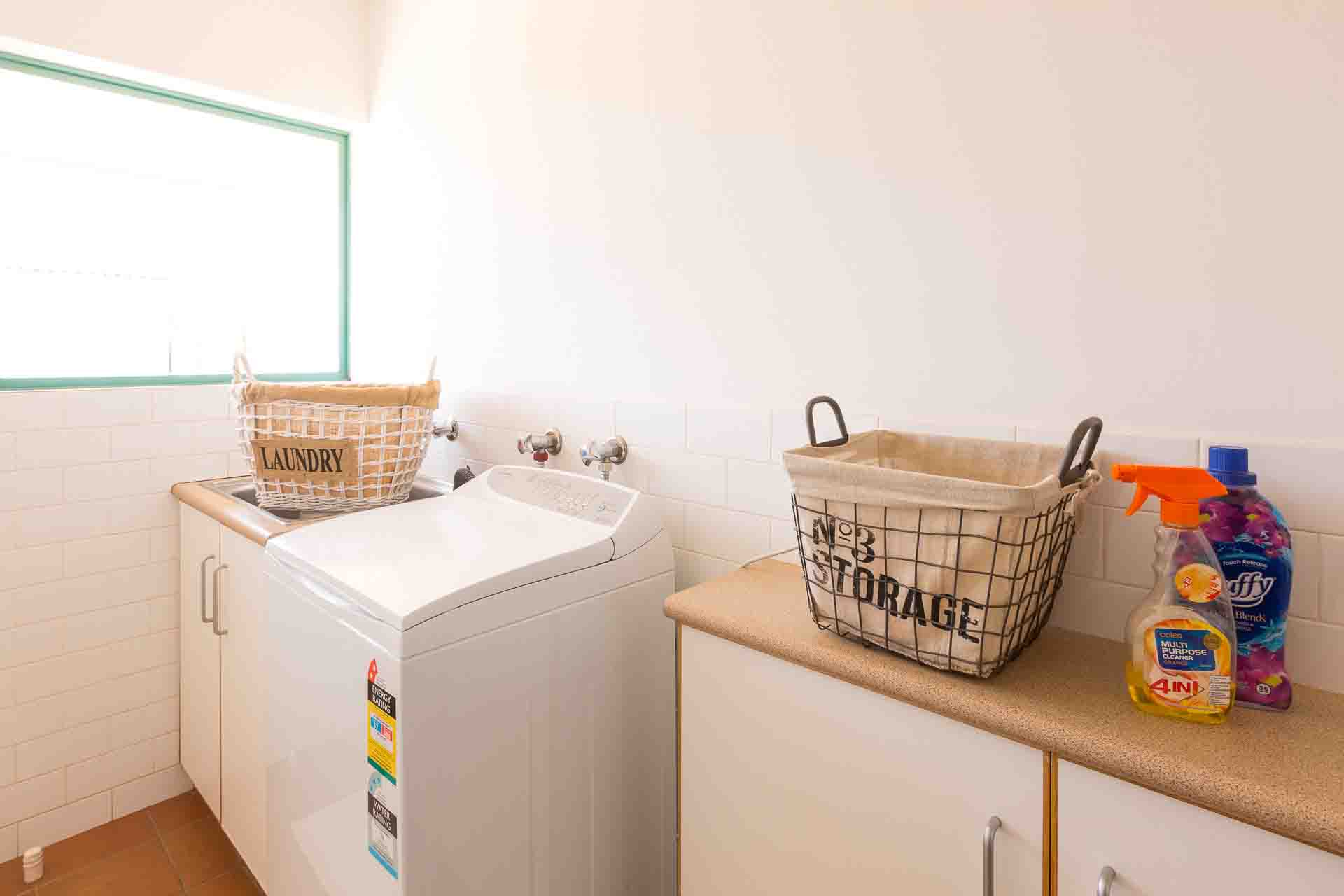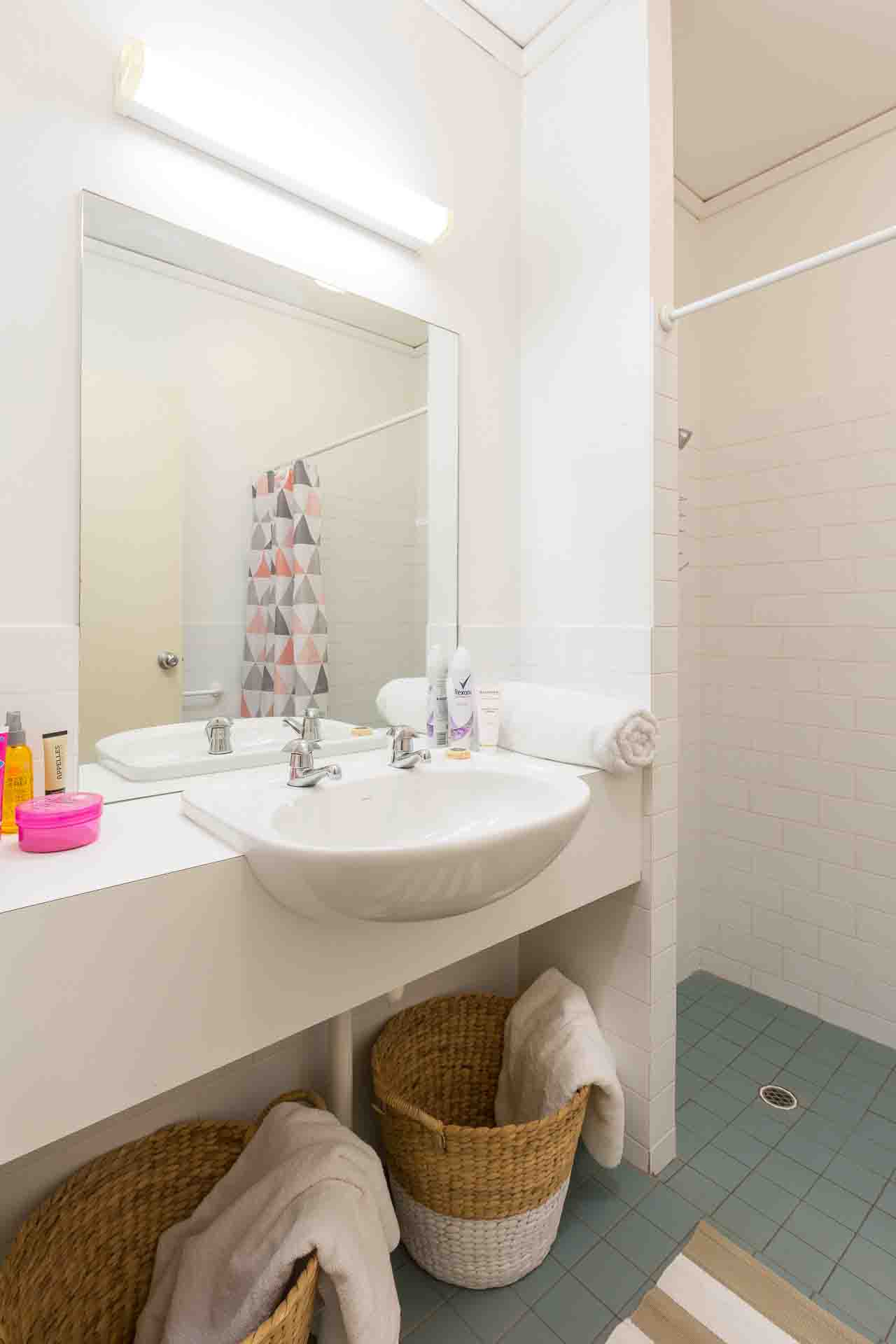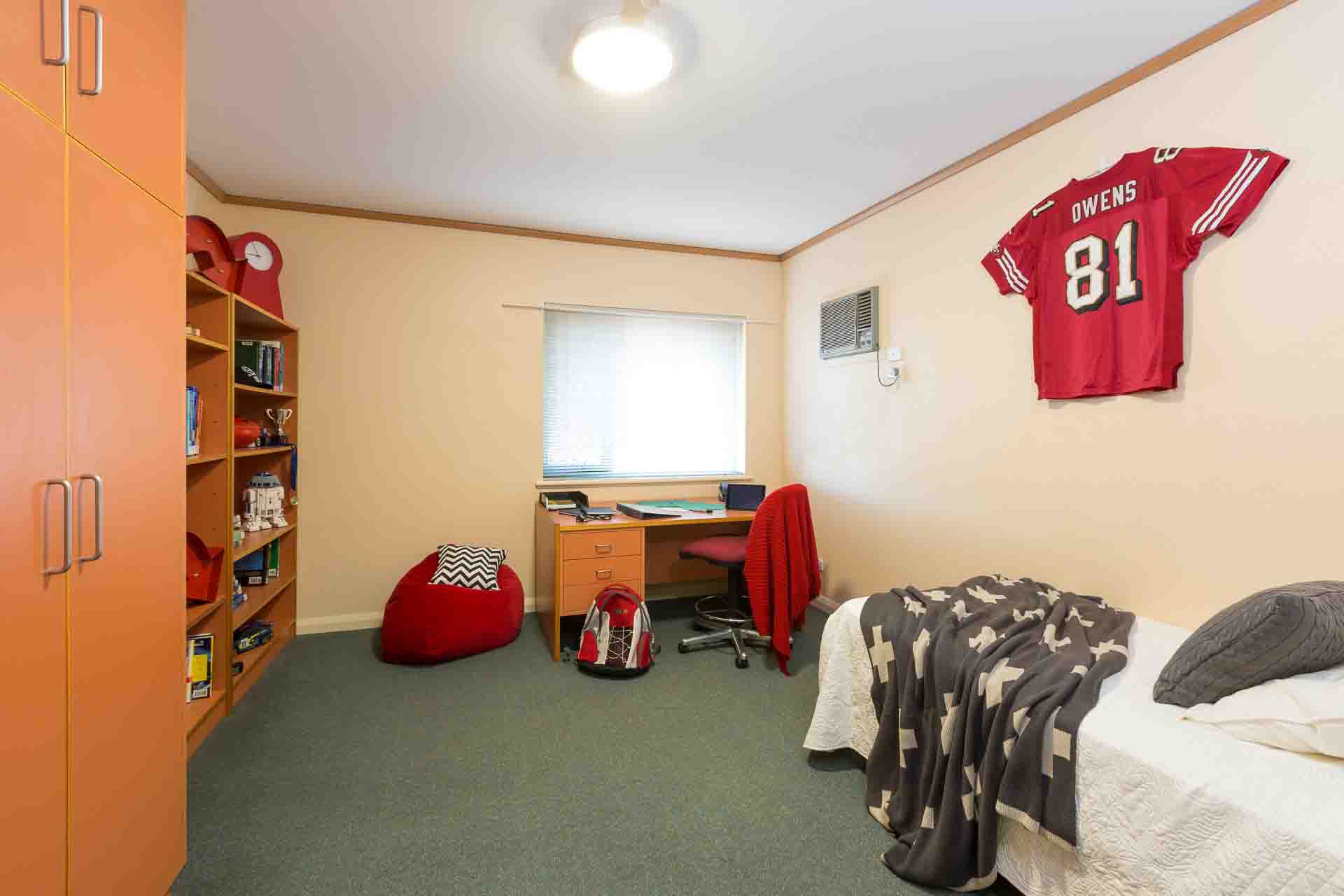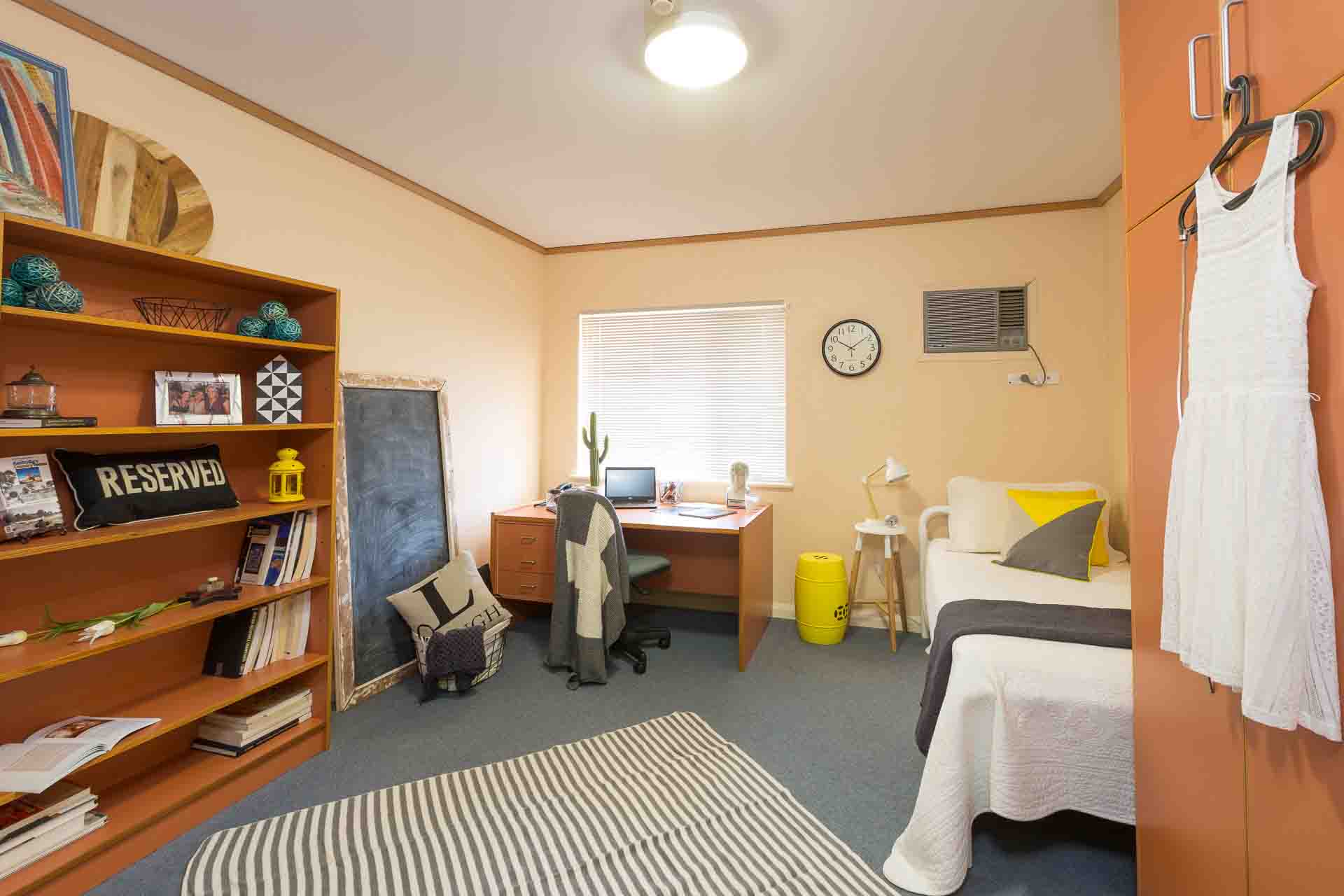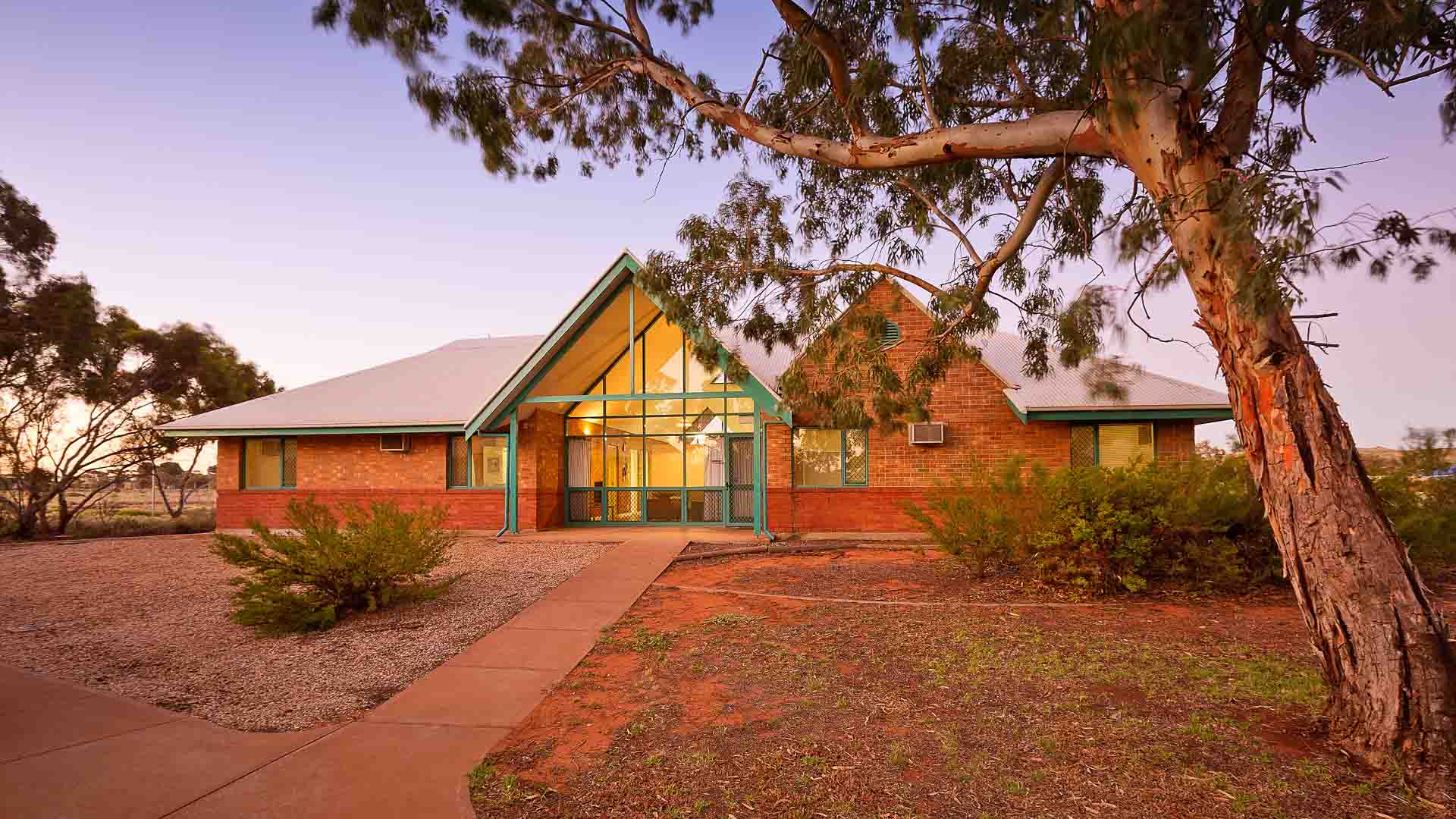 The units
Each of the 11 ground floor units houses eight residents in individual bedrooms. Large bedrooms are fully furnished with single bed and mattress, built-in robes and drawers, study desk, chair, bookcases and reverse cycle air conditioning. You can also add a television, fridge and computer.
Residents share a bathroom with one other resident, with privacy maintained via a separate doorway into your corridor.
The lounge, kitchen/dining, and laundry areas are communal for all eight residents. These areas are fully furnished. The units are self-catering, with all crockery, cutlery and cookware provided.
Two units cater for disability access including wheelchair access to amenities.
Security
The Village is patrolled regularly by our resident security officers, to help ensure a safe and secure environment for all residents. Security telephones are also provided inside all units for 24-hour access to security staff. Off-street car parking is provided, and a lockable storage shed is available for bicycles and other storage.
Each room has its own individual key, attached to a registered master-key system.
Socialising
There are two barbeques available under the large modern pergola, as well as a full-size beach volleyball court and a half-court basketball court for energetic residents.
Applications
Applications for either short or long term accommodation can be accessed on the below lnks and once completed, sent to the Campus Facilities Coordinator for processing.
Short term accommodation application form - nightly rate.
Short term accommodation application form - weekly rate.
Ongoing accommodation application form.
Contact
Emily Chatfield
Campus Facilities Coordinator
Phone: +61 8 8647 6069
Fax: +61 8 8647 6082
Email: emily.chatfield@unisa.edu.au
Postal address
University of South Australia
Whyalla Campus
111 Nicolson Avenue
Whyalla Norrie SA 5608
International students
International Prospective Student Office
Phone: 1800 181 858
Email: international.office@unisa.edu.au
---

Frequently asked questions
What happens after I submit my application?
Once your application is received it is put on hold until you receive a formal offer to study at the Whyalla campus. Once you receive your offer, you can contact the Campus Facilities Coordinator to process your application.
Is there an application fee?
No – there is no application fee.
Who do I ask to write my character reference?
Ask someone who knows you well and who can comment on your personal abilities, interrelationships and your interests. It is of more benefit to ask someone who isn't in your immediate family, so don't ask Mum or Dad or uncles and aunts. If you have had a part-time job or have been a member of a sporting club or volunteer organisation, you could ask someone there who has worked closely with you and can comment on your character and abilities. Another possibility might be the principal or a senior member of staff at your school.
How do I ensure that my application makes a good impression?
Fill in all sections of the application form legibly and correctly. In your personal statement tell us why you wish to live in the Student Village, how it will be good for you, and what you think you will bring to the Village community; also tell us what activities you have previously been involved in and what your interests are. The Village staff read all applications and references closely.
Can I defer my accommodation offer?
Yes, you can defer your accommodation offer for up to one year. Please contact the Campus Facilities Coordinator immediately to action this.
Can I live with my friends in the Student Village?
We try to accommodate all requests as best we can. However, we aim to ensure that all units have a mix of residents so that your living experience is maximised.
Do you accept residents mid-year?
Subject to vacancies, we will accept new residents at any time throughout the year.
Can I keep my room over the summer break?
You can keep your room for the full 52 weeks of the year, at the normal rate. Alternatively you can pack up your room for the entire break period, and not pay any rent until the beginning of the next academic year. You can usually return to the same room if requested.
How do I pay my rent?
Rent is payable fortnightly or monthly in advance. Monthly invoices are issued. Rent paid a semester in advance attracts a discount.
Is short-term accommodation available?
Short-term accommodation is available subject to vacancies. Contact the Campus Facilities Coordinator for bookings.
What costs are involved?
Rent charges are currently set at $100 per week (subject to change). Contact the Campus Facilities Coordinator for a full breakdown of charges.