MyCareerMatch
MyCareerMatch is an online career profiling tool that you can use free-of-charge through
UniSA. MyCareerMatch specialises in career profiles and provides you with a personalised career report outlining information about your personality style and a list of career options, which are complementary to your natural strengths and talents.
Discover what career would suit your personality best and find out your future career pathway today by starting your report.
Upon completing the report contact our Future Student Enquiries team to discuss how we can help with your next steps.
MyCareerMatch Profile (sample)
These individualised career profiles outline information about your personality style/s and provide you with career options and personality trait information which can help you to make informed decisions.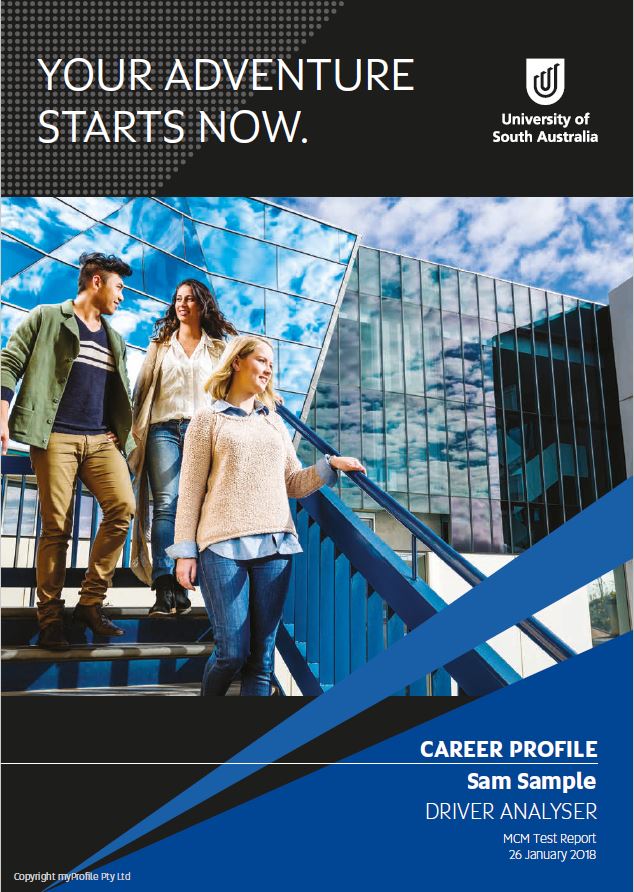 Download sample - MyCareerMatch profile (PDF 426KB)