Community and support






One in five people in South Australia are born overseas
The population of Adelaide and South Australia is truly rich in diversity. Just over one in five people living in the state were born overseas, with ancestry tracing back to over 120 countries. Adelaide also has a democratic system of government and is tolerant of religious beliefs and practices.
Discover new cultures or stay connected to your home country and community. It's easy as there are many different community groups, associations and clubs.
Cultural Organisations
During your studies at the University of South Australia we encourage you to relate with students from a diverse range of backgrounds. However, we also understand that it is nice to have interactions and friendships with people from your own culture. As well as our general support services, we have a range of culturally based clubs, societies and associations that can provide you with social, cultural and general support.
We can also help you get in touch with cultural groups in the wider community to help provide you with support and a network to celebrate national days and cultural events.
Explore communities in South Australia
Religious facilities
At the University we are also mindful of religious observance requirements of certain faiths and are flexible with class scheduling where possible to accommodate for these (e.g. Muslim prayer times on Fridays). Prayer rooms are available on each campus for Muslim students.
Places of worship
Adelaide has a variety of churches, cathedrals, temples, mosques and synagogues in and around the city centre, as well as in the wider metropolitan area. In fact, Adelaide is home to one of the oldest mosques in the Southern Hemisphere – the Adelaide Mosque, which was built in 1888.
For full details on services available in Adelaide for Muslim students (including a list of halal restaurants, mosque locations, medical services, information on clothing and dress, and more) please visit the Study Adelaide website: unisa.edu.au/StudyAdelaide/Muslim-Guide
---
Sarita - Nepal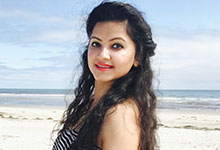 "Adelaide is a beautiful place to live in and study. The people are helpful, cheery and kind."
---