Australia's Green City





Adelaide is regarded one of Australia's most environmentally friendly and sustainable cities. It's just one of the many reasons it's been voted as the world's fifth most liveable city for six years in a row by the Economist Intelligence Unit's Liveability Index.
Adelaide's famous parklands are made up of 29 parks, which surround the city centre and are in walking distance to both city campuses. And with free bike hire available from Adelaide City Bikes, it's an easy and enjoyable city to ride around and explore with well-planned flat streets.
---
Yi Bin - China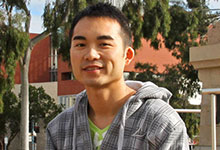 "Adelaide has many large parks and beautiful beaches; it is a nice city for healthy living. And it's not too difficult to settle in as Adelaide is not very expensive compared with Sydney or Melbourne."
---